Amazon's blowing out some great PC gaming gear today
It's a great time to get some peripherals.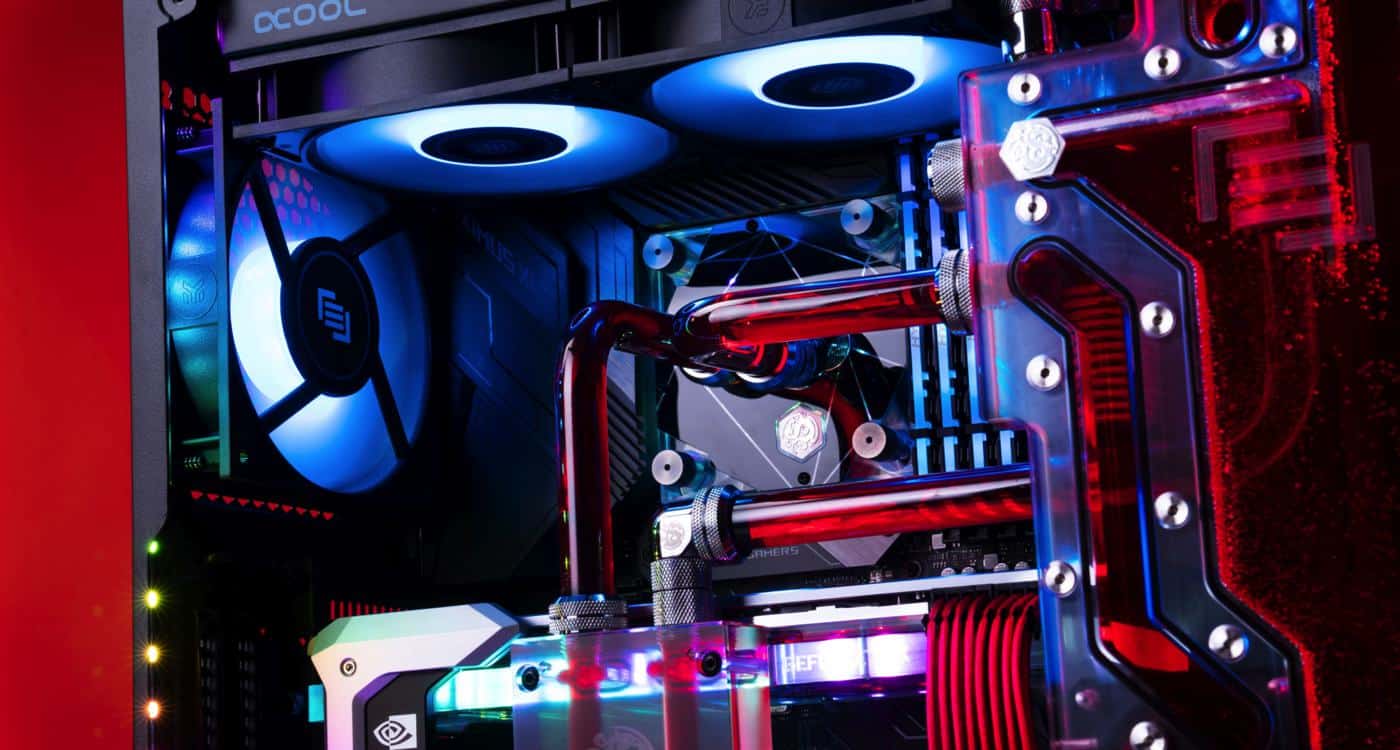 Amazon's Deal of the Day often has a bunch of junk that nobody wants, but today is very different with some huge reductions on a bunch of sweet PC gaming gear. 
Whether you need a new laptop to game on the go, or some peripherals to improve your raiding skills in your favorite MMO, there's something for everyone here.
There's a lot included in this deal, so we'll be highlighting our favorite picks below, but for the full list of everything that's being offered in this one-day sale, check out the rest here. Better hurry though, you've only got 17 hours left to pull the trigger.
Here are some of our favorite picks below
The Acer Helios 300 gaming laptop is still one of the best ~$1000 laptops you can buy, even if this is last year's model. It's got the capable Intel i7-8750H processor, an Nvidia GTX 1060 6GB, 16GB of DDR4 RAM and a 256GB NVMe SSD, powering a 1080p, 144Hz screen.
---
Bonus Deal: Amazon has the Nintendo Switch Pro controller down to just $57
---
That should help you on the way to domination, as your reaction times mean nothing if your PC isn't speedy enough to cope. It's powerful enough to play your favorite games anywhere you decide, backed by a 2-year warranty so you can push your limits without worry. Save $400 off the price today, bringing the total down to $899.

Peripherals galore
If you play MMOs, you know there's never enough buttons on the average mouse to put all your skills on. Good thing that the Logitech G600 is no average mouse then, with 12 MMO-tuned thumb buttons for all of your primary skills. Holding the onboard G-shift button adds another layer to all of those buttons, perfect for your secondary skill sets. It's on sale for an insane price today, of less than $25.

Seems like Amazon is clearing out some Logitech stock, as the G230 Stereo gaming headset is also discounted down to below $25. At that price, it's worth picking up just as a spare in case your headset dies mid-raid. The design that Logitech uses for its headsets is one of the most comfortable in the business for long gaming sessions, ensuring your ears stay cool and dry under pressure.

It's not often that Razer gear goes on sale anywhere other than the Razer Store, so this Razer BlackWidow X Chroma mechanical keyboard in Mercury colorway getting a 40-percent discount to $89.99 is pretty rare to see. Don't let this unicorn getaway, with Razer's self-designed clicky, tactile key switches, and all the Chroma you could shake a unicorn's tail at.

All the reaction time in the world won't matter if your ping is stratospheric, so up your game with the TP-Link AC5400 Tri Band Gaming Router. It's got MU-MIMO for amazing bandwidth, a 1.8GHz Quad-Core CPU to work as fast as you do, and has tweaked settings to ensure that your games are the most important thing on the network. It's 38-percent off today, at $249.99.
Again, this is just the tip of the iceberg. There's a whole mess of products also included in this one-day sale. To check out the rest, check out Amazon's Goldbox page here.
Just a heads up, if you buy something through our links, we may get a small share of the sale. Click here for more.