Amazon's Champions of Fire brought the heat
NYC and competition collide for one epic event.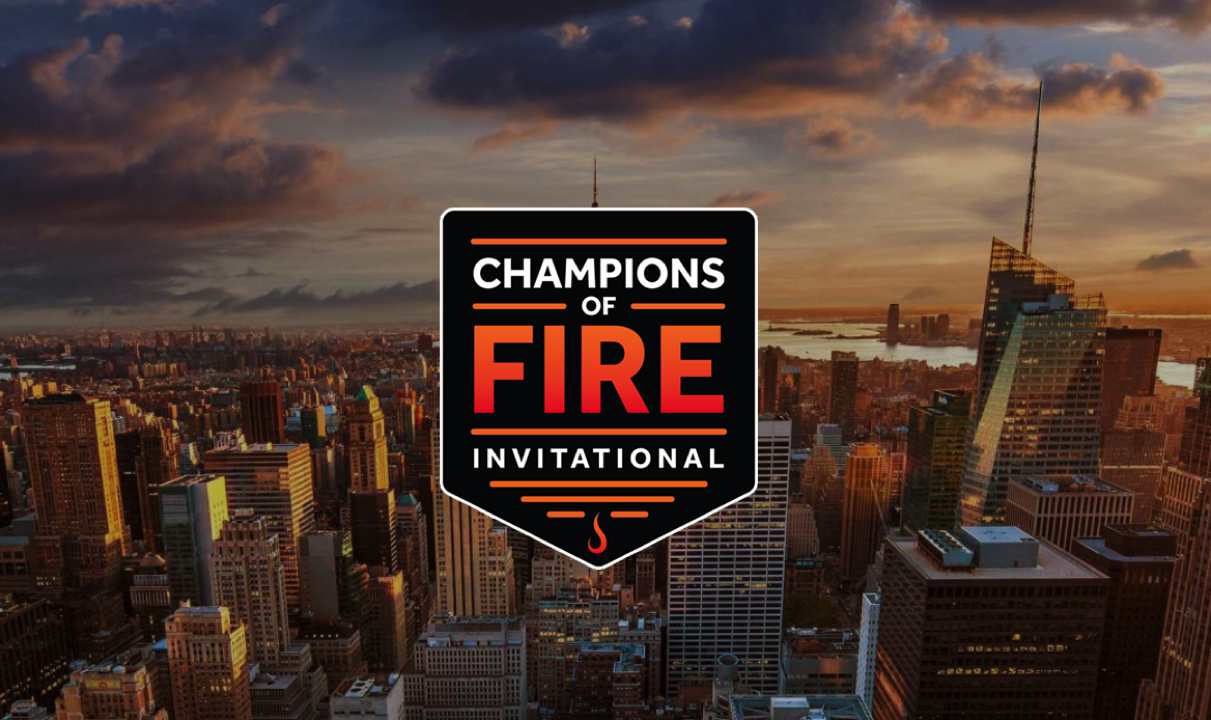 Last weekend, Amazon's Champions of Fire Invitational took place at the Time Inc. Studios in New York City, and we were lucky enough to be invited. The event featured twelve of Twitch's most prominent influencers and personalities battling over different casual mobile titles. I got to hang out on Friday, which was media day, and talk to some of the contenders, game developers, and Amazon's head of mobile esports.
My conversation with Ben Gauthey, Amazon's head of mobile esports, was light and inspiring. He explained how his idea of Champion's of Fire was at first an idea on a piece of paper, but now it's an actual event broadcasted to millions of people. His inspiration behind the event was America's Super Bowl; gather the best to determine who indeed is number one.
Amazon hosted two different mobile tournaments throughout 2017, but they catered to core mobile games like Summoners War and Vainglory. Holding a fun, light competition with popular personalities is a great "excuse" for said personalities to relax. Along with the event, there were three different charity matches for $1,500 each going to various foundations.
I also attended the first of two round-table meetings with personalities and influencers who stream via Twitch. The session I attended consisted of Pokimane, Yassuo, GassyMexican, Sky Williams, Swiftor, and Mystic7. All of them explained that it was nice to be able to have an event that they can enjoy each other's company along with meeting fans.
Along with that, Champion's of Fire was an excellent way for them to learn new mobile games that they wouldn't have heard of before. Most of them were casual gaming streamers, so a mobile game was an excellent option for them. The fact that there would be money donated to charities was just a bonus. It was a neat experience to be able to talk to some of Twitch's most famous personalities. They all seemed to be enjoying themselves and what the city had to offer. I even ran into Myst1c7 vlogging in downtown Manhattan.
The event had the streamers battle on stage across ten different games consisting of Sega's Sonic Forces: Speed Battle, Pac-Man 256, Crossy Road, and other popular casual mobile games. It ended with Yassuo beating Hafu 6-4 for a cool $10,000. Along with the main event, the charity matches were held between DJ R3hab, Maria Ho, Gassy Mexican, Laguardia car service, Hafu, and Ali Nejad for a total of $750 going to St. Mary's Center, $500 to American Red Cross, and $250 to Paws for a Cause.
Here is the final list of players in standing order:
Amazon's Champions of Fire is different from other events because casual mobile games have a shorter learning curve. This combination created an interesting idea for an event, but with the mix of on-screen personalities and competition, it resulted in a significant match. Fans or curious eyes could watch the event via Amazon's App Store Twitch page. I am glad that Amazon and Twitch invited us, and I would like to extend a warm thank you. Hopefully, I will see you again next year!
Follow us on Flipboard, Google News, or Apple News