Angus portable vaporizer: Innovative halogen herb vaping
The Angus portable vaporizer stands out as a truly innovative device, elevating your vaping experience with its cutting-edge features.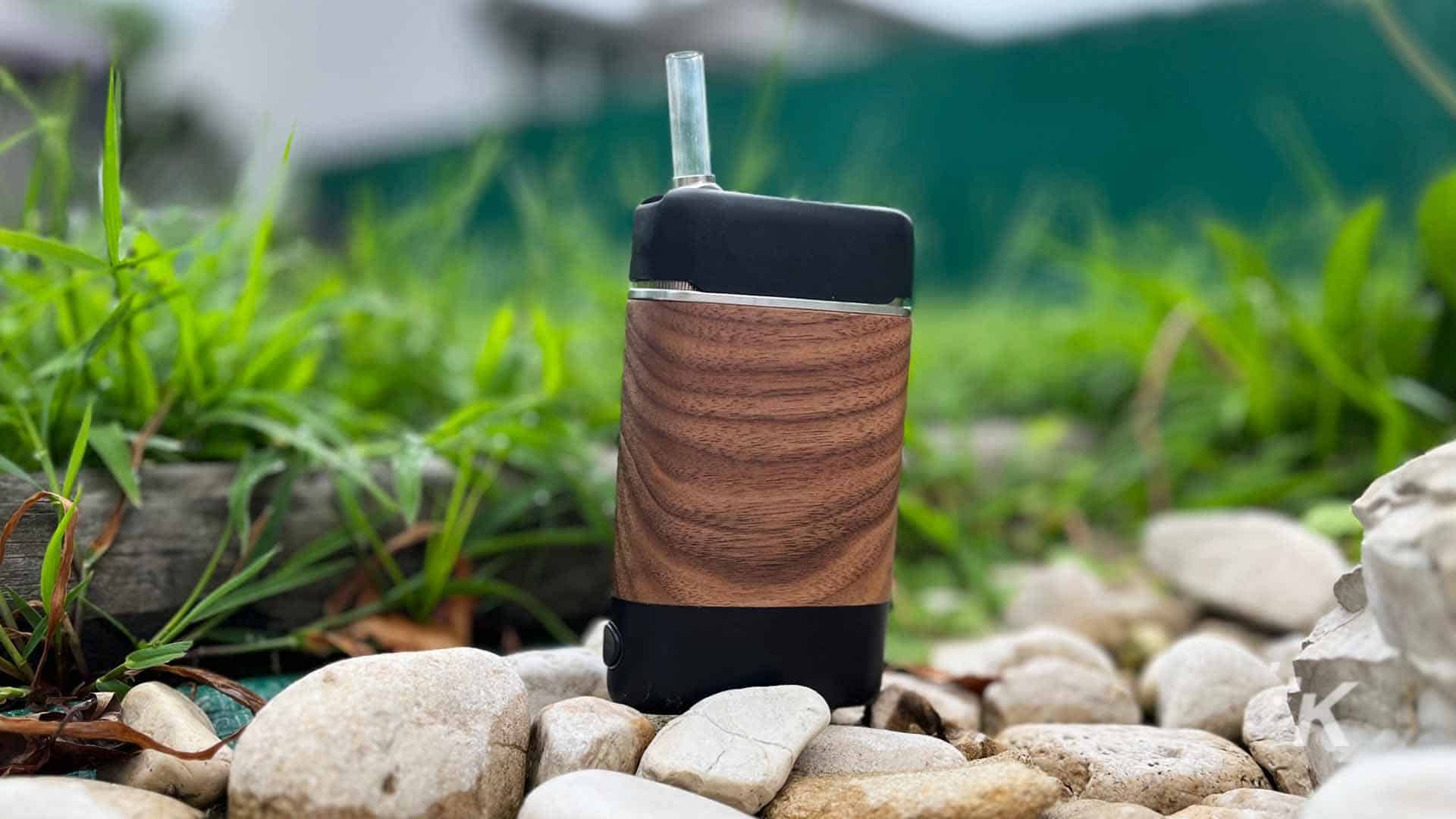 In the ever-evolving world of vaping, the Angus portable vaporizer by YLLVape is making waves as one of the most impressive convection herb vaporizers to hit the market recently.
Its unique halogen bulb heating system and use of a high-grade thermoplastic, PEEK, deliver quick, clean vapor that is setting new standards in the industry.
Let's dive in and explore the Angus halogen vaporizer by YLLVape. We'll check out its awesome design, high-tech heating system, the quality of the vapor it produces, and how well it performs overall.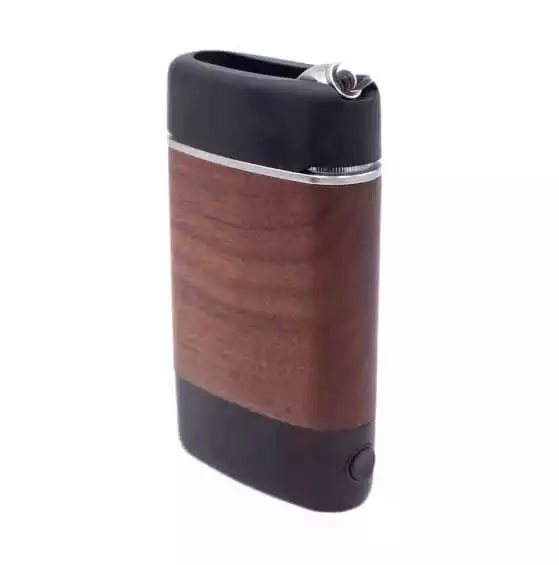 Angus Portable Vaporizer
The Angus Halogen Vaporizer redefines portable herb vaping with innovative halogen heating and high-grade PEEK materials. Experience rapid, flavorful vapor and a robust design, setting new standards in on-the-go vaping.
KnowTechie is supported by its audience, so if you buy something through our links, we may get a small share of the sale.
What's in the box:
1x Angus vaporizer
1x User manual
1x Carry bag
2x Dosing capsules
1x Cleaning brush
3x Filter screens
1x USB charging cable
2x Extra silicone o rings
1x Glass MP tube
1x Tweezer multi-use tool
Design and build quality: a fusion of functionality and aesthetics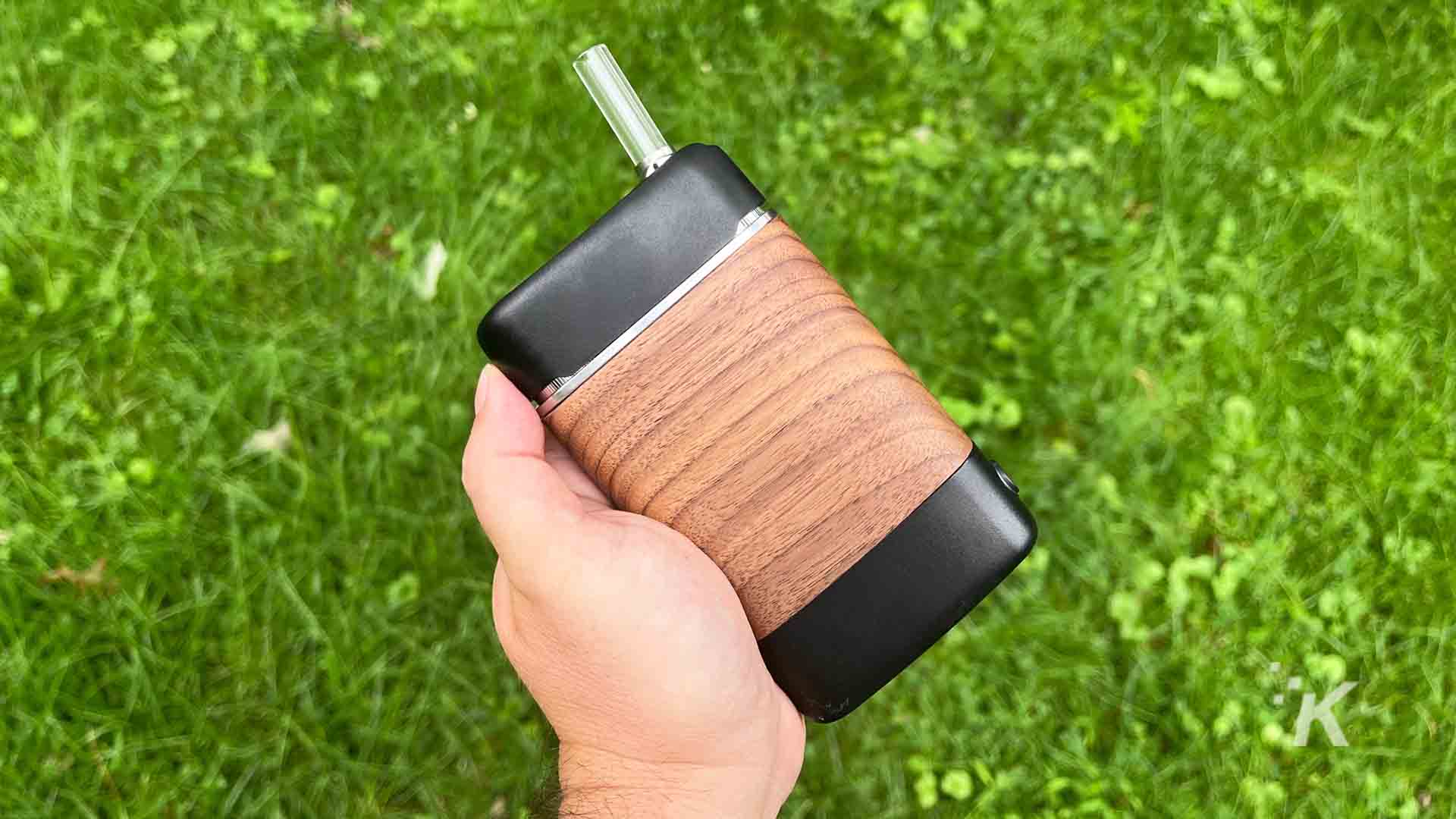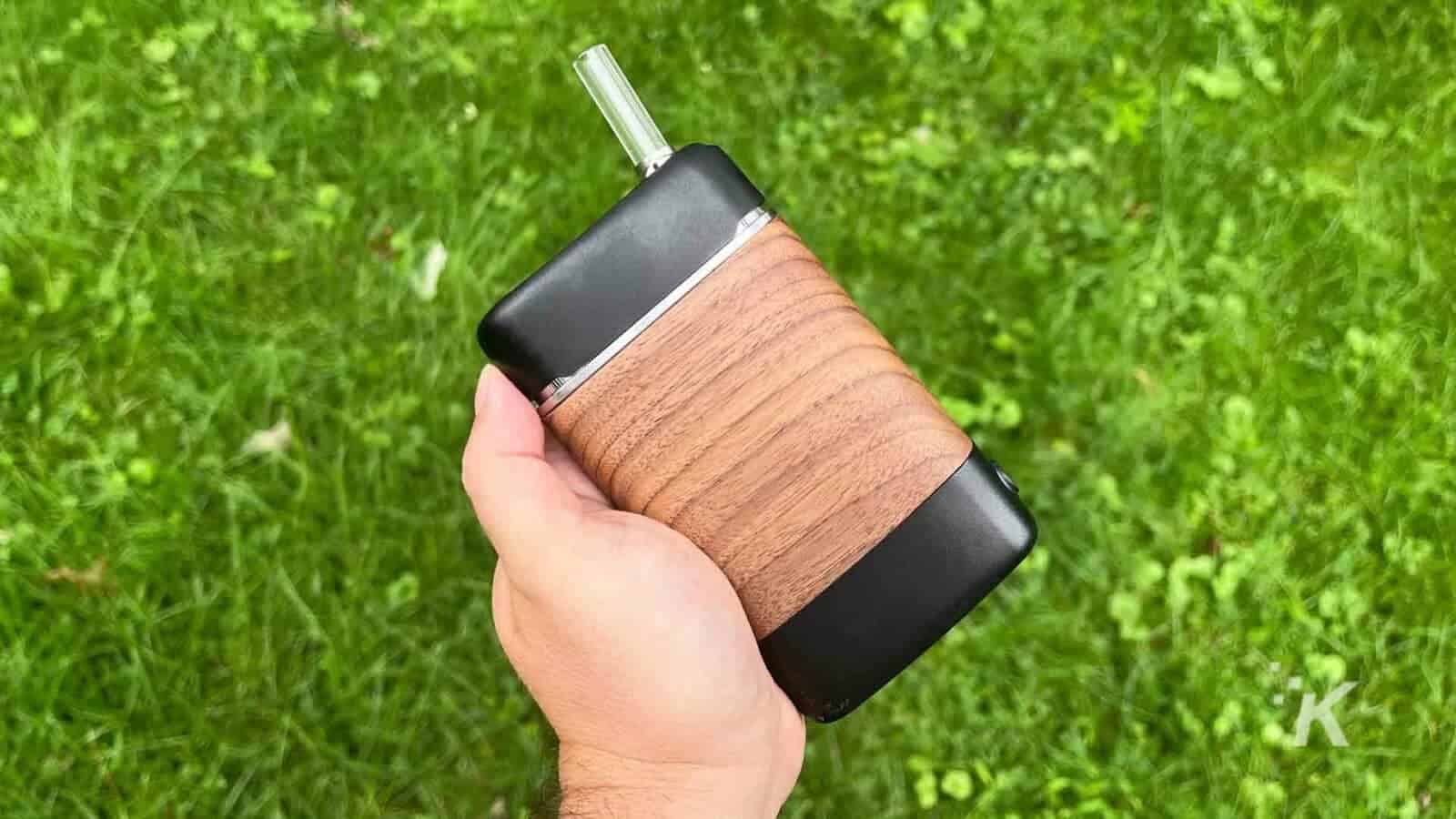 The Angus portable vaporizer is a testament to the power of thoughtful design and quality construction. It combines a solid walnut body, medical-grade plastic, stainless steel, and high-performance semi-crystalline thermoplastic PEEK.
Meet Therabody's All-New TheraFace Mask
TheraFace Mask is a breakthrough FDA-cleared LED skincare mask with added tension-relieving vibration therapy. Clinically proven results include firmer, smoother, healthier-looking skin with a visible reduction in fine lines, wrinkles, and uneven tone in as little as 8 weeks
These materials contribute to the durability and heat resistance of the Angus, making it a robust and reliable convection herb vaporizer.
The result is a durable, ergonomically designed vaporizer that feels comfortable in your hand and stands up to heat and the elements. Its craftsman design gives it a unique aesthetic appeal, while its functionality is very effective.
One of the standout features of the Angus portable vaporizer is its wooden finish. While this may not appeal to everyone, it adds an artisanal touch to the device, setting it apart from the typical high-end consumer electronic device.
Heating system: a leap forward in vaping technology
The Angus vaporizer's unique halogen bulb heating system is revolutionary in the vaping industry. This innovative technology ensures rapid and even heating, eliminating the need for preheating and delivering smoother, more flavorful vapor.
Therefore, the halogen bulb heats up within seconds, providing near-instant gratification for vape enthusiasts. When compared to traditional heating systems, the halogen bulb system stands out for its efficiency and convenience.
It takes the waiting game out of vaping, allowing you to indulge in your vaping sessions without any delay. Moreover, the halogen bulb system produces a superior quality of vapor, making each puff a delight for your senses.
Vapor quality: setting a new standard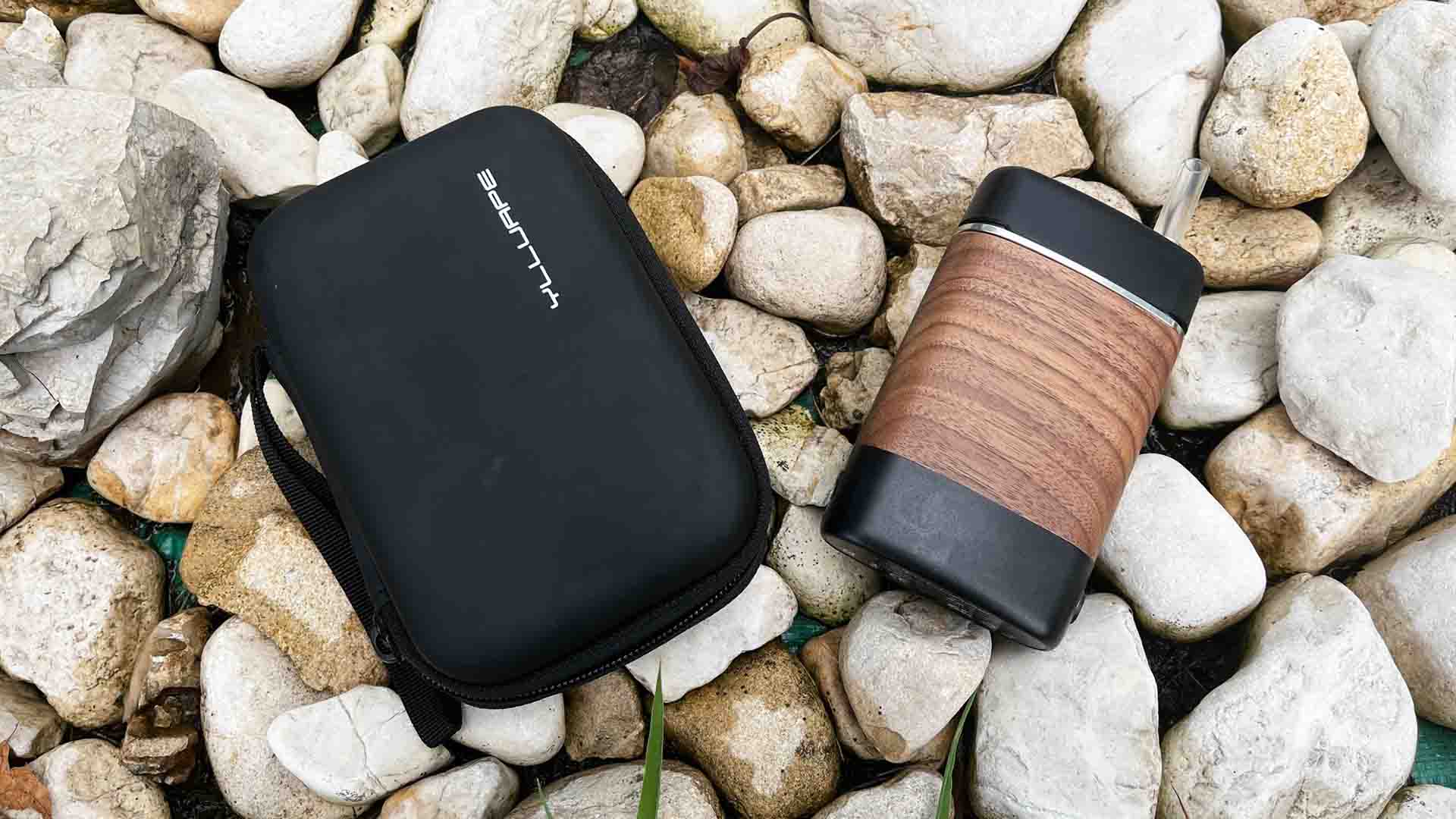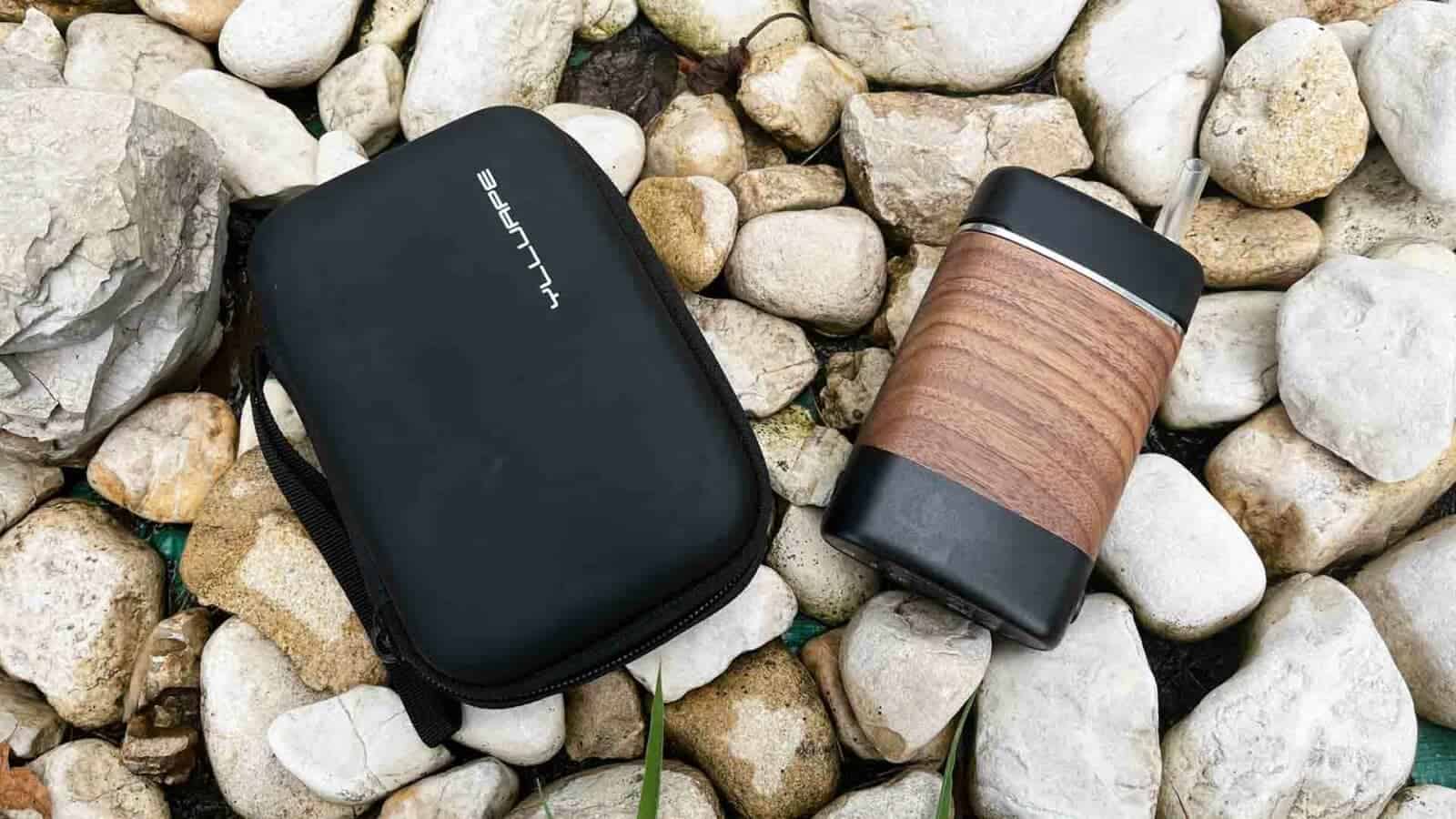 The vapor quality the Angus portable vaporizer produces surpasses many competitors, providing a truly immersive vaping experience. Whether you prefer rich, full-bodied flavors or cloud-chasing adventures, this vaporizer caters to your desires.
The Angus vaporizer truly sets a new standard in vapor quality, making it a standout choice for any discerning enthusiast. Its halogen bulb and convection heating element produce clean, crisp hits that are both flavorful and potent.
Temperature control: tailored to your preferences
The new Angus vaporizer comes with five preset temperature settings that range from 356°F to 428°F. This range of settings allows you to customize your vaping experience, ensuring that you can enjoy your herbs exactly how you like them.
While the Angus portable vaporizer does not have precise temperature control like some other vaporizers on the market, the preset temperature settings are well-calibrated and provide a good range of temperatures for vaping.
The temperature settings are easy to use, allowing you to adjust the heat level with a simple press of the power button.
Battery life: powering your vaping sessions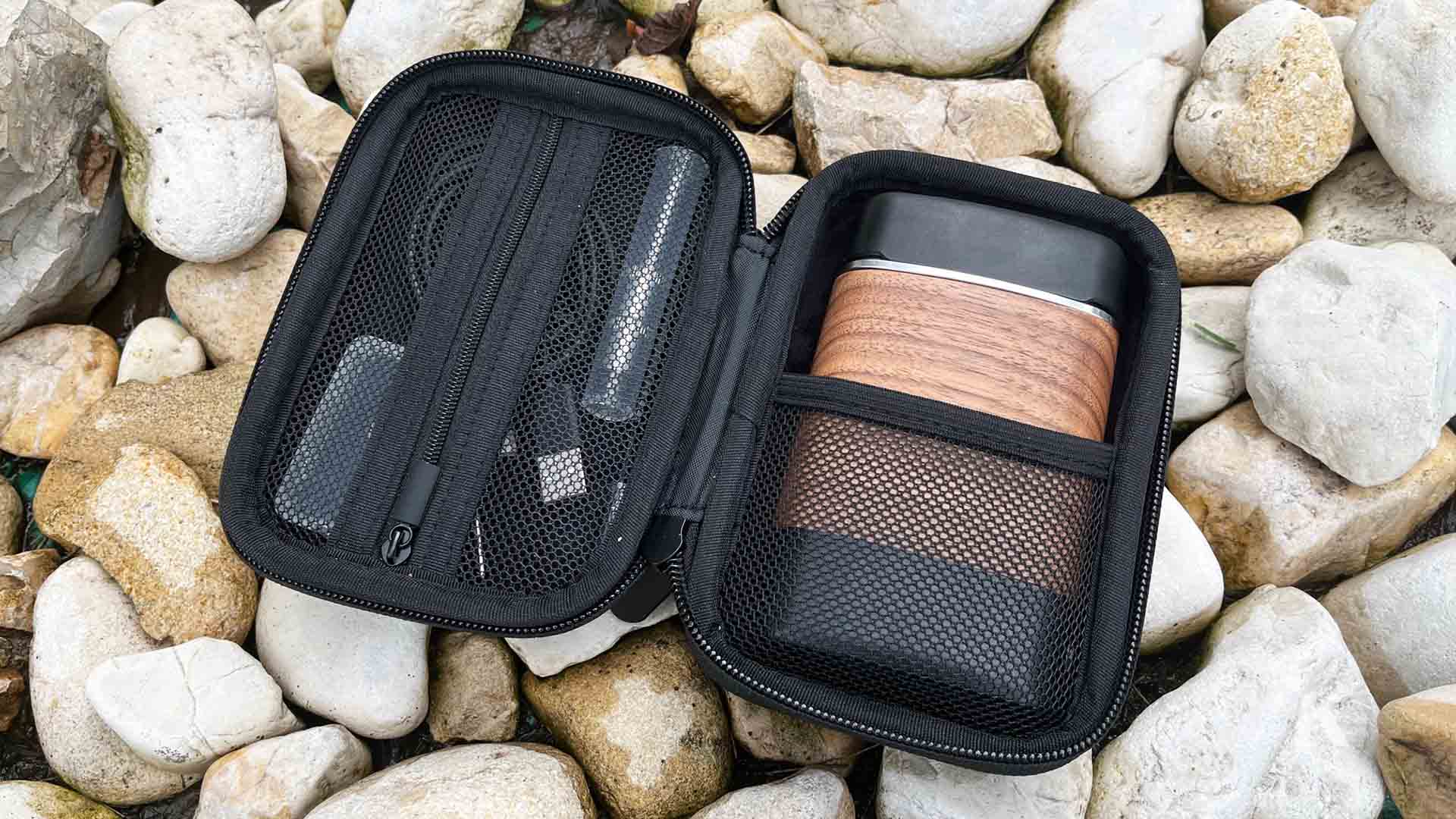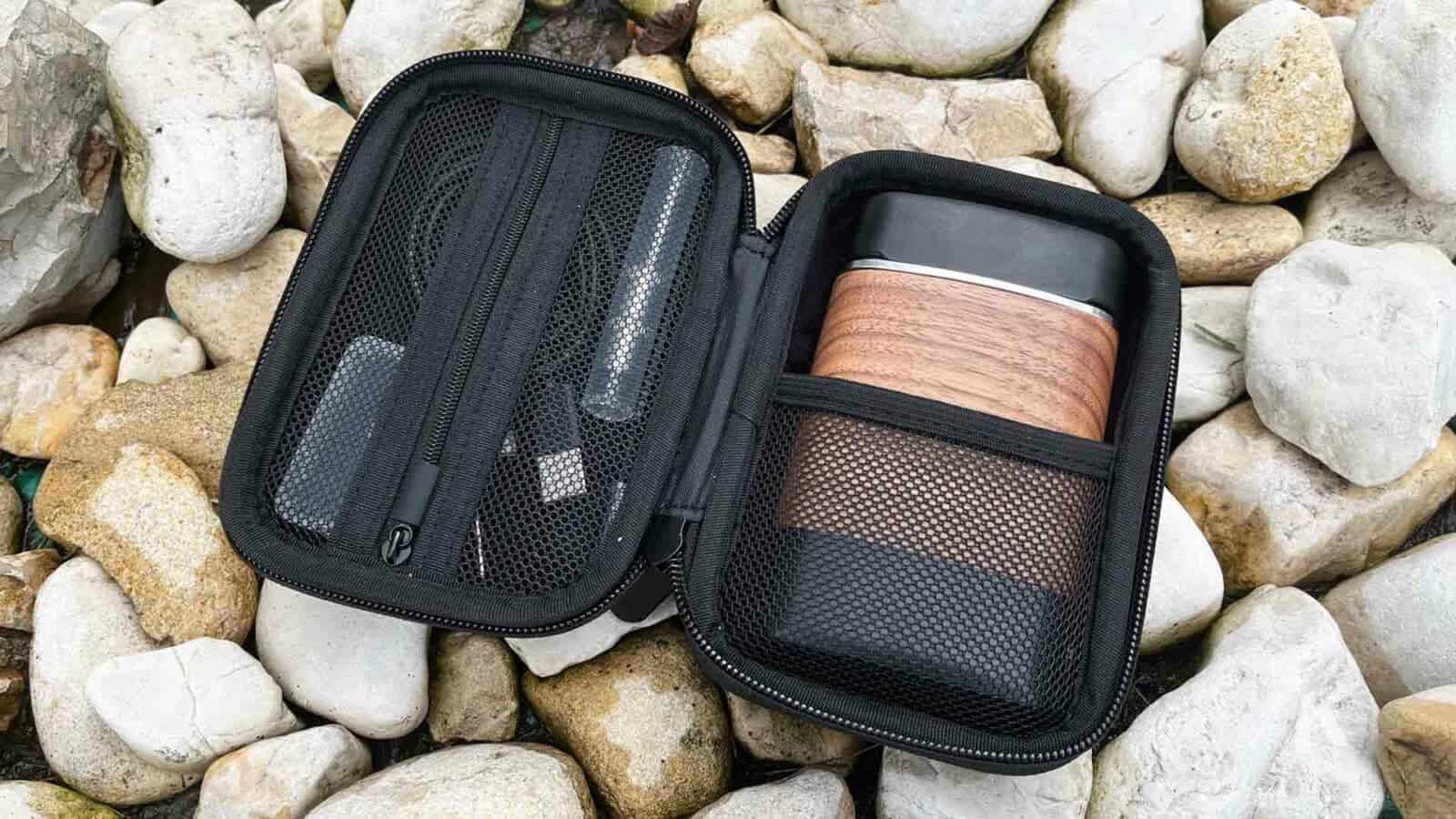 The Angus vaporizer is powered by two 18650 batteries, which provide up to 10 sessions of use depending on the setting and batteries. The batteries are USB-C rechargeable and replaceable, ensuring minimal downtime.
The charging time for the Angus portable vaporizer is about 5 hours internally, but it can be removed and charged externally, providing a convenient solution to keep your device powered up.
Depending on your usage, the battery can last for multiple vaping sessions before requiring a recharge, making it a reliable choice for any vaper.
Portability: vaping on the go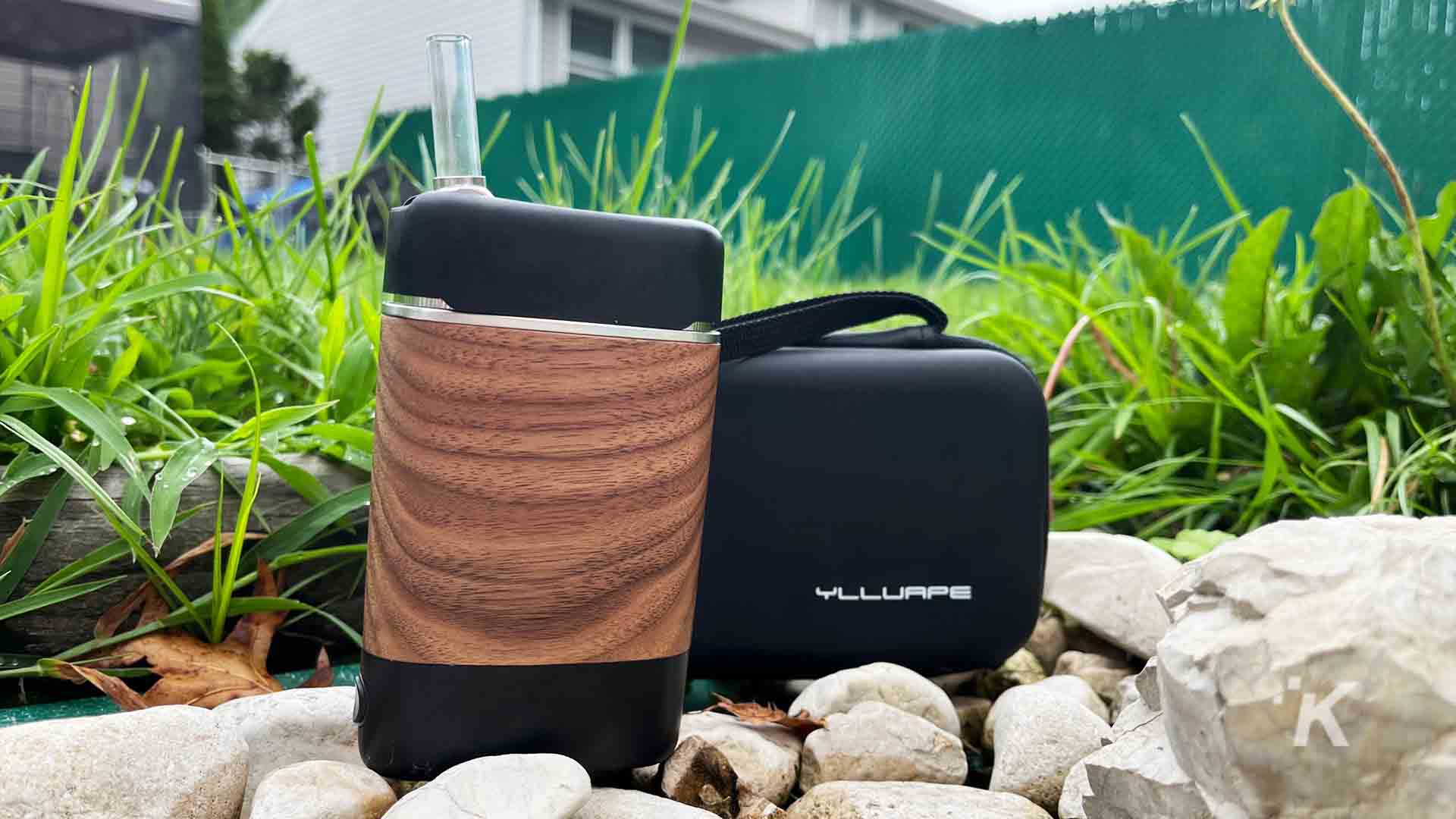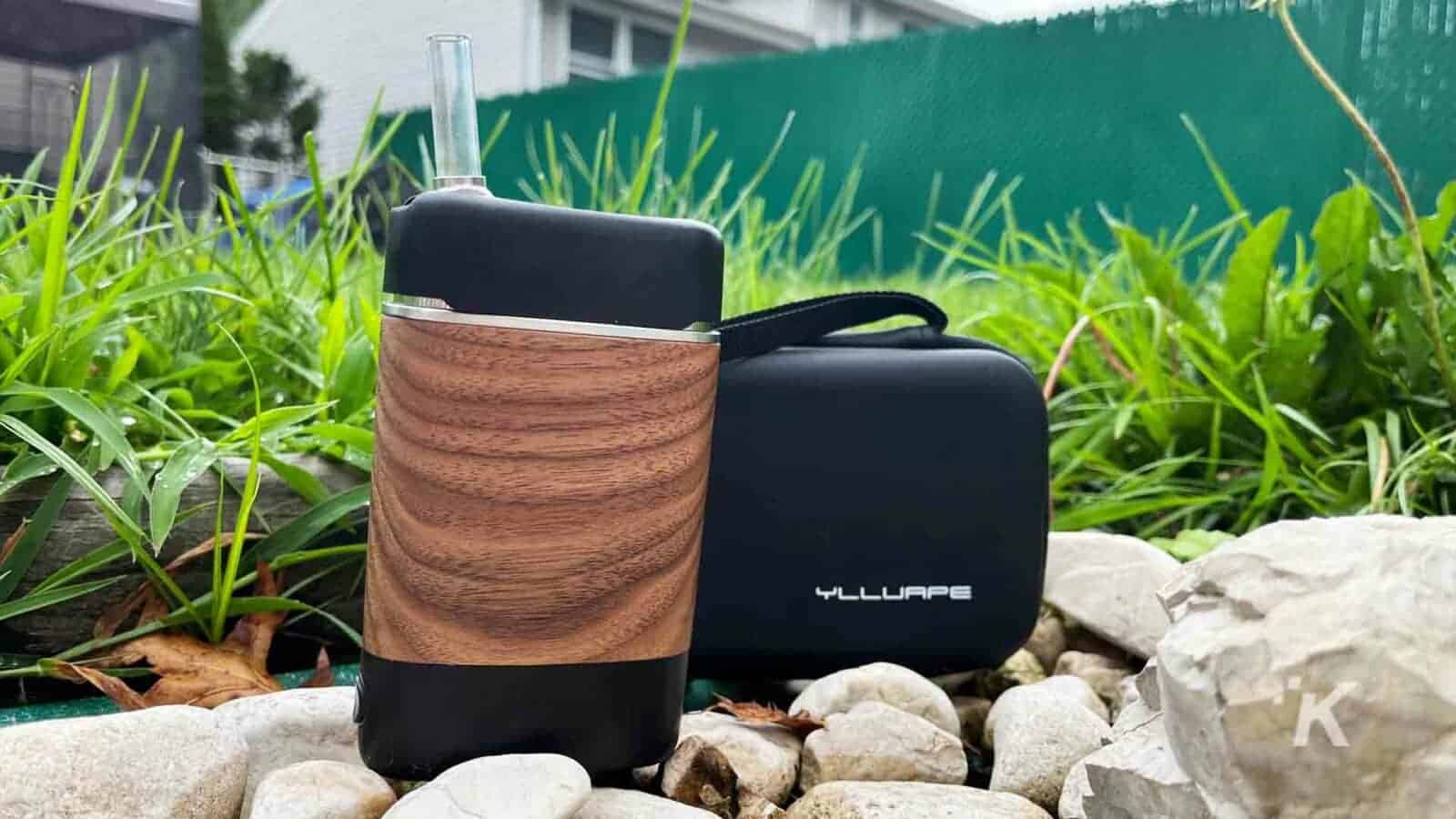 For vapers on the go, portability is a crucial factor, and the Angus vaporizer delivers in this regard. It is durable and compact enough to fit into your bag, making it a great choice for those who enjoy vaping on the move.
However, its weight and size make it less convenient for on-the-go use compared to some other portable vaporizers. Due to its size, you'll have a hard time fitting it in your jean pocket.
Luckily it does come with a nice carrying case that fits the vaporizer and all the accessories.
Despite this, the Angus vaporizer doesn't compromise on performance, delivering the same exceptional vaping experience wherever you are. Its robust construction ensures that it can withstand the rigors of travel, making it a reliable companion for your vaping adventures.
Maintenance: keeping your device in top shape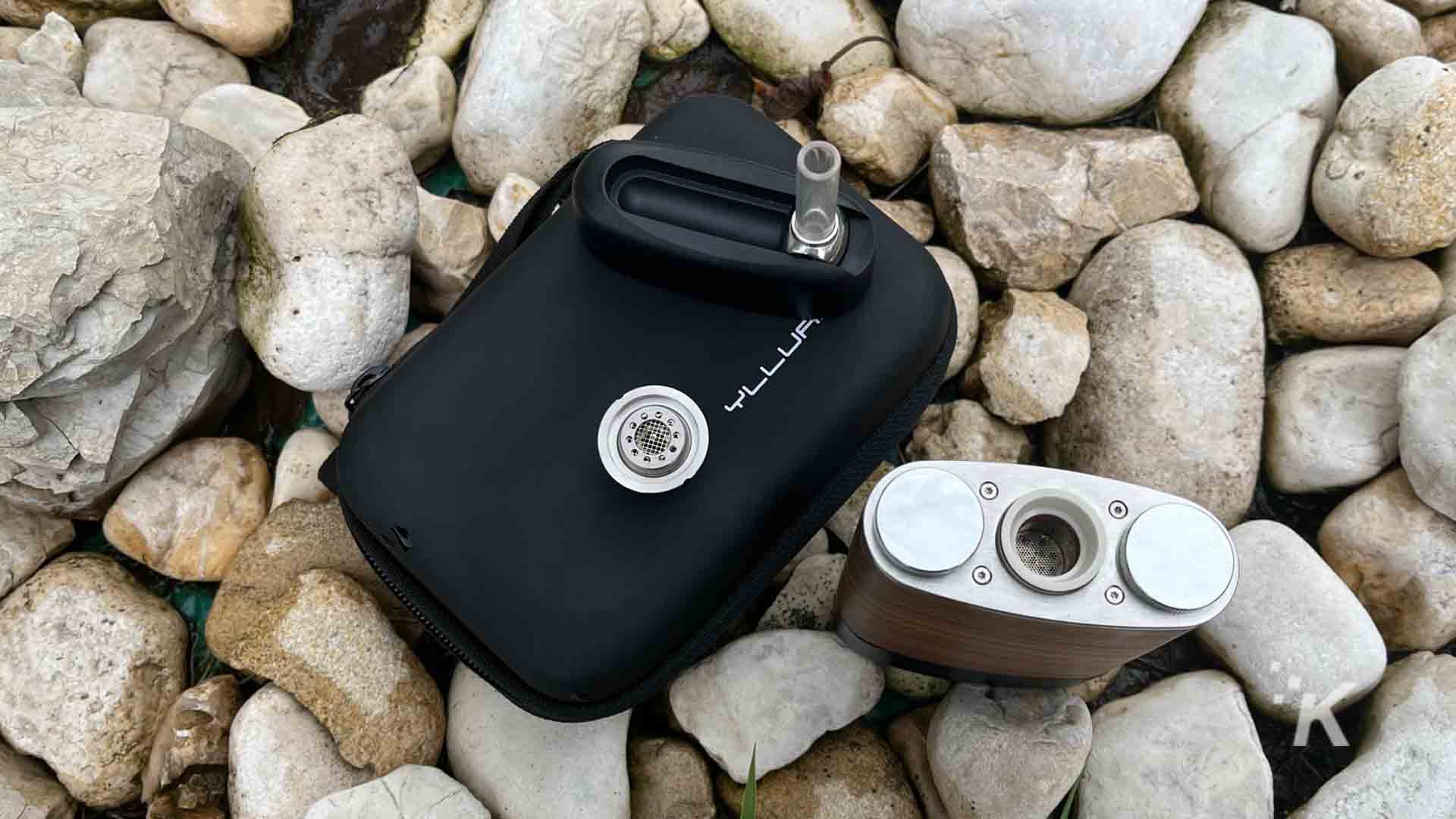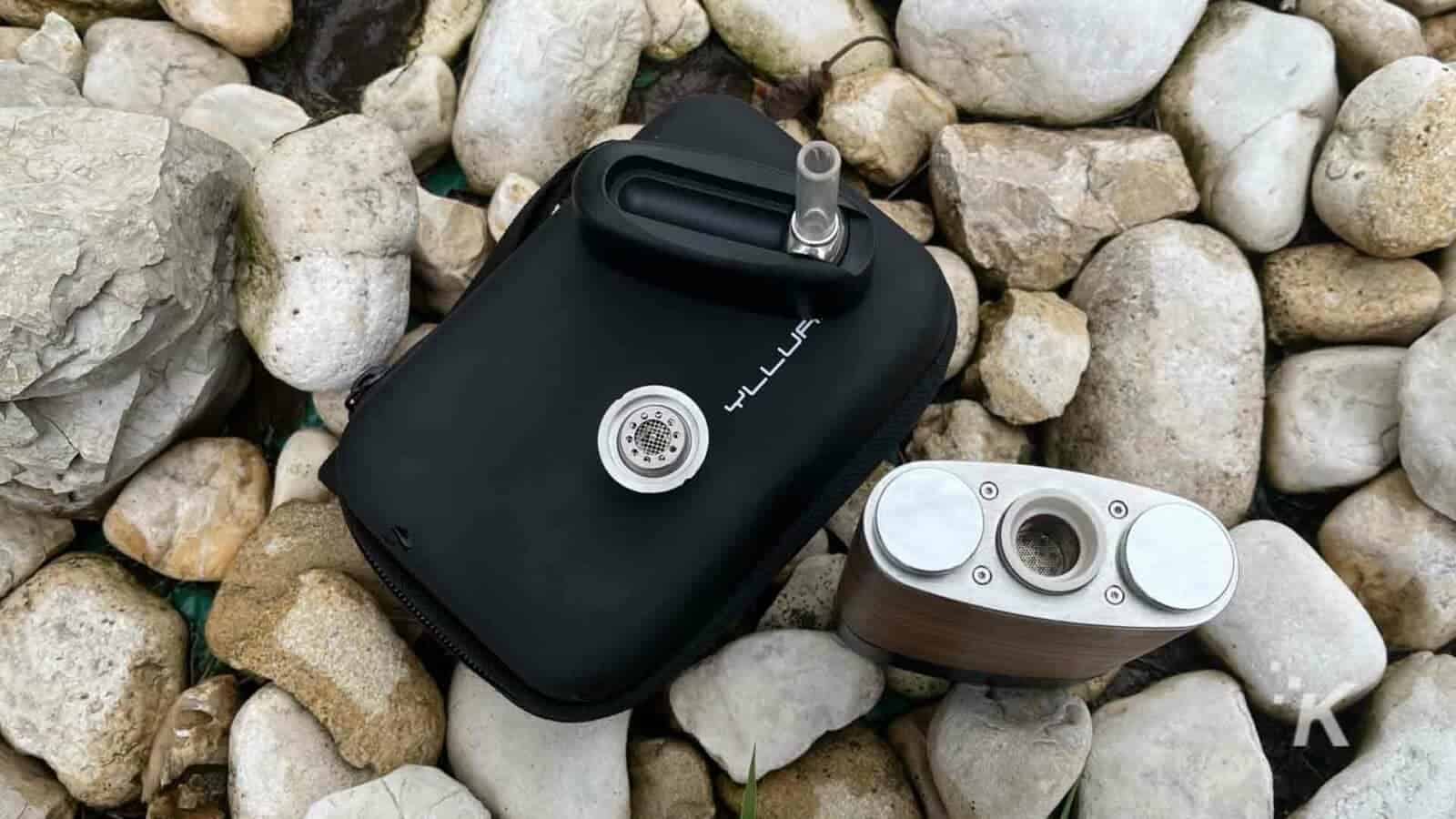 To keep your new Angus portable vaporizer in optimal condition, regular cleaning and maintenance are essential. Fortunately, maintaining this vaporizer is straightforward.
The detachable components can be easily cleaned using isopropyl alcohol, ensuring that your device remains clean and functional.
In addition to regular cleaning, periodic maintenance tasks such as changing the filters and inspecting the heating element are recommended to ensure consistent performance.
These simple maintenance steps can prolong the life of your Angus vaporizer and ensure that it continues to deliver a high-quality vaping experience.
Who is the Angus portable vaporizer suitable for?
The Angus halogen vaporizer is ideal for individuals who prioritize vapor quality, innovative design, and durability. It's a perfect choice for both experienced users and beginners seeking a high-quality, portable herb vaporizer.
Something else to consider is the Angus is limited to only dry flowers; you won't be able to use it with concentrates or oils.
Despite its portability drawbacks, its performance, quality, and value for money make it a worthwhile investment. Experience the future of vaping with the Angus Halogen Vaporizer.
Final thoughts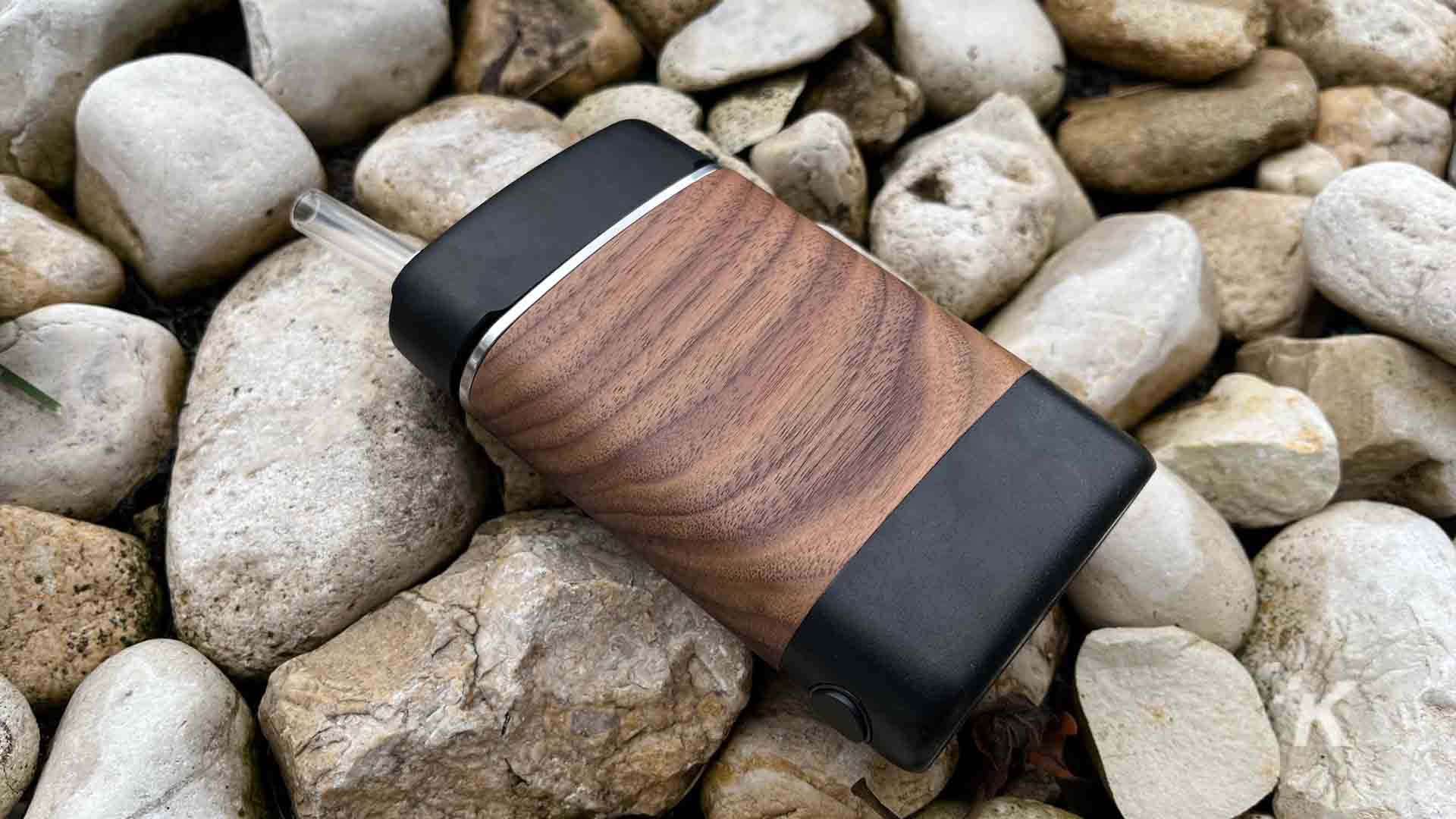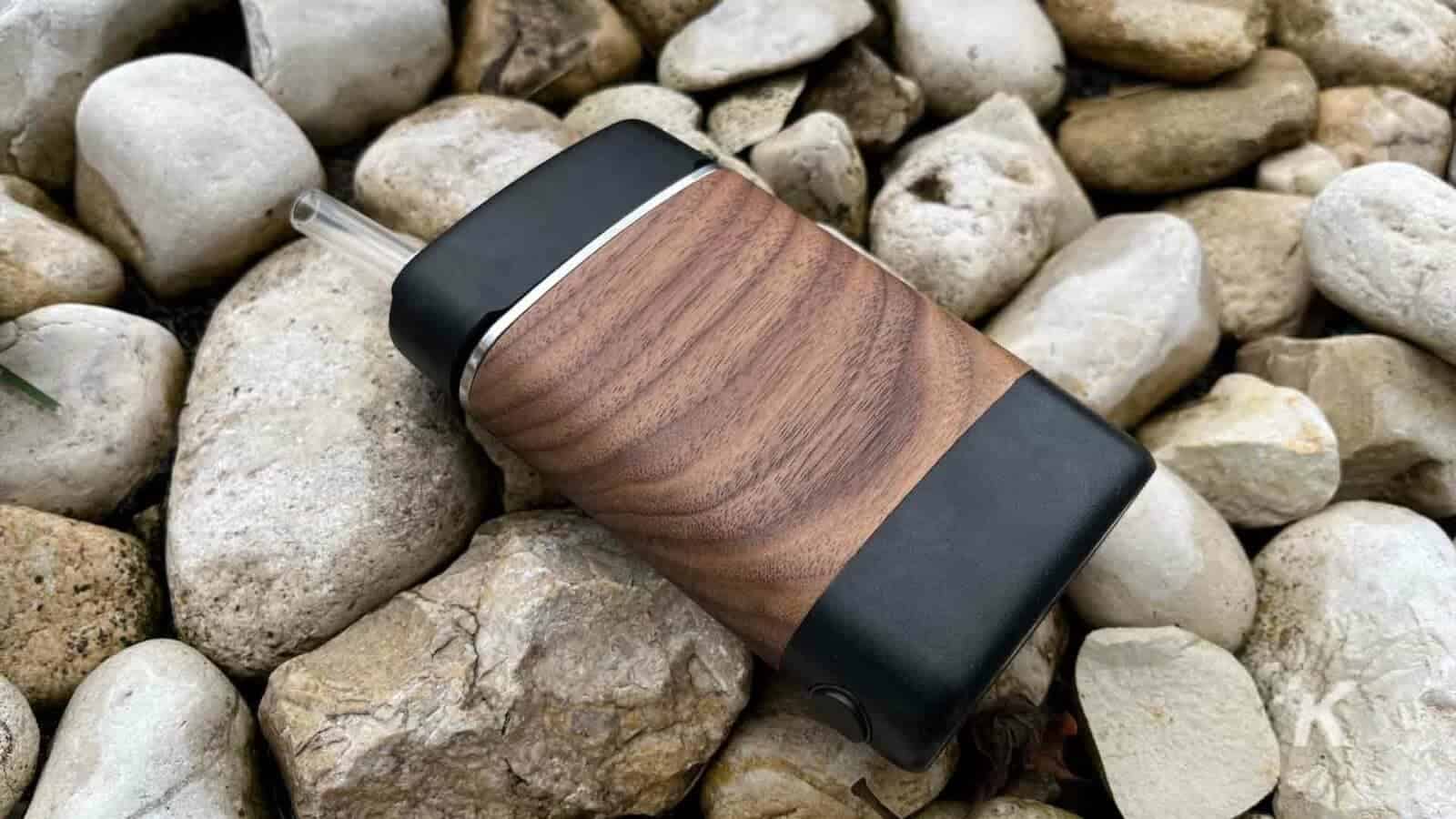 The Angus portable vaporizer stands out as a truly innovative device, elevating the vaping experience with its cutting-edge features.
With its impeccable design, exceptional build quality, innovative heating system, outstanding vapor quality, precise temperature control, and long-lasting battery, this vaporizer caters to all your vaping needs.
Whether you are a flavor enthusiast, a cloud chaser, or appreciate a well-crafted device, the Angus vaporizer delivers a truly immersive and satisfying vaping experience.
With its advanced halogen heating system and ingenious glass ball technology, it offers a unique and unparalleled way to enjoy your herbs.
The Angus portable vaporizer hits the perfect balance when it comes to pricing. Priced at $199, it offers a competitive edge against vaporizers that are significantly more expensive, making it a smart choice for those seeking quality without straining their budget.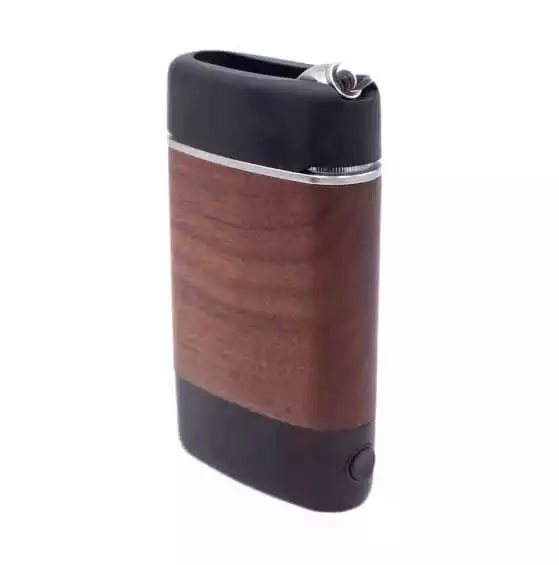 Angus Portable Vaporizer
The Angus Halogen Vaporizer redefines portable herb vaping with innovative halogen heating and high-grade PEEK materials. Experience rapid, flavorful vapor and a robust design, setting new standards in on-the-go vaping.
What We Like:
Innovative Heating: The Angus Vaporizer features a pioneering halogen bulb heating system, delivering quick and even heating for an optimal vaping experience.
High-Quality Materials: Crafted with premium PEEK thermoplastic, stainless steel, and walnut, the vaporizer showcases durability, comfort, and aesthetic appeal.
Superior Vapor Quality: The combination of halogen heating and glass ball heater produces clean, potent hits with rich flavors, setting a new standard for vapor quality.
Customizable Experience: With five preset temperature settings, users can tailor their vaping sessions to personal preferences for a satisfying and versatile experience.
Replaceable Batteries: Powered by replaceable 18650 batteries, it offers up to 10 sessions, minimizing downtime and enhancing convenience.
KnowTechie is supported by its audience, so if you buy something through our links, we may get a small share of the sale.
Have any thoughts on this? Drop us a line below in the comments, or carry the discussion to our Twitter or Facebook.
Editors' Recommendations:
Disclosure: This is a sponsored post. However, our opinions, reviews, and other editorial content are not influenced by the sponsorship and remain objective.
Follow us on Flipboard, Google News, or Apple News