Apps to help you write research papers for students
These tools will help you become well-organized and miss out less on the good stuff like hanging out with friends without sacrificing your grades.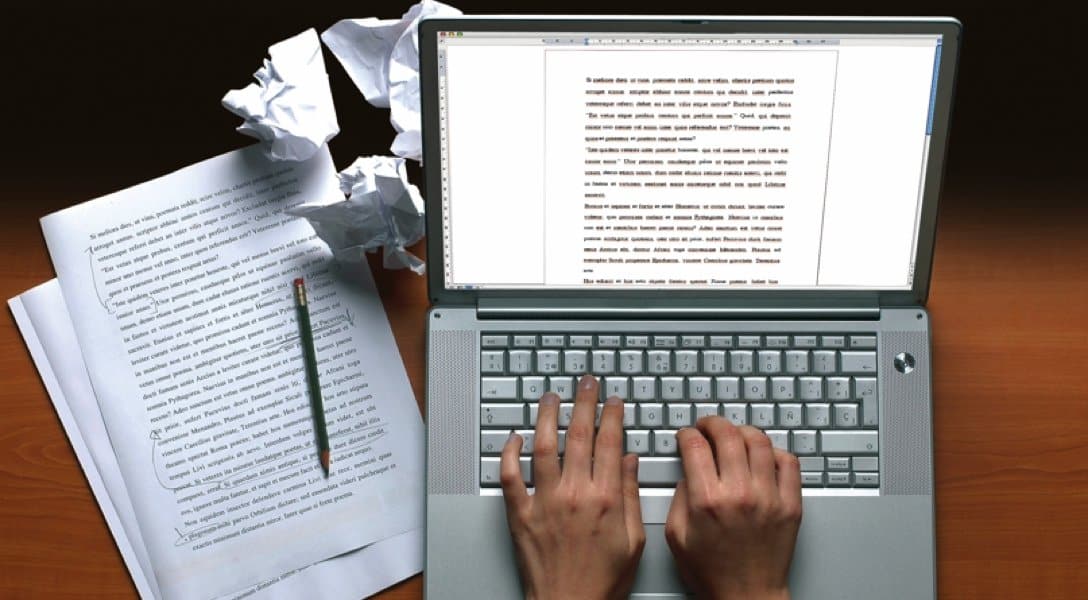 There are plenty of convenient services to buy a research paper if you have a heavy schedule. A growing number of students apply for a job while in college. This is why they need the best place to get your research essay at any time. But have you ever wondered what helps professional writers to provide the same content aiming for a high grade?
These are the most useful apps that assist students with written tasks. Check out tools that also help bloggers and content writers.
HemingwayApp
This one helps to edit. Especially, if you are bad at writing. Tool explains what you need to do for the sentence to sound better. The academic world today is about readability. You will have to learn an important skill of breaking down the most complicated concepts and explaining them in simple terms. Non-experts should be able to understand. And this is where this tool helps.
Grammarly
The paid version provides more insights on the text in the real-time as you write. The free version is not bad, but you will have to do some guesswork. The app is great for sloppy writers, whose flow of consciousness on the paper prevents them from correct spelling.
Plagiarism Checkers
At least you can run your paper through the checker to see if the Internet has already something alike to offer. It's an easy way to rewrite before submitting to a professor.
Choose Your Number One Writing Service For Students
There is time for studying and time for playing. In college, you will see that you should plan a proper schedule. Organizing activities with college apps are very important.
You never know when a tiny note saves from mistakes
Putting down a minor thing in your notes can turn out to be game-changing. These best apps for college students include Evernote, Bear, notes on your smartphone and computer. Syncing with calendar allows staying on track with the craziest schedule.
Make recordings
SoundNote or Notes Plus creates an audio capture of the lecture. Dragon application is a highly appraised application that transfers language into texts. Create outlines of your essays and dictate reminders and thoughts.
Use the best studying practices.
When you are getting ready for the exam use tools like StudyBlue, Quizlet Go, Flashcards+ or Wolfram alpha. Upload studying materials and create cards alongside many auxiliary materials that help review and structure a large scope of information.
Schedules are everything in college
Keep organized with these simple tools:
Todoist
Istudiez
Wunderlist
My Study life, etc.
These apps have a nice interface that helps to track events and follow allocated time slots and pressing deadlines. Don't forget to plan fun too.
Mapping out your thoughts
Applications like Simplemind or Xmind assist with structuring thoughts and receiving tangible output from brainstorming. Take control over the racing thoughts and benefit from them.
Importance of staying focused
Sometimes you're just not in the mood for homework, but papers keep piling up. Simply buy research paper and come back to being productive when ready. No one expects students to be over-productive constantly. And in the business world, the most successful professionals know that productivity and resting periods are proportional.
Try Forest that's a nice little helper to stick with the task within the allocated slot. Use with a schedule that reminds you of the upcoming fun events. It's a kind of rewarding system. Your brain registers the necessity of working hard right now to enjoy free time in 2 hours.
Auxiliary tools
Scan paper documents with Scanner Pro. Format sources properly using RefMe, your phone's camera, and a book. It's an easy way to finally get those formats right without having to review and edit numerous times.
Stay balanced
If you sacrifice your well-being to catching up with the program, your health will backfire soon. Upload MyFitnessPal that uses your phone to correlate activity levels. This app has numerous features. Log your meals, activity and water consumption. The database for food groups is so big that you won't be looking for long for the right products.
There's a blog with healthy and easy recipes. Have a look at their 15-minutes workout routines that you can squeeze in a very busy day.
Keep your mind healthy through meditation.
Check out Headspace that starts with an explanation of what is mediation and why it is necessary to take a pause. Health experts provide contents with extensive experience. This app offers mind soothing session for any emotional situation or stress.
Social media
Applications like Eventbrite help to locate fun events near-by. Use Instagram to view places around you. Social activity is just as important for full college life experience.
These tools will help you become well-organized and miss out less on the good stuff like hanging out with friends without sacrificing your grades.
Have any thoughts on this? Let us know down below in the comments or carry the discussion over to our Twitter or Facebook.
Editors' Recommendations: