ASUS dropped a motherboard for cryptominers that can support 20 GPUs
For when you really, really need to mine some Dogecoin.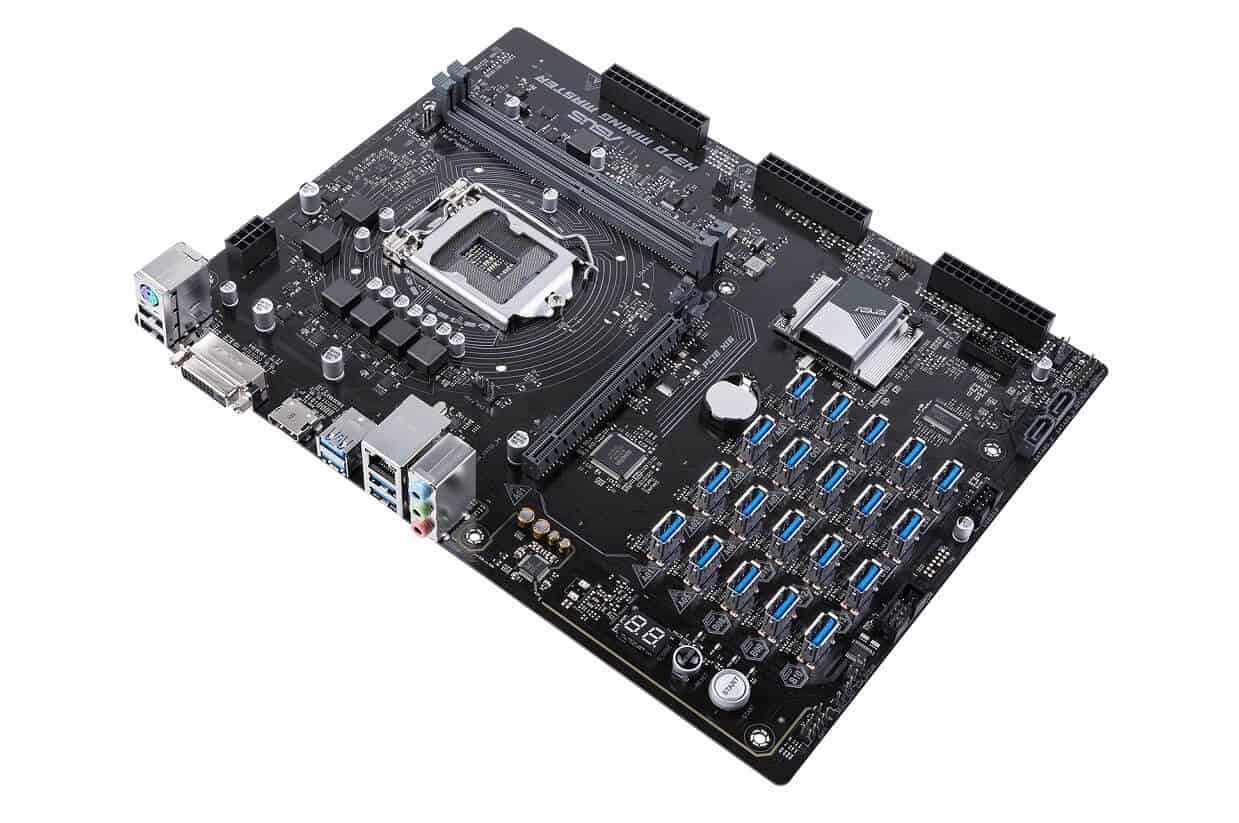 ASUS announced the H370 Mining Master motherboard yesterday, which is specifically designed for cryptominers that mine cryptocurrencies like Bitcoin, Ethereum, and Litecoin. mining. This beast of a motherboard supports up to 20 graphics cards and simplified connectivity by using the PCIe-over-USB standard.
This innovative approach by ASUS is aimed at making maintenance easier, diagnostics more accurate and ensuring fewer PCIe disconnects than a traditional slot configuration. ASUS says this is a better format for the specialized use-case of cryptocurrency mining than just plugging in graphics cards to the motherboard via PCIe, like you would in a gaming desktop.
The H370 Mining Master is so laser-focused on optimizing for crypto mining that it sports a redesigned BIOS interface and POST bootup sequence. There's also tweaks specific to GPU-based data crunching as default, and has a State Detection graphical user interface (see above) that identifies the location and status of all the PCIe ports on the board and assigns alphanumeric codes for easy identification by the user.
The rapid interest in cryptocurrency mining has changed the PC hardware industry dramatically in recent years – GPU costs have skyrocketed overall, and just like the watercooling market started as hobbyists and went mainstream, so are hardware OEMs now manufacturing specialty cryptocurrency mining hardware.
ASUS is not the first company to debut a mining motherboard, but it's leading the pack with the number of GPUs supported on a single board while also keeping them with an aggressive price point. Most of their boards on the market today range from $50 to $400, with their earlier mining boards going for between $100 and $200.
While ASUS hasn't confirmed pricing on the H370 board yet, expect it to fall near to the top end of that scale when it becomes available in Q3 in North America.
How do you feel about cryptominers overtaking the PC hardware market? Let us know your thoughts in the comments.
Follow us on Flipboard, Google News, or Apple News