The benefits of investing in hotel property management software development
Hotel property management software provides a solution to streamline processes, reduce costs, and enhance the guest experience.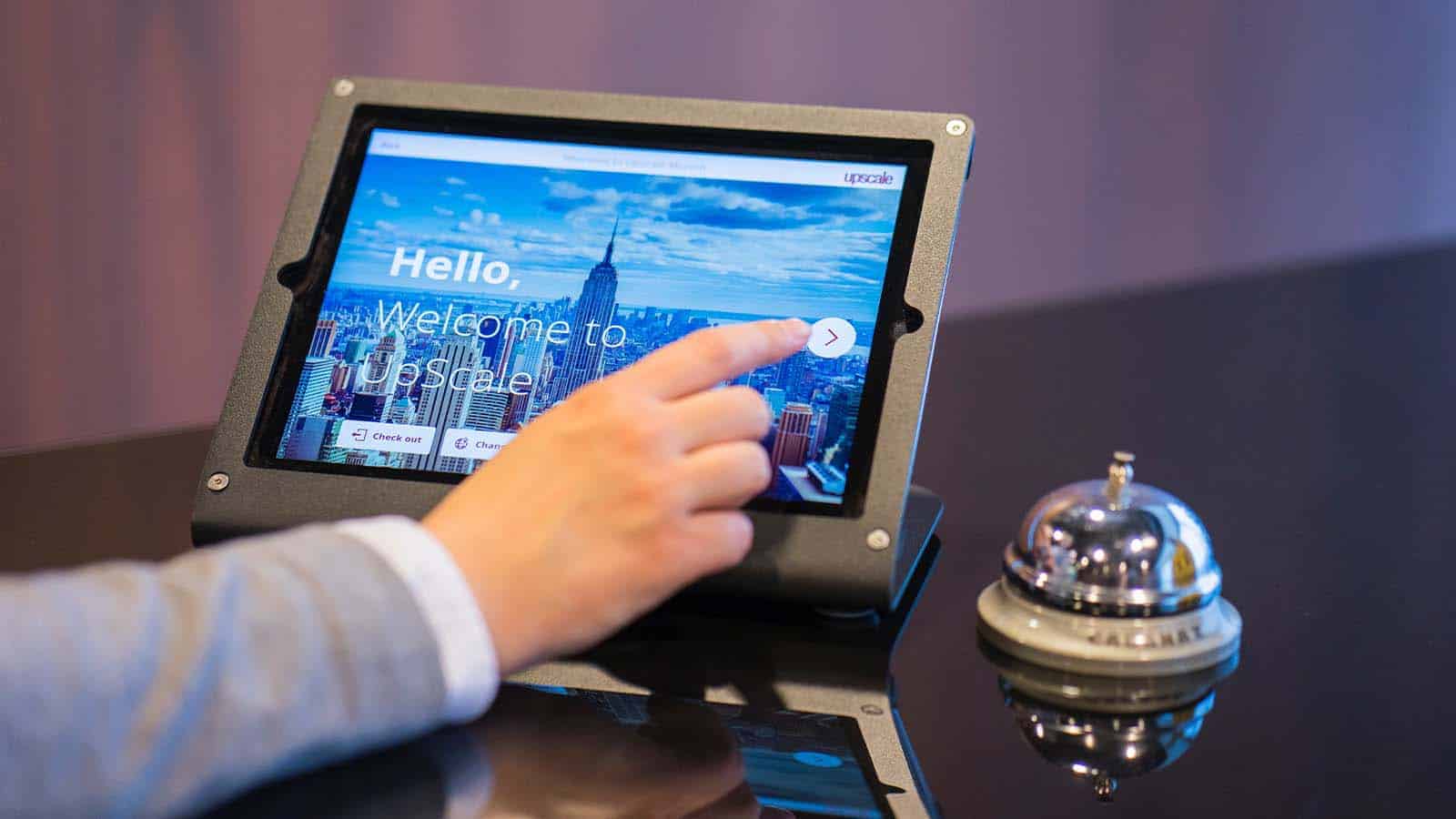 In the hospitality industry, maintaining a profitable hotel business is crucial. Managing routine daily operations, including housekeeping and maintenance, is essential for success.
As the competition in the hospitality sector intensifies, hoteliers seek ways to streamline operations, reduce expenses, and enhance customer service.
This is where PMS comes into play, offering a solution to simplify these processes and make daily operations more efficient.
This article will guide you through the critical steps in building your hotel management system software, from identifying your requirements to selecting the right development team.
Meet Therabody's All-New TheraFace Mask
TheraFace Mask is a breakthrough FDA-cleared LED skincare mask with added tension-relieving vibration therapy. Clinically proven results include firmer, smoother, healthier-looking skin with a visible reduction in fine lines, wrinkles, and uneven tone in as little as 8 weeks
We aim to help you create a unique and professional software solution that caters to your specific needs while ensuring search engine visibility. Let's dive in!
Hotel management solutions provide a centralized platform for hoteliers to manage various operations, from booking and billing to check-in and check-out.
With the help of hotel management software, inventory management, housekeeping, and maintenance can be automated, improving efficiency and reliability.
Furthermore, PMS offers detailed analytics and reporting capabilities, providing valuable insights into occupancy rates, revenue per available room, and customer satisfaction.
This data empowers hoteliers to make informed decisions regarding pricing, marketing strategies, and other aspects of hotel management.
Revolutionizing hotel operations: Understanding hotel management software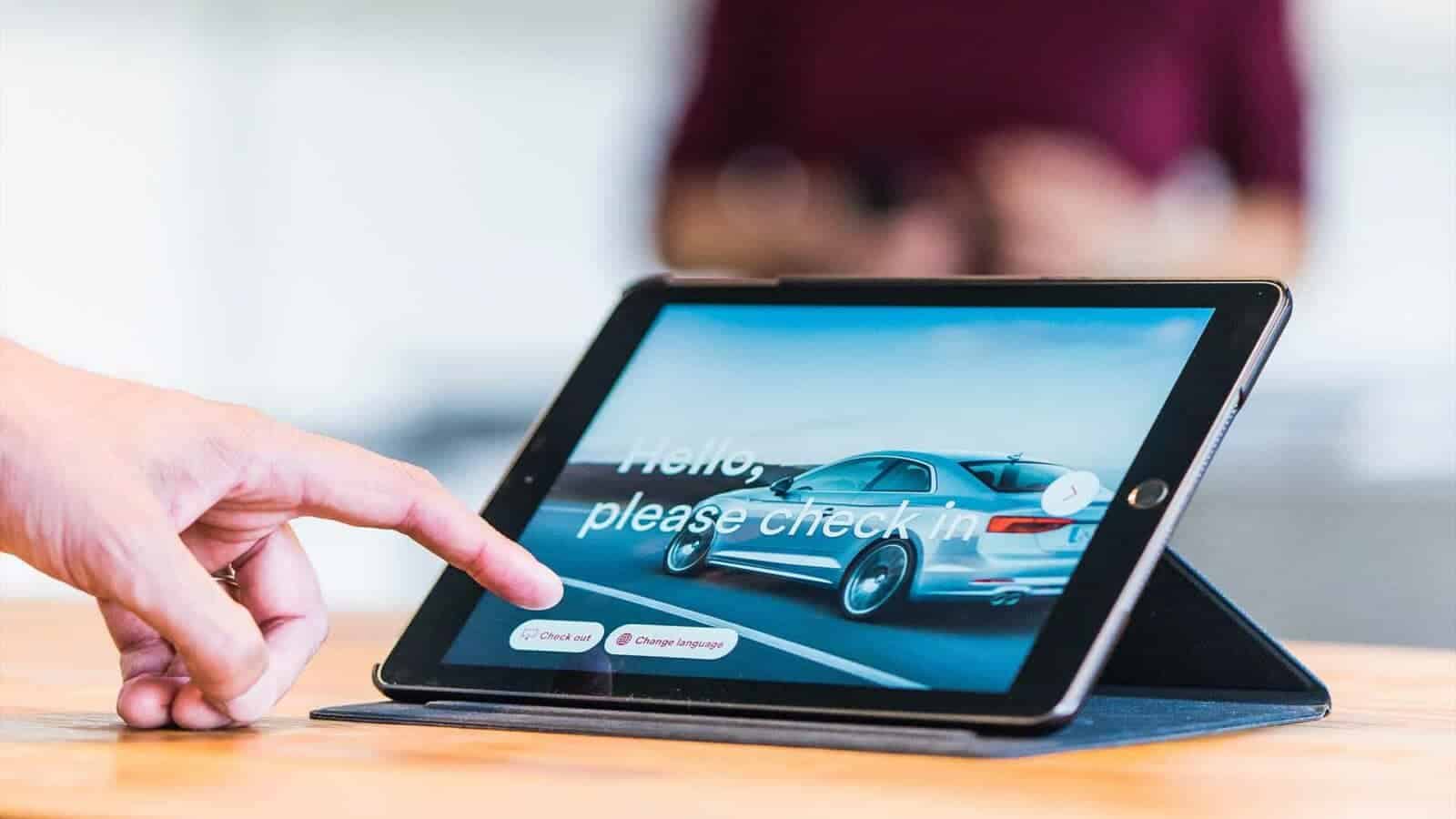 PMS is a game-changer for simplifying operations and running a successful business. It facilitates room reservations, inventory management, and prompt responses to guest requests.
Utilizing hotel property management software can save time, minimize costly errors, and enhance the overall guest experience.
Additionally, PMS streamlines administrative tasks for managers, enabling them to handle both short- and long-term bookings efficiently. This includes managing reservations, front desk operations, inventory, and housekeeping.
Investing in PMS development is worth consideration if you aim to elevate your hotel business. Next, let's delve into the market statistics of PMS development. HMS Development: Market Statistics.
Research indicates that leveraging modern management technology solutions, such as HMS, offers several notable benefits, including:
A 135% increase in revenue.
A 71% decrease in customer complaints.
A 19% improvement in client service ratings (Source)
HMS provides comprehensive reports and analytics that offer managers valuable insights into their industry and improve hotel operations. By making data-driven decisions, managers can optimize processes to maximize productivity and profitability.
In conclusion, PMS is invaluable for simplifying operations, enhancing customer experiences, and driving revenue growth. You can stay ahead in a competitive market by developing a customized software solution tailored to your hotel's requirements.
Take advantage of the market statistics and invest in HMS development to propel your business to tremendous success.
Why invest in hotel property management software development?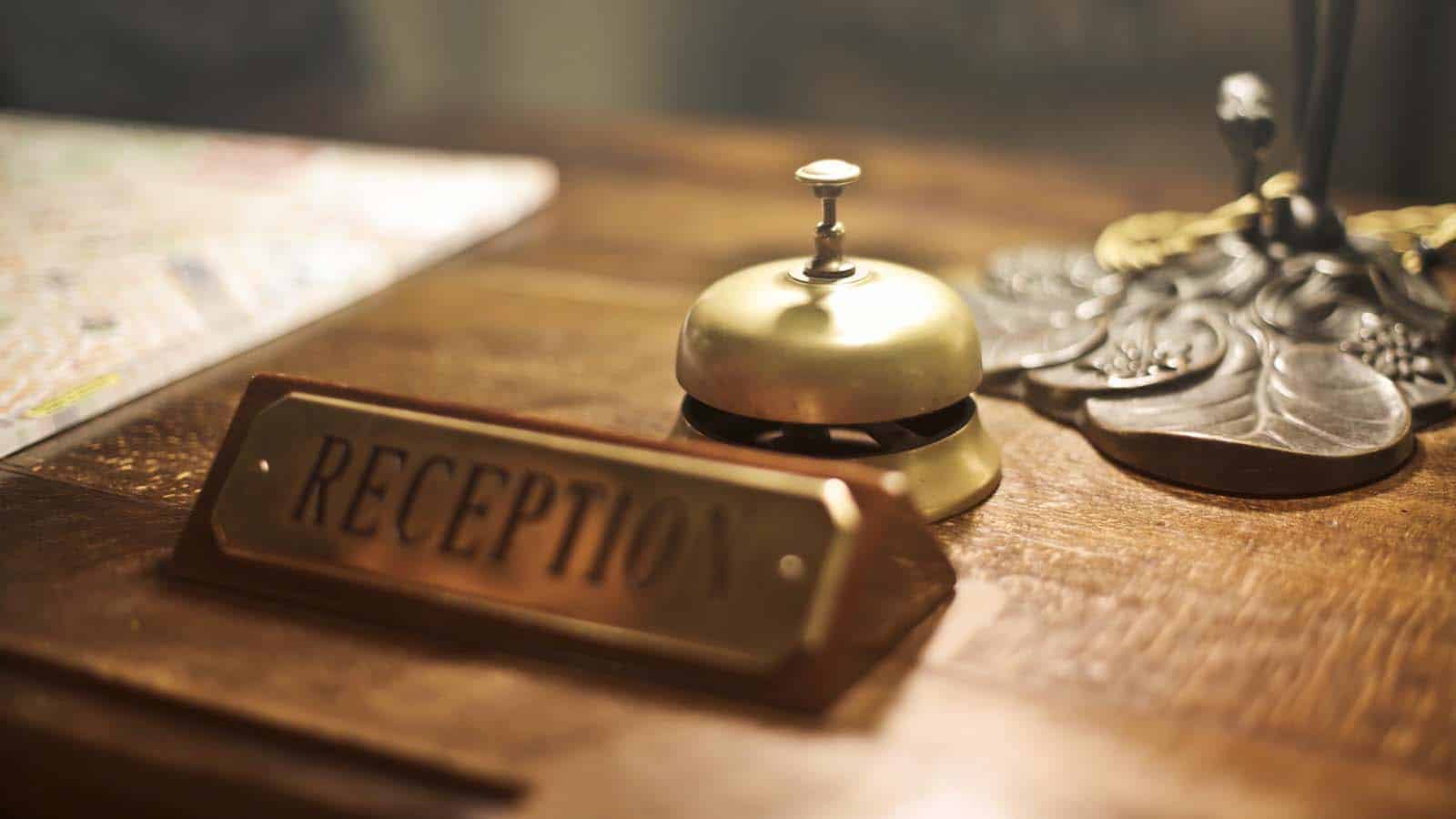 Effective hotel management involves various aspects, and investing in HSM can bring numerous benefits. Let's explore some of the advantages that come with creating PMS.
Better control over inventory
Inventory management is crucial in the hotel industry. To ensure a comfortable stay for your guests, it's essential to have a well-managed inventory system.
Hotel software allows you to efficiently manage your supplies by providing real-time information on inventory levels. You can also use the software to place orders, ensuring you have everything you need.
Enhanced guest experience
Investing in hotel management software development can significantly improve the guest experience. With the software, you can send pre-arrival messages to guests, providing them with all the necessary information for their stay.
Additionally, the software helps handle customer feedback and promptly address grievances, increasing customer satisfaction.
Accessibility on the go
Cloud-based PMS offers the advantage of remote administration and operational task management.
Unlike older systems with limited access, cloud-based solutions allow you to perform tasks such as reservations, check-ins, report generation, and check-outs from anywhere.
This flexibility ensures efficient management of all your operations, whether you're at the hotel or not. Furthermore, the software lets you simultaneously manage reservations for chain properties and individual hotels.
Reduction of repetitive tasks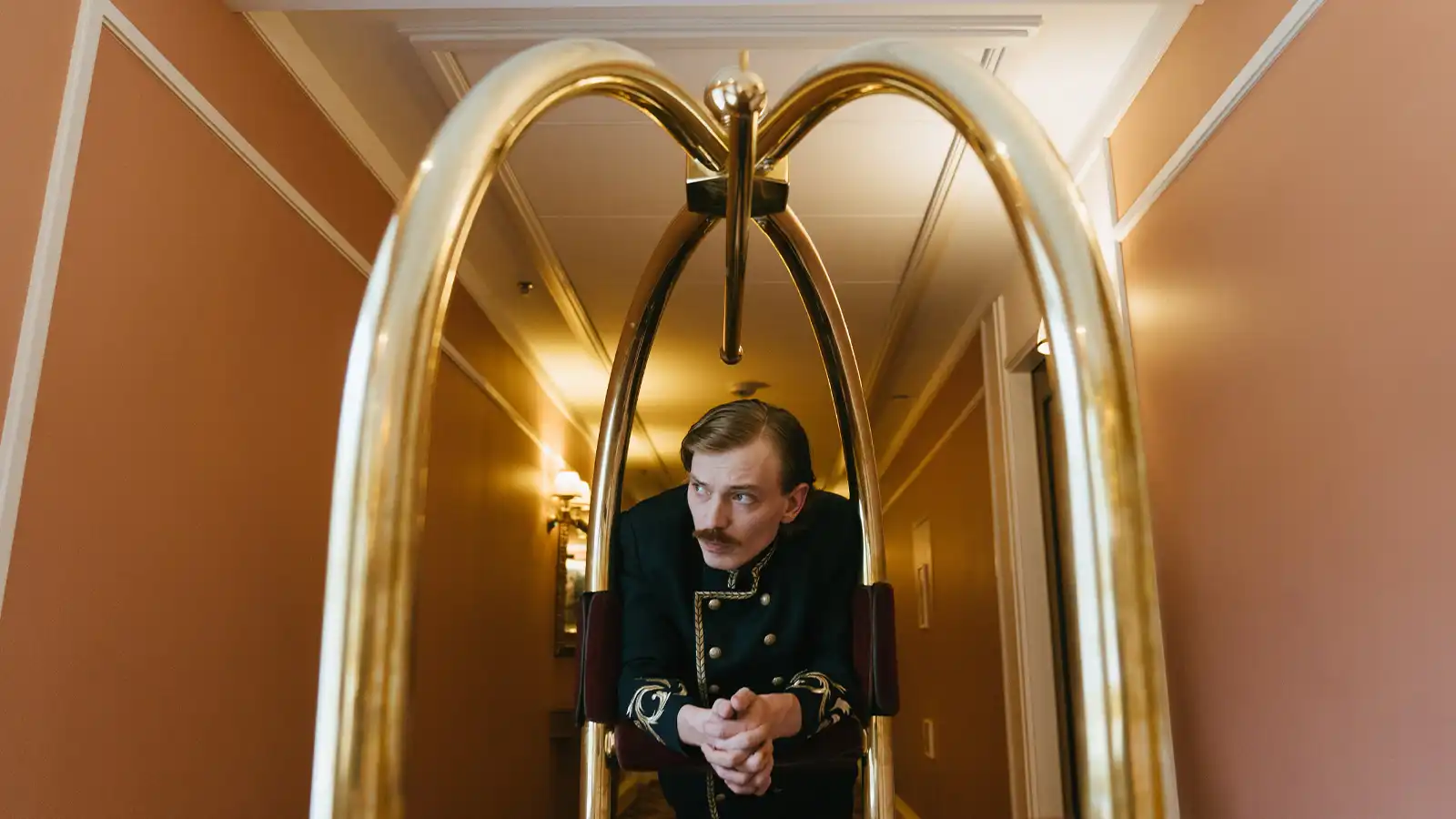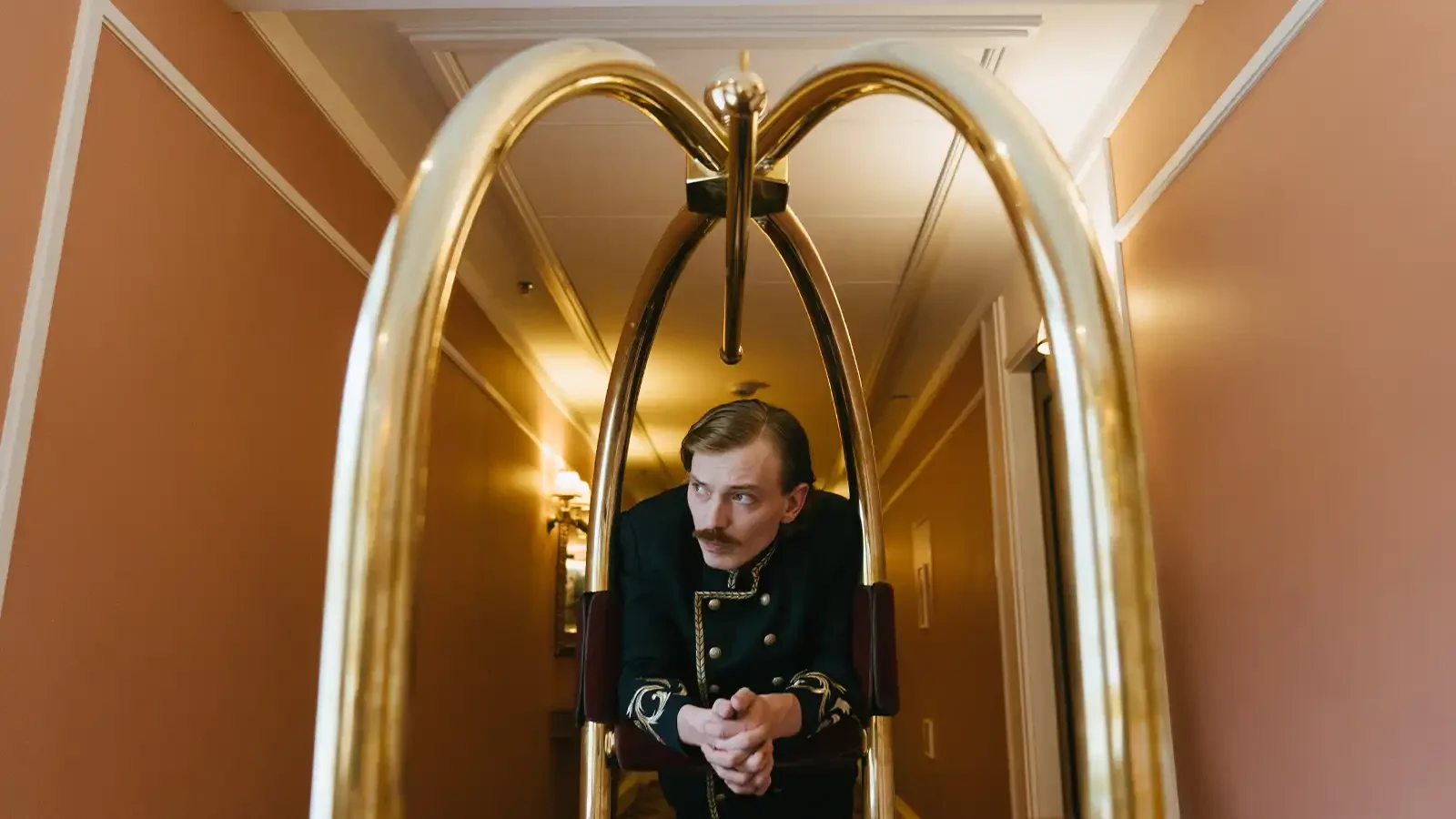 Bespoke PMS allows for more efficient business operations.
Administrative tasks like scheduling, maintaining spreadsheets and paper forms, housekeeping, and booking procedures can all be automated by automating various processes and integrating them into a single solution.
This reduces the workload on staff, increases efficiency, and improves overall productivity.
Streamlined operations
One of the significant advantages of HMS is its ability to streamline operations and automate repetitive tasks. For example, automating check-in and check-out processes reduces errors and saves time.
This frees your staff to focus on more critical tasks, such as exceptional customer service.
Customized services
Building brand loyalty is vital for successful hotel management, and custom hotel property management software development helps achieve precisely that.
By leveraging the software's capabilities, you can send personalized welcome messages, offer exclusive deals, provide detailed maps with relevant locations, create loyalty programs, and analyze customer behavior based on seasonality.
This level of customization enhances the guest experience and fosters brand loyalty.
Enhanced marketing
Effective marketing is crucial for every business, including the hotel industry. Custom PMS streamlines your sales and marketing efforts by providing various tools to track and evaluate marketing campaigns.
By maximizing your return on investment and making informed decisions about your marketing strategy, you can attract new guests and retain existing customers.
Improved communication
Efficient communication is essential in the hospitality industry. HMS facilitates effective communication between staff and guests.
Staff members receive notifications and alerts about check-ins, check-outs, and other significant events, ensuring seamless communication and smoother operations.
Enhanced revenue management
To maximize revenue, controlling price regulations is vital. PMS provides real-time information on occupancy rates, room pricing, and other crucial parameters, enabling effective revenue management.
Top must-have features for hotel management software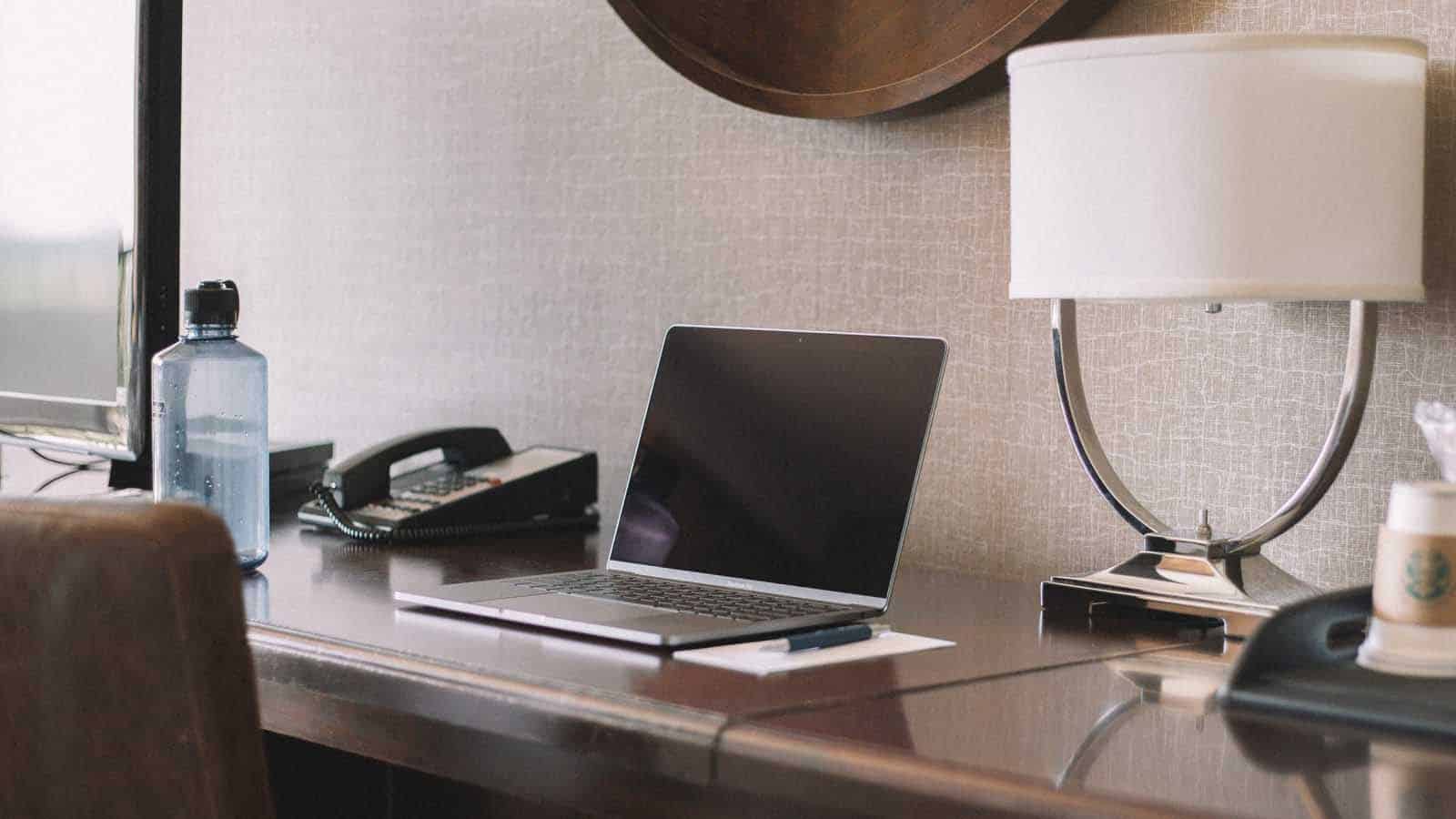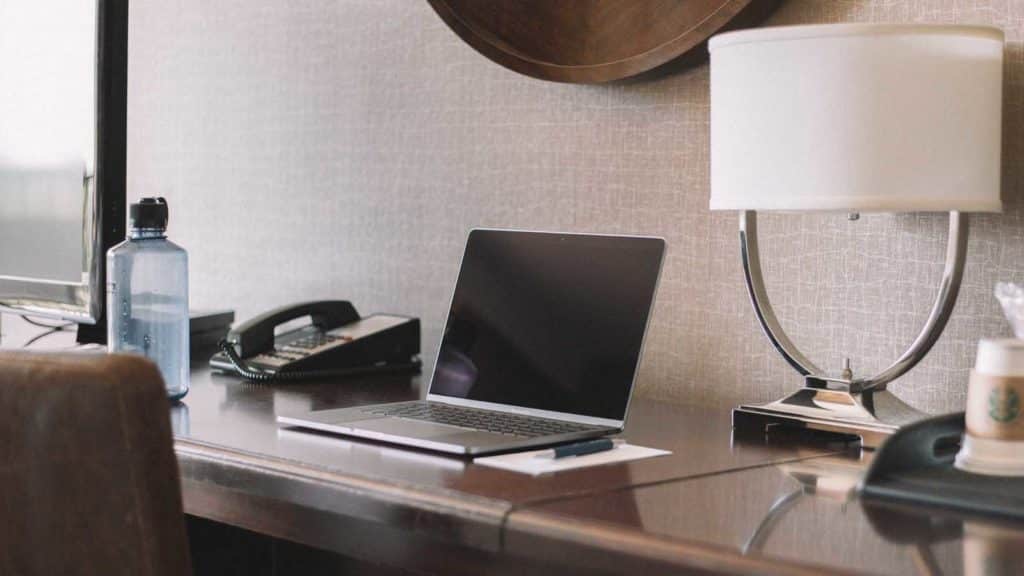 When developing HMS, there are several must-have features to consider:
Reservation: Allows visitors to view and manage their bookings, room types, and guest information.
Housekeeping: Facilitates communication between the front desk and housekeeping staff, enabling efficient room management.
Mobile compatibility: Ensures accessibility and control of hotel operations from anywhere via mobile devices.
Database management: Enables easy tracking of booking history and efficient data management.
Predictive maintenance: Monitors equipment and identifies maintenance issues before they become costly problems.
Dynamic pricing: Adjusts room rates in real-time based on demand, seasonality, and other factors.
VR tours: Offers virtual reality tours to showcase hotel facilities and enhance booking conversions.
Smart energy management: Monitors and regulates energy usage in the hotel for cost and environmental efficiency.
Invoicing and billing: Manages guest orders, expenditures, and billing across different departments.
Integration: Seamlessly integrates with other systems, such as inventory control, housekeeping scheduling, and CRM software.
Tasks delivery: Facilitates efficient communication and task monitoring for staff members.
By considering these features during hotel management software development, you can create a comprehensive solution that meets the specific needs of your hotel business.
Invest in custom enterprise software development today to take your hotel to the next level.
Conclusion
In today's competitive hospitality industry, maintaining a profitable hotel business requires effective management of daily operations.
Hotel property management software provides a solution to streamline processes, reduce costs, and enhance the guest experience.
By investing in custom software development, hoteliers can gain better control over inventory, improve guest satisfaction, and ensure accessibility to crucial information from anywhere.
Hotel management software automates repetitive tasks, allowing staff to focus on delivering exceptional customer service. It also enables personalized services, increasing brand loyalty and enhancing marketing efforts.
The software's comprehensive features, including real-time analytics and reporting, empower managers to make data-driven decisions that optimize revenue management.
Investing in custom enterprise software development is a strategic move for hoteliers looking to stay ahead.
By leveraging technology and creating a unique software solution tailored to their needs, hotels can streamline operations, maximize revenue, and deliver exceptional guest experiences.
Take your hotel business to the next level with management software development and unlock its full potential in today's competitive market.
Have any thoughts on this? Drop us a line below in the comments, or carry the discussion to our Twitter or Facebook.
Editors' Recommendations:
Disclosure: This is a sponsored post. However, our opinions, reviews, and other editorial content are not influenced by the sponsorship and remain objective.
Follow us on Flipboard, Google News, or Apple News