A list of some of the best games at PAX East 2017
Wondering which games are being showcased in PAX East this year? Here's the complete list below.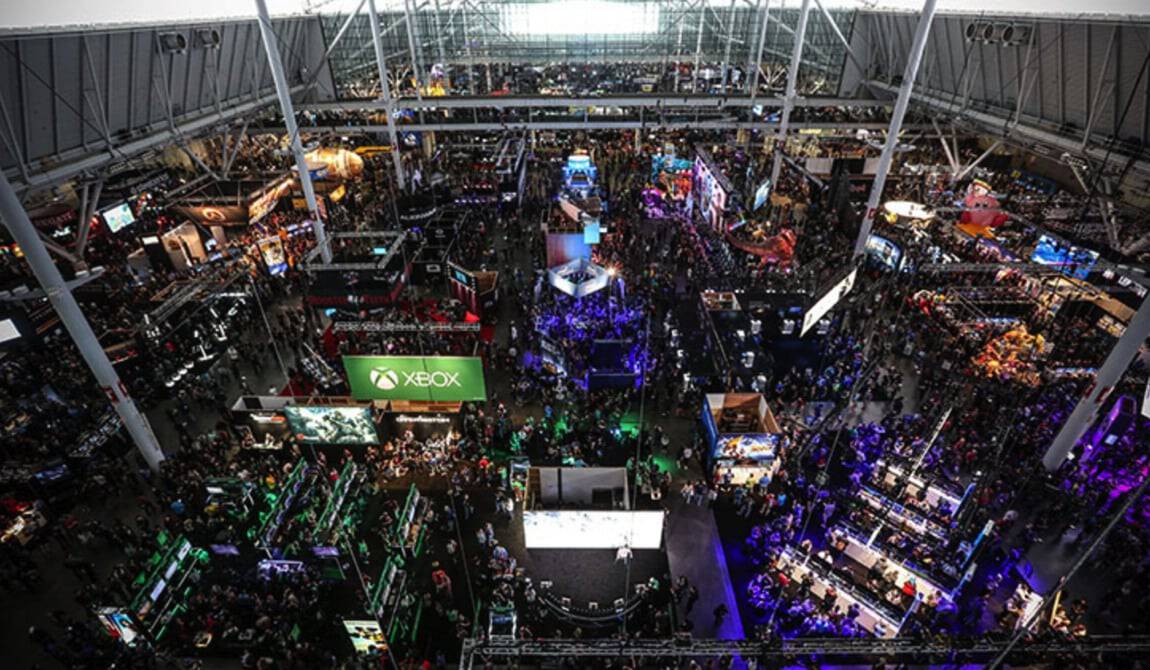 2016's PAX East was huge, one of the biggest when it comes to attendance numbers. And judging from last year, this year's event is set to be the biggest yet.
The event's organizers recently revealed the show floor plan where it lists all the publishers showcasing their work. Some of them include the Nintendo, Sony, Bethesda, Square Enix, and many smaller companies.
We were able to get our hands on all the games that were being showcased and dropped them into a list below. If you're at PAX East this year, be sure to check out some of the games below in your travels across the show floor.
Here's the complete list:
Bethesda
Quake Champions
The Elder Scrolls: Legends
The Elder Scrolls Online: Morrowind
BioWare
Blizzard Entertainment
Diablo 3: Reaper of Souls
CD Project Red
Gwent: The Witcher Card Game
Gearbox
Borderlands 3 (Rumored)
Bulletstorm: Full Clip Edition
Indie Showcase
A Normal Lost Phone
Agent A: A Puzzle In Disguise
Arena Gods
Asura
Away
Blasters of the Universe
Buck
Bulb Boy
Cranga!: Harbor Frenzy
Crossing Souls
Date or Die
Dead Cells
Death Squared
Decay of Logos
Detention
Earthlock: Festival of Magic
Elsinore
Enlightenment
For the Kind
Galaxy of Pen and Paper
Gnog
Graceful Explosion Machine
Hand of Fate 2
I Expect You To Die
Iconoclasts
Inversus
Kismet
Klang
Ladykiller in a Bind
Lobotomy Corporation
Madness
Mare
Masquerada: Songs and Shadows
Mothergunship
Nidhogg 2
Night In The Woods
Northgard
Obduction
Open Sorcery
Overland
Pathologic
Project Highrise
Redout
Refactor
She Remembered Caterpillars
Shio
Songbringer
Spirit Parade
Split Bullet
Sundered
Super Cloudbuilt
Super Rude Bear Rusurrection
Tavern Guardians
The American Dream
The Gardens Between
The Metronomicon
Thumper
Tooth and Tail
Ultimate Chicken Horse
West of Loathing
Wulverblade
YamaYama
NCSoft
Blade & Soul
Master X Master
Nintendo
Mario Kart 8 Deluxe
Sony
Boundless
Cosmic Star Heroine
Crash Bandicoot N. Sane Trilogy
Cryptark
Dino Frontier
Disc Jam
Eitr
Everything
Farpoint
Full Throttle Remastered
Gang Beasts
Gnog
GT Sport
Loot Rascals
MLB The Show 17
Nex Machina
Nidhogg 2
Pox Nora
Psychonauts in the Rhombus of Ruin
Rain World
Rime
Sundered
Tooth & Tail
What Remains of Edith Finch
Windjammers
Yonder: The Cloud Catcher Chronicles
Square Enix
Deus Ex: Mankind Divided – A Criminal Past DLC
Dragon Quest Heroes II
Final Fantasy: Brave Exvius
Final Fantasy XII: The Zodiac Age
Final Fantasy XIV: Heavensward
Final Fantasy XV – Episode Gladiolus DLC
Flame x Blaze
I Am Setsuna
Kingdom Hearts HD 1.5 + 2.5 Remix
Kingdom Hearts HD 2.8: Final Chapter Prologue
Kingdom Hearts: Unchained X
NieR: Automata
Ride 2
The Behemoth
Pit People
THQ Nordic
Battle Chasers: Nightwar
de Blob
ELEX
Lock's Quest
Sine Mora EX
SpellForce 3
This Is The Police
Telltale Games
Marvel's Guardians of the Galaxy: The Telltale Series