Save 30% on this highly-rated BlitzWolf soundbar on Amazon
Tired of your boring TV speakers? Level up with this BlitzWolf soundbar.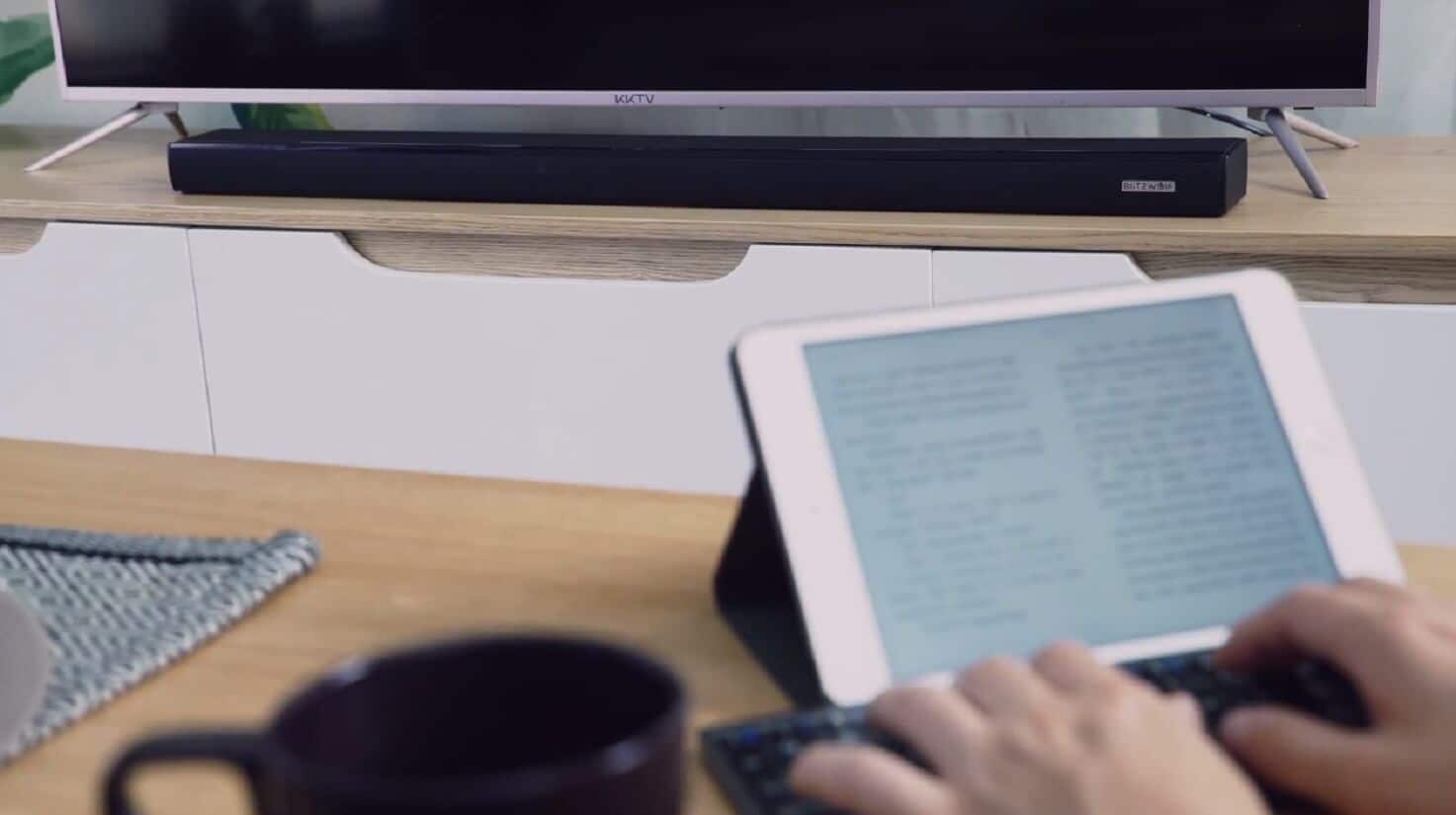 Summer is here and that means live sports, blockbuster movies and live music. It also means near-record heatwaves, so if you want all of those things with the comfort of your home A/C unit you'd be well served by getting a soundbar to replace your lackluster TV speakers. Let's face it, most TVs come with 'just-enough' in the speaker department and with flatscreens everywhere there's no room for manufacturers to add quality sound without expensive components.
And that's why there are soundbars.
This soundbar from BlitzWolf is packed with six speakers to fill your room with the chanting of the crowd during the World Cup, reverberating explosions of Bond movies you've rewatched nineteen times, and while watching those music festivals without dealing with pesky heatstroke or mud.
With HDMI, 3.5mm, coax, optical and Bluetooth connectivity, it will mesh with any of your media playing equipment, and it's also smart enough to turn itself on and off when you press power on your TV.
If this sounds good to you, head on over to Amazon where you can save 30% on the BlitzWolf soundbar with promo code 303NVBPH.
The discount is valid until 08/03/2018 11:59 PM PDT or while supplies last.
Looking for speaker and headphone reviews? Check these out:
Follow us on Flipboard, Google News, or Apple News