Brand Influencers birth brand babies for Instagram immortality
My baby shits brands.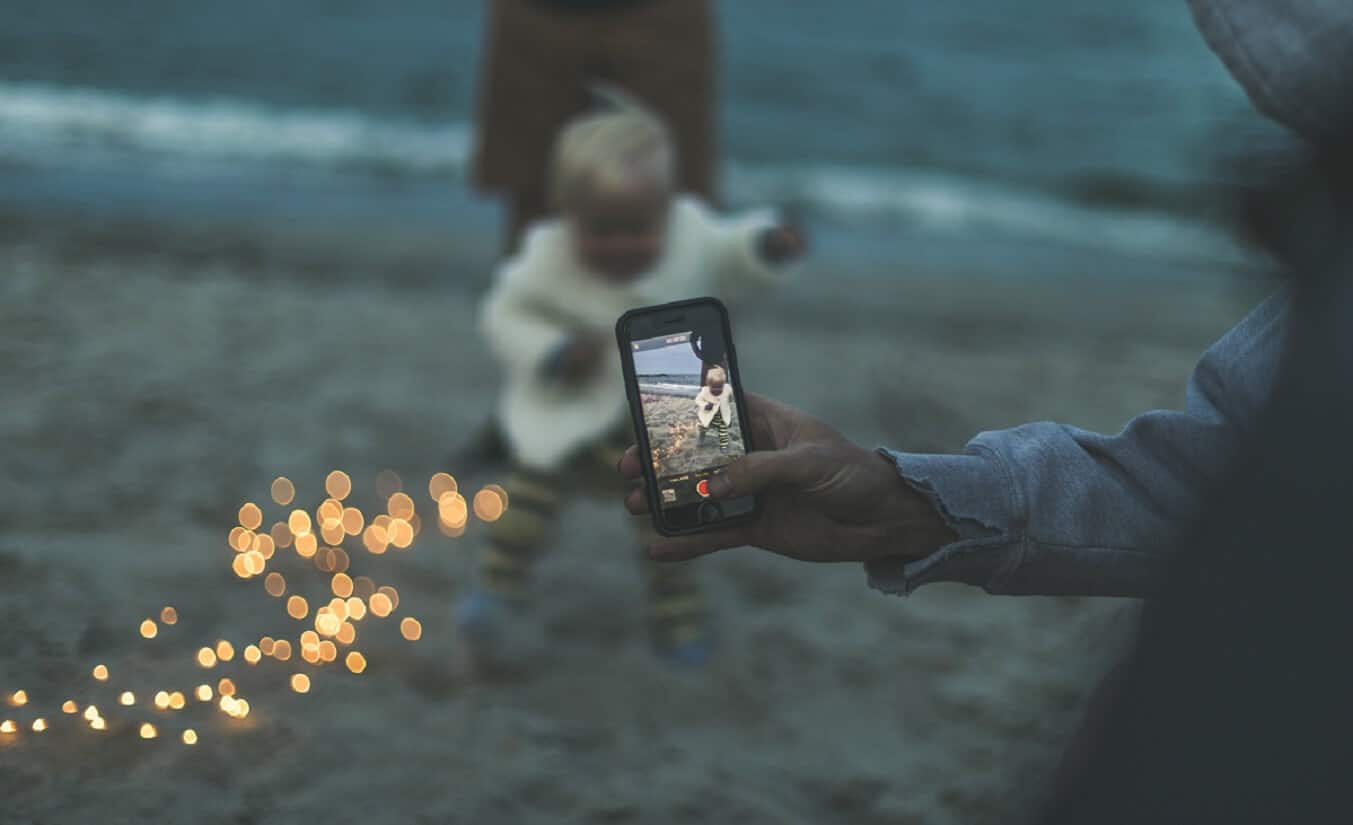 From the diary of an Instagram influencer's baby:
Today I caught a glimpse of my mother. I'm not entirely sure what she looks like, but I'm quite familiar with the rear-facing camera side of her iPhone X. Apparently she's an influencer, whatever that is. I'm often forced to hold things I'm not familiar with and asked to sit still, make faces and be adorable. I'm not a dog. My first word was 'brands' and both my parents cried. I know what a 'strategic influencer ad model' is, but I can't count past three. What comes after three? Is there more? How many fingers do I have? I can't tell. They are too busy holding this hipster belt buckle as if I know what it's for. Eating? The camera shutter clicks, and this thing tastes terrible.
Influencers, if you haven't noticed already, are the human fuel that keeps brands chugging away on platforms like Instagram and well, Instagram. While Snapchat is still struggling to find its footing in the brand influencer space, it's clear at this point that brands have found the Instagram model to be quite successful. Of course, there is a diversity problem as we've been inundated with rich, mostly white influencers trying to sell us things. Regardless, influencers are a successful investment for brands, but not an infinite resource — or are they?
As Racked reports this morning in an exhaustively researched piece on influencers, the next iteration of brand influencers isn't necessarily a new breed of influencer, it's the babies of the influencers themselves.
Coined "spawn con", the article expands into the legalities of using babies and toddlers as brand advertisements, pointing out that the spawn of influencers seems to be just as beneficial for brands as the influencers themselves. Especially in the direct-to-consumer brand model, which basically exists only on platforms like Instagram. Cute kids, as traditional brands like Old Navy are acutely aware, sell things.
It's one thing to litter your personal Facebook page with pictures of your kids, robbing them of the privacy and freedom of youth, but it's another to use them to sell something. While there is an argument for kids being used in traditional advertising, there is something so nontraditional about social media advertising that at some point it just seems like overkill.
Influencer parents are creating a curated and manicured life for their children that doesn't cohesively bond with the reality of the world around them. These children are born into, then led through, a world in which choice and free will are replaced by brand marketing and ad-driven clicks.
Children have become part of influencers' personal brands. While you might scoff at such a possibility (and the fact that some influencers are literally having babies so that they can carry on their personal branding to the next generation), you do the same fucking thing on your Facebook page.
Where once sharing pictures of your kids was a cute thing you did on Facebook for the sake of family, you now post videos and pictures that are staged, for the sake of likes and attention. If you've ever posted a video of your kid doing something borderline dangerous or hilarious, instead of living in the moment with them, then you are just as terrible as the influencers saying things like this:
Kids grow up and become less relevant. The sweet spot is between 2 and 4, [after which] they're not that cute.
That gem comes courtesy of some rando trash social media star who was quoted in a New York Times article about toddlers being the next frontier of viral videos. That's right everyone, your kids are no longer just a way to further your idiotic bloodline that should have ended with the lunkhead that is your father, but they are money to be made.
Those little gross bags of flesh that take around 18-30 years to actually contribute to society finally have a purpose besides missing the toilet with their excretions. They are brand marketable tiny wide-eyed doofuses unwittingly being used to sell things. And do you think those ad fees are going into their college funds? Hell no. Those fees are being used to pay off the massive student debt that is crushing millennials.
Look, I don't know where this is going. It seems that there is nothing we won't do for our kids to become social media stars and make us rich. Influencers are taking the natural progression of aging and stepping out of the camera frame in lieu of the younger versions of themselves that are more pliable, more trusting and work for literal crackers. The societal and moral issues that stem from these children being used as adorable advertisements for brands will take years to come to fruition for dissemination. Until that point, smile kid, you belong to the brands now.
How do you feel about children being used in this new world of social influence advertising? Let us know your thoughts below.
For more tech news and opinions, see:
Follow us on Flipboard, Google News, or Apple News