Microsoft wants to sell movies and TV shows on your mobile device
Microsoft wants to expand its Movies & TV platform beyond Windows.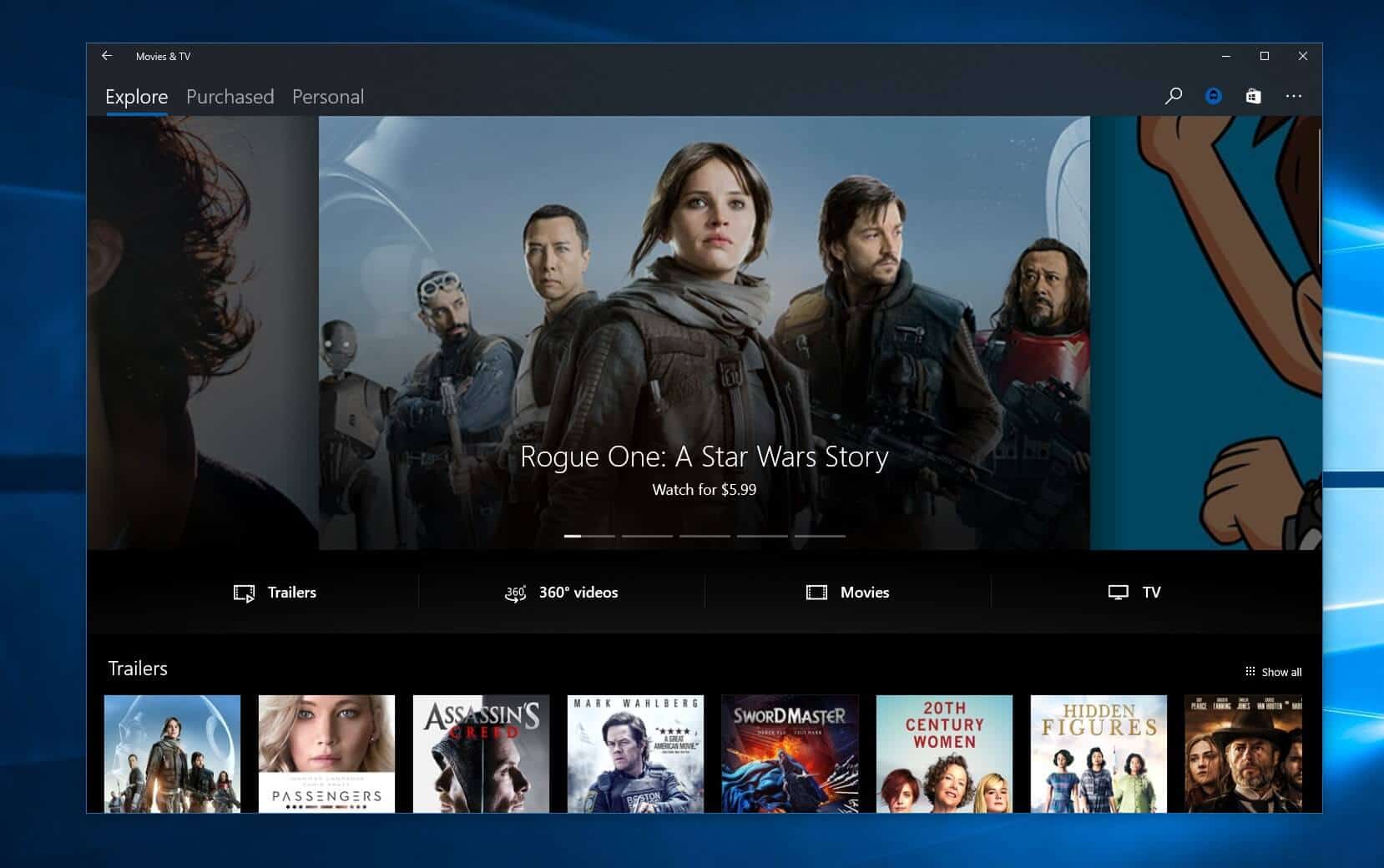 If you're on Android, the odds are relatively high that you purchase movies and television shows on Google Play. The same goes for iTunes on iOS devices. Sure, there are other places to buy content, but most folks stick to what they know. Enter Microsoft, which also wants to see content on your mobile device.
According to Windows Central, Microsoft wants to expand its Movies & TV platform beyond just Windows. In doing so, it would compete with Google Play and iTunes.
My sources suggest Microsoft is building these apps to give consumers more of a reason to buy content in the Microsoft Store. While most people have moved over to streaming content via services like Netflix, there is still a whole lot of content that isn't immediately, or ever, available to stream. Lots of people buy digital movies and TV content, and Microsoft has a huge store that a lot of people seemingly ignore or don't know about because there is no mobile companion app for their phone.
As part of the plan, Microsoft also plans to join the Movies Anywhere program, which replaced the similarly named Disney Movies Anywhere program in 2017. With Movies Anywhere, you can watch content purchased from various providers from one location.
For example, content purchased on iTunes and Google Play are both accessible through the Movies Anywhere app for iOS and Android.
If bringing Movies & TV to mobile helps lower the price of content across all services, Microsoft could be onto something here. Still, I have my doubts. Honestly, I can't see iPhone users suddenly ditch iTunes for a Microsoft product, especially if the prices are the same. Time will tell, of course. But first, you'll have to wait.
Windows Central doesn't expect Movies & TV to arrive on mobile anytime soon, explaining "the apps will show up when they're ready."
Would you buy video content from Microsoft on your iPhone or Android device or another mobile device? Let us know in the comments.
For more Microsoft and tech news, see:
Follow us on Flipboard, Google News, or Apple News