More details leak about Microsoft's Project Andromeda and dual-screen Surface devices
A tweet from Microsoft's Surface chief, Panos Panay, could be alluding to a foldable, dual-screen device.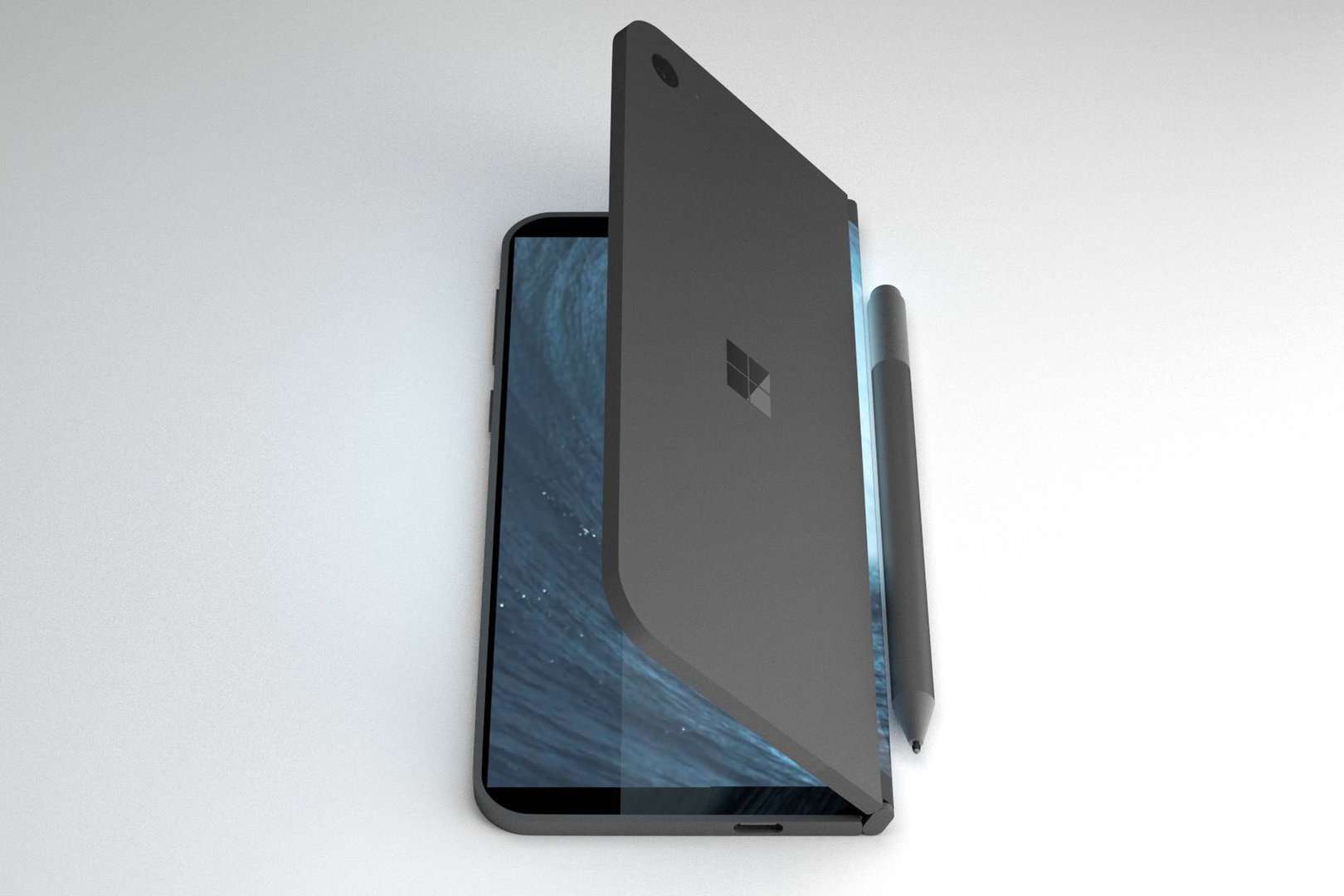 The Microsoft Surface lineup could soon include a pocketable dual-screen device. In doing so, the Windows maker could help blur the line between what's considered PC and mobile. Codenamed Project Andromeda, the project has been in development for at least two years with Microsoft collaborating with LG Display, according to The Verge.
Do you think they got the resemblance right?
Huge thanks to LG Display for the awesome caricature. #nailedit pic.twitter.com/vejlOIVuoK

— Panos Panay (@panos_panay) June 28, 2018
The tweet, with its dual panels and fold in the middle appear to allude to a dual-screen device.
Foldable displays, no matter the size, are coming. However, it's not yet clear which company will find its way to the finish line first. While Microsoft toys with Project Andromeda, Samsung is said to be working on its own foldable device, although not the one it originally planned.
The Verge explains:
Whichever company manages to bring a convincing dual-screen device to market first will need to avoid the mistakes of previous attempts. Sony's Tablet P tried to make dual screens work but was let down by unoptimized apps and giant bezels that ruined the experience. More recently, ZTE's Axion M has also given us an early look at the future of these dual-screen devices, but again the software and app support has been lacking.
This isn't the first time Microsoft has thought about releasing a folding, tablet-like device. Nearly a decade ago, the company was working on a device it called Courier. In development around the same time as Apple's iPad, the scrapped project served as a dual-screen digital journal which supported inking and touch.
Microsoft's Surface lineup now includes the all-new Surface Pro, Surface Laptop, Surface Book 2, and Surface Studio.
Do you hope Microsoft announces a pocketable dual-screen device? Let us know in the comments below.
See also: 
Follow us on Flipboard, Google News, or Apple News