Microsoft and Razer join forces to bring Chroma to the Xbox One
Will keyboard and mouse support ruin console gaming?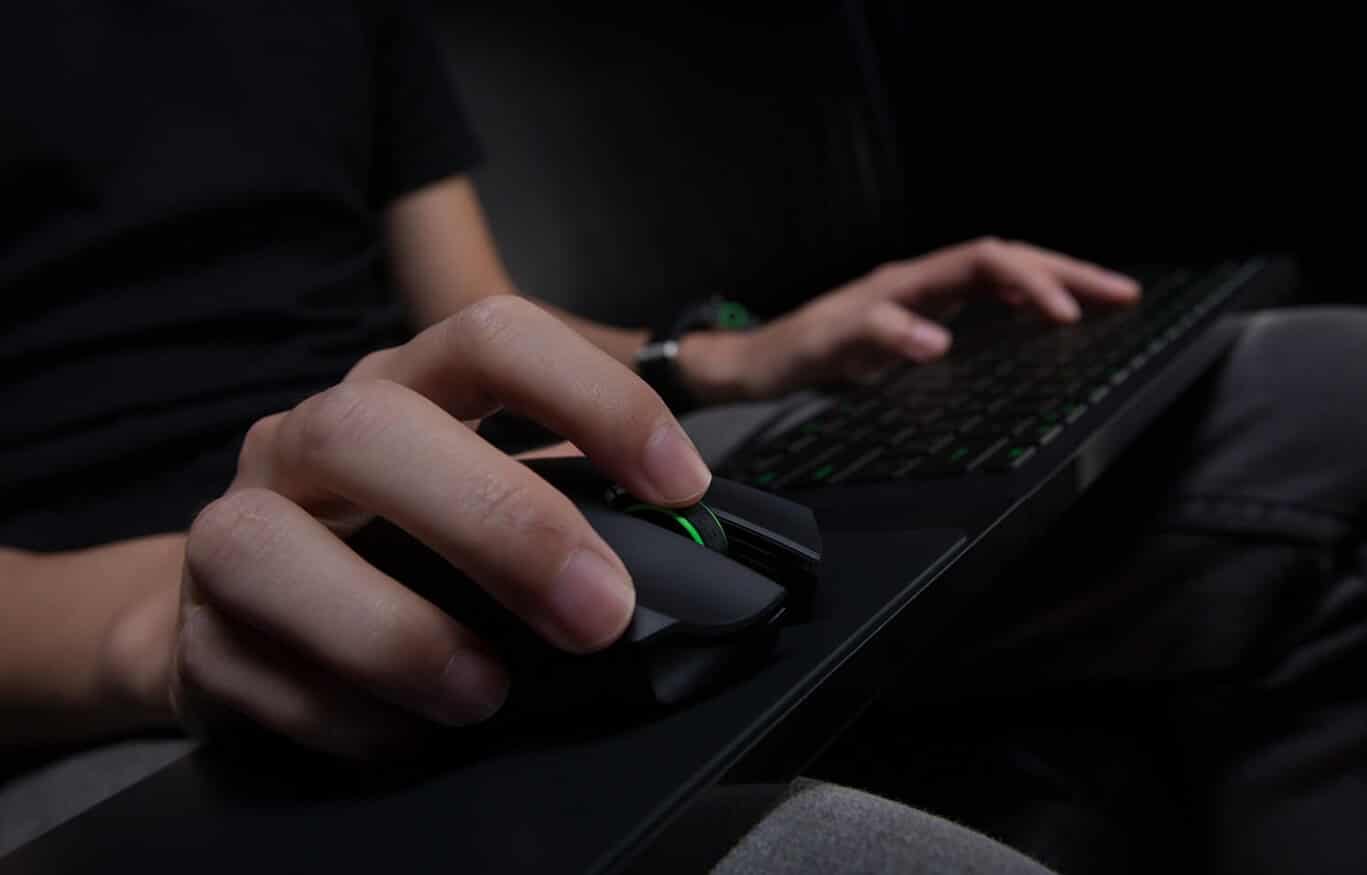 Microsoft has been teasing us since 2015 with keyboard and mouse support for the Xbox One. After all, it's just a reskinned Windows 10 box nowadays. That long wait seems to be finally over, with a partnership with Razer to enable its Chroma RGB Lighting support in Xbox games. Chroma allows players to customize their lighting on supported devices, and it can also give visual cues for things like cooldown resets, health, and other functions in supported games.
Windows Central reports that Microsoft started getting developers on board for the upcoming support earlier this year, and the partnership has since been confirmed by The Verge.
The Verge's sources are familiar with Microsoft's plans and told them that the plans for the partnership were presented at the annual Xfest event for developers earlier this year. Razer is planning on opening up their API to developers to bring Chroma lighting effects to games. The rollout for this functionality is tentatively scheduled for Microsoft's Fall Update for the Xbox.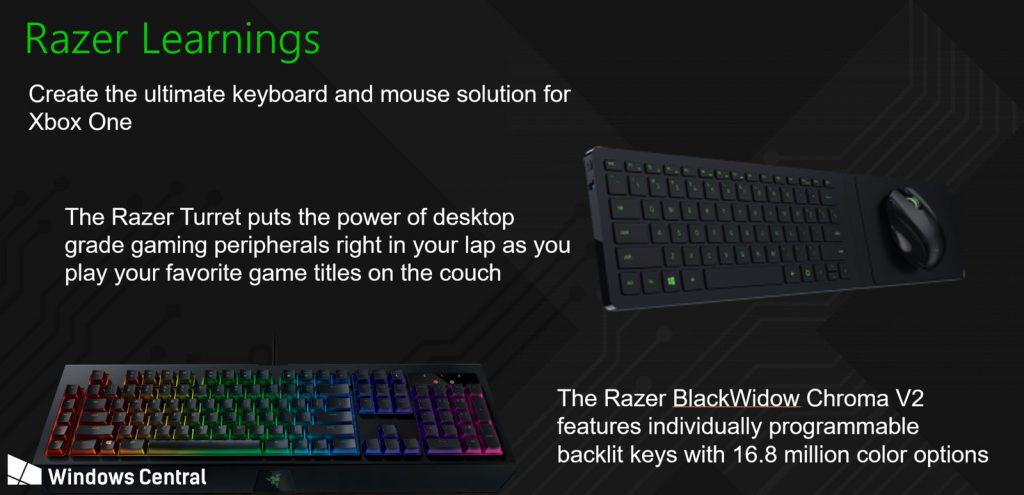 A lot has been said about keyboard and mouse usage on consoles and their potential to negatively impact multiplayer gaming for controller users. Microsoft will be allowing developers to detect which input devices are present on an Xbox One, and have left it up to the developers to balance the games accordingly.
We could conceivably see games matching keyboard/mouse users only with other similarly equipped players, and the same with controller players. Microsoft is providing a toolkit to ensure that balancing can be accomplished in a variety of ways.
There will be support for a wide variety of USB mice, including wireless dongles. Bluetooth and custom mouse drivers are on the roadmap but will not be supported initially. Microsoft is also creating new game APIs that will enable developers to detect and block accessories like the Xim that unfairly mimic controller behavior and allow keyboard/mouse usage with controller aim assistance.
It's worth noting that the presentation mentioned that the keyboard/mouse and Razer Chroma support were supposed to be in the April 2018 XDK update, so lets hope that it does arrive in the fall.
What do you think about mouse and keyboard support on console? Let us know in the comments.
For more gaming news, see:
Follow us on Flipboard, Google News, or Apple News