Hang out with your friends in the new Fortnite Playground mode
99% of the creations will be massive dongs.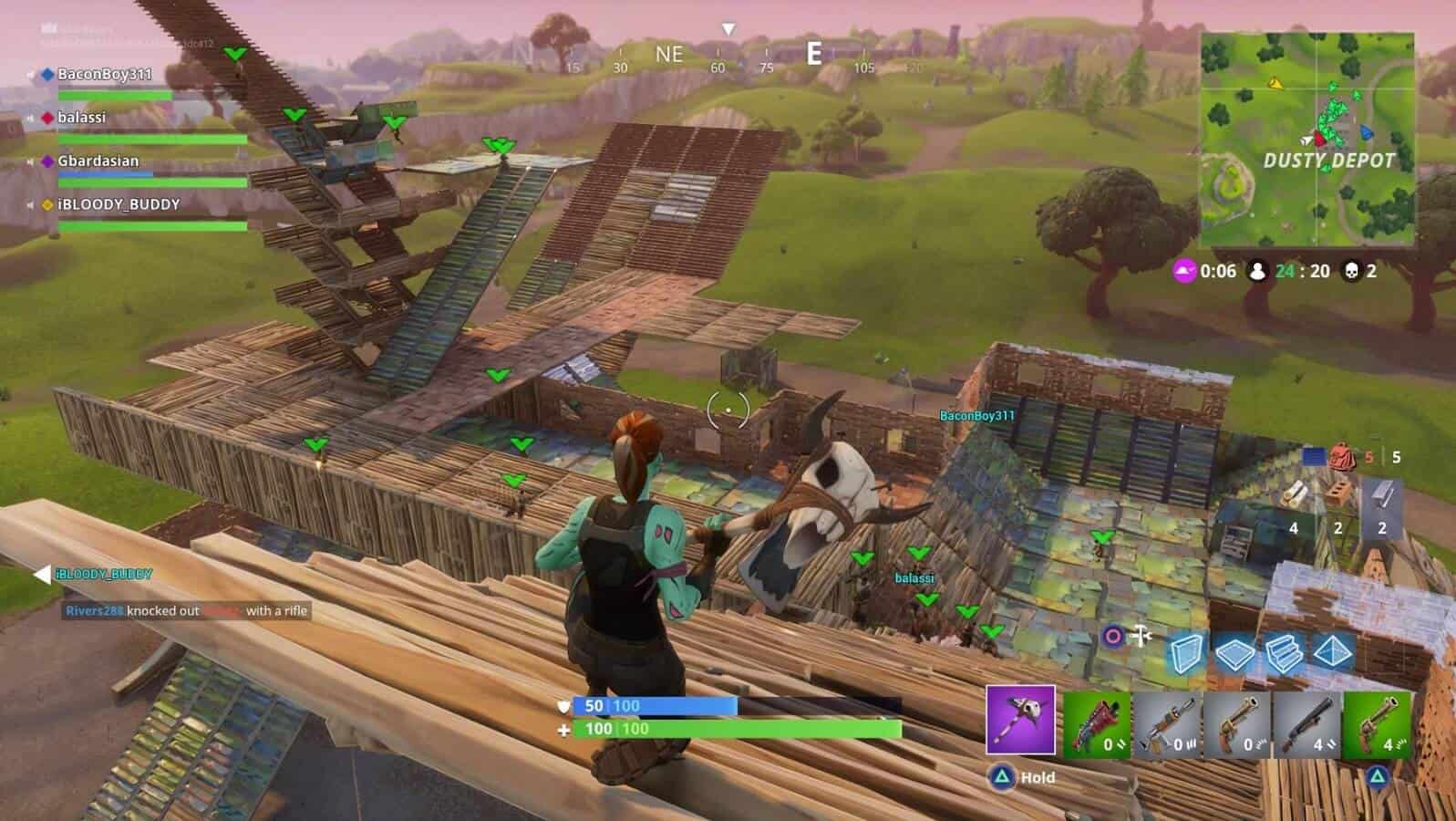 Fortnite continues to steamroll the battle royale competition thanks to their fun take on the genre, constant updates, and interesting additions the team at Epic is constantly pushing. With the game recently releasing on Switch, and Android on the way, almost anyone can pick up the title and start slaying.
For those not familiar, the map in Fortnite is the same every game – it is a huge island with many different cities, towns, and interesting areas to explore. The circle that forces players together slowly over time gives players the chance to see different parts of the map, but let's be honest, most of that time is spent avoiding getting shot, there isn't much time to take in the scenery – until now.
Fortnite is releasing a limited-time game mode called Playground which will allow one to four players the ability to have some fun on a private version of the island that normally holds 100 players. It basically gives you and your friends a chance to explore the island, make cool creations, and friendly-fire is turned on, giving you the opportunity to battle and build with your friends.
It also has instant respawns, so don't feel bad when you absolutely annihilate your good friend Kev. All drops (weapon and material) are ramped up for the mode, as well.
You can not complete any challenges in this mode.
With such an interesting build mechanic, having some sort of "free mode" for building and hanging out with your friends just makes sense, and it looks like Playground mode is a nice intro to that idea. Playground mode should be releasing today.
What do you think? Is Playground mode a good thing? Let us know your thoughts below.
For more gaming news, see:
Follow us on Flipboard, Google News, or Apple News