It's here, Fortnite is now available on Nintendo Switch
Sadly, there are no Nintendo exclusives.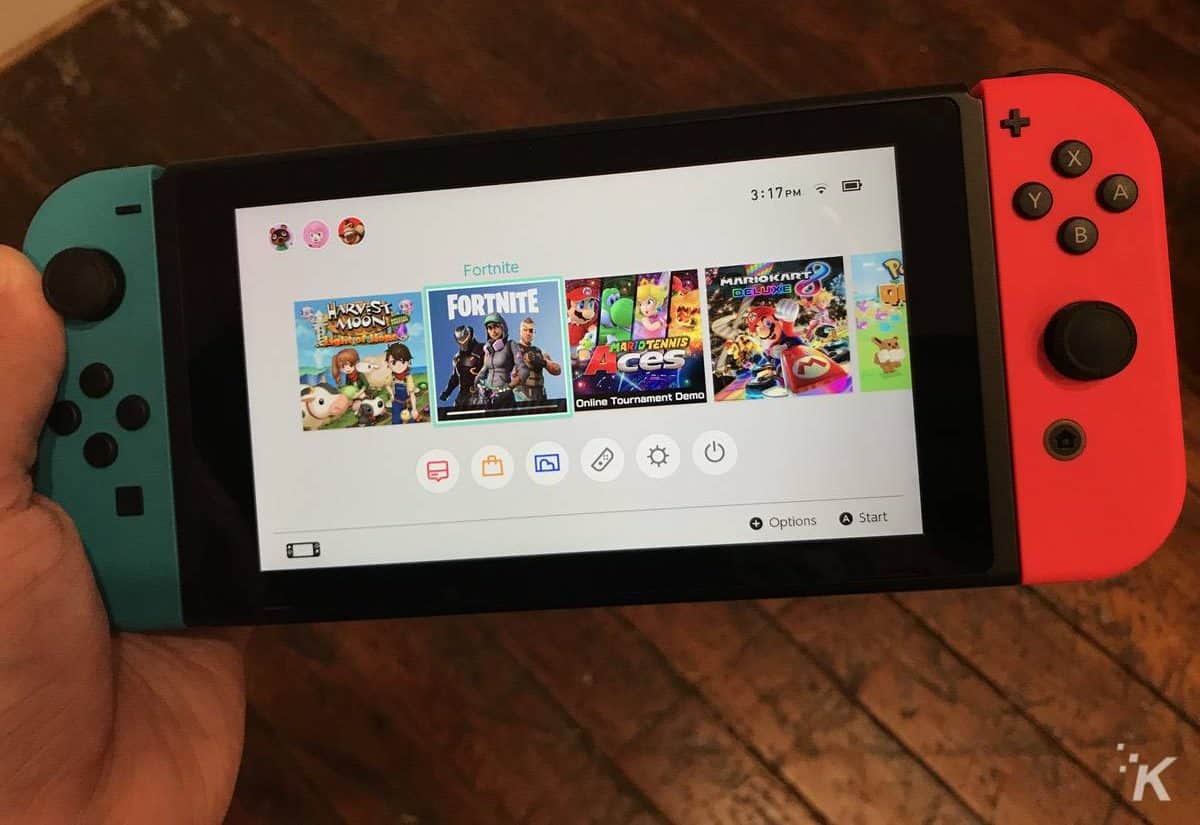 We were pretty sure it was coming, but gamers can now play the massively popular Fortnite battle royale game on their Nintendo Switch.
The free-to-play title can now be downloaded from the Nintendo Switch eShop, but there have been some reports that the wave of hungry gamers have caused some crashing to occur within the eShop. We were able to download without issue, but it's something to be aware of.
Fortnite on Switch now joins the PlayStation 4, Xbox One, PC, and iOS version (Android in the works) of the game in a 100-person battle royale clash to the finish. Cross-platform and cross progression works with all supporting systems, with only Sony not included. Just like there is no cross-play with Sony and Xbox, the same is true for Switch and PS4 gamers. If anything, not having cross progression is pretty ridiculous, as it is tied to your Epic Games account, and not your PlayStation account.
The Verge does note on some of the reasoning for this, stating,
If you're wondering why this is happening and what advantage it may provide Sony, it involves understanding how console exclusivity works. Basically, Sony sees its current lead in the console race as a competitive advantage to exploit, and any amount of leeway it sees as an existential threat to the PlayStation platform's dominance.
Fortnite continues to do everything right, with Android being the last big piece of the puzzle. Epic Games also manages to keep the sometimes monotonous nature of battle royale games fresh by continually adding new updates – recently, a vehicle-like shopping cart and a new thermal rifle. They also recently announced they will pump $100 million in prize money to Fortnite esports tournaments over the next year.
Do you play Fortnite? Do you plan on downloading it for your Switch? Let us know in the comments.
In other gaming news:
Follow us on Flipboard, Google News, or Apple News