Bykski announces real-time temperature monitors for custom watercooling loops
Will allow you to easily monitor your custom loops.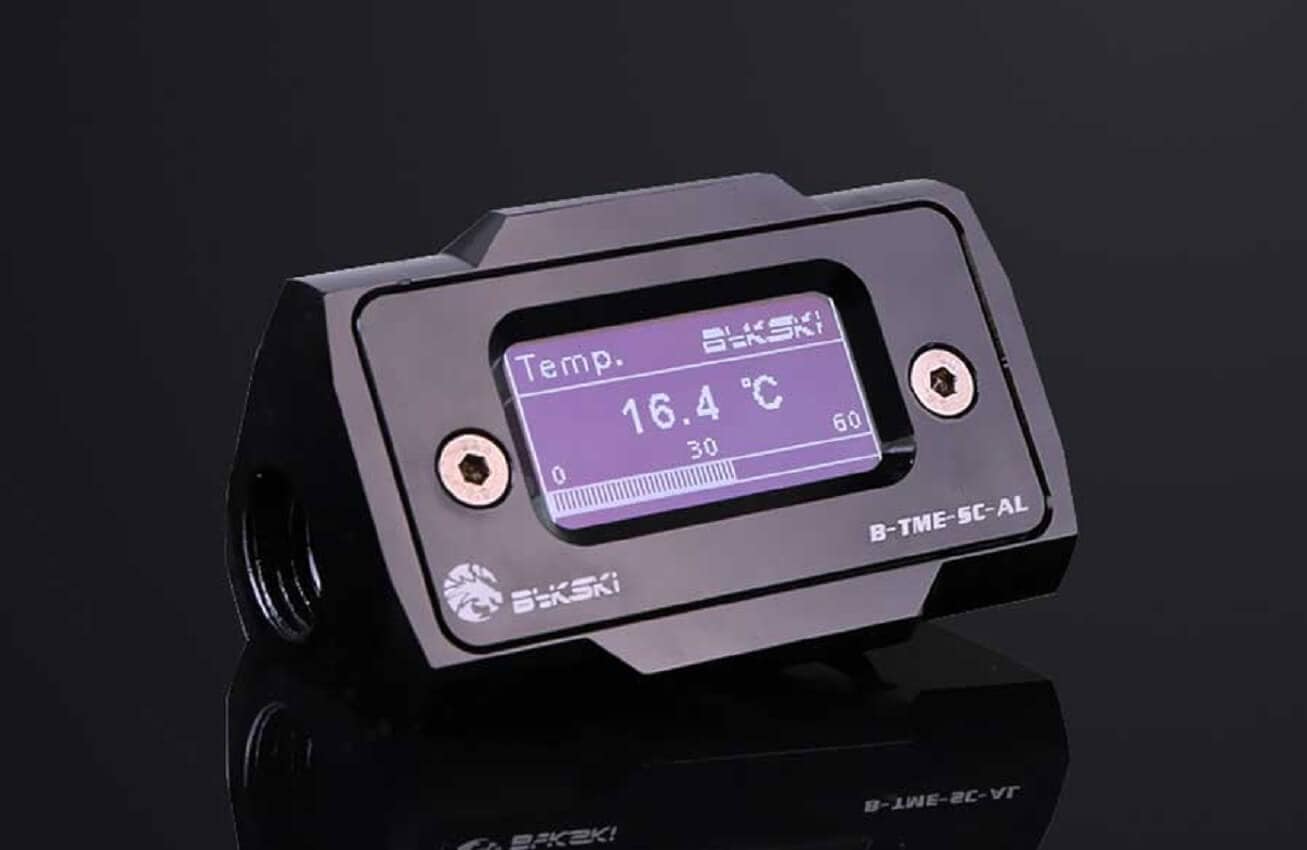 You might not have heard of Bykski, but they're a watercooling company on the up. From their start in 2008 selling on the Chinese marketplace TaoBao, they have earned OEM contracts for multiple companies, including Colorful and Thermaltake, and are now expanding globally. Operating under the slogan "Quality is our life, Time is our belief, Price is our competitive power," they now have a product catalog to rival any watercooling company on the market.
Bykski recently announced a pair of real-time temperature sensor monitors for custom watercooling loops featuring HD LCD displays. The Bykski B-TME-SE-AL and B-VGA-SC-AL both have G1/4 threads for compatibility with most watercooling fittings on the market. They enable you to instantly see the temperature of the fluid in your loop for real-time monitoring. Both sensors are machined out of high-grade aluminum.
The Bykski B-TME-SE-AL sensor is intended for use on your main loop tubing. It features an OLED display to show you real-time temperature information. An embedded thermistor reads the coolant temperature while it flows through and displays it on the OLED, either as a curve display or a progress bar.
The B-VGA-SC-AL sensor is designed to replace the terminal on your GPU block, and also has an embedded thermistor displaying on an OLED screen. Bykski's V-VGA-SC-AL is available in both black and grey colors. The combination of aluminum + acrylic is a good choice, as it will fit into the theme of most builds. All Bykski temperature monitors have a 3-year warranty.
Follow us on Flipboard, Google News, or Apple News