Casiris H6 4K Ultra short laser projector: Reimagine home entertainment
Bring cinema magic to your living room with the Casiris H6 4K UST tri-color laser projector.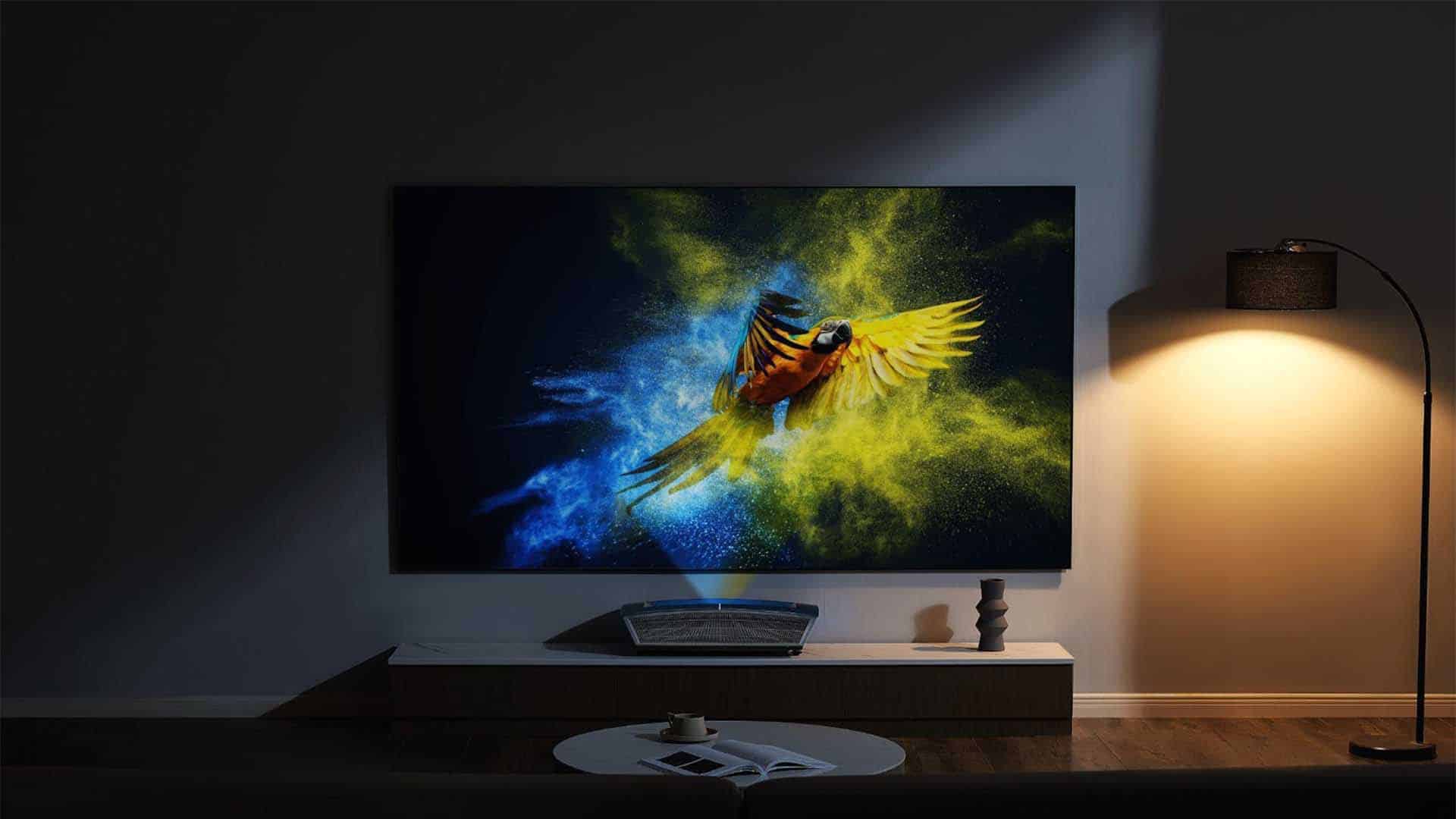 Unveil a new era of cinematic delight with the Casiris H6, a groundbreaking 4K ultra short throw laser projector that is poised to revolutionize the user's home entertainment experience.
With its immersive visuals, exceptional detail, and innovative design, the Casiris H6 will transport users to a world of cinematic wonder like never before.
Gone are the days of dealing with shadows and obstructions – this projector's triple laser technology ensures the user enjoys his or her content to the fullest.
Say goodbye to color wheel artifacts and embrace the true form of visuals. This projector delivers lifelike details and contrast, even in well-lit environments.
Enjoy cinematic HDR10 and MEMC technology for brilliant colors, precise highlights, and reduced blur in high-speed content.
Plus, with built-in motion sensors and eye-friendly features, the Casiris H6 ensures a comfortable and safe viewing experience for the entire family.
Covering an astounding 110% of the BT.2020 color gamut, users will experience a wider color range, enhanced saturation, and greater color depth, bringing the user's content to life with breathtaking realism.
Elevate the user's entertainment with superior sound quality and complete 3D compatibility, making the Casiris H6 more than just a projector but an immersive journey into the world of visual excellence.
About the Casiris H6 and its key features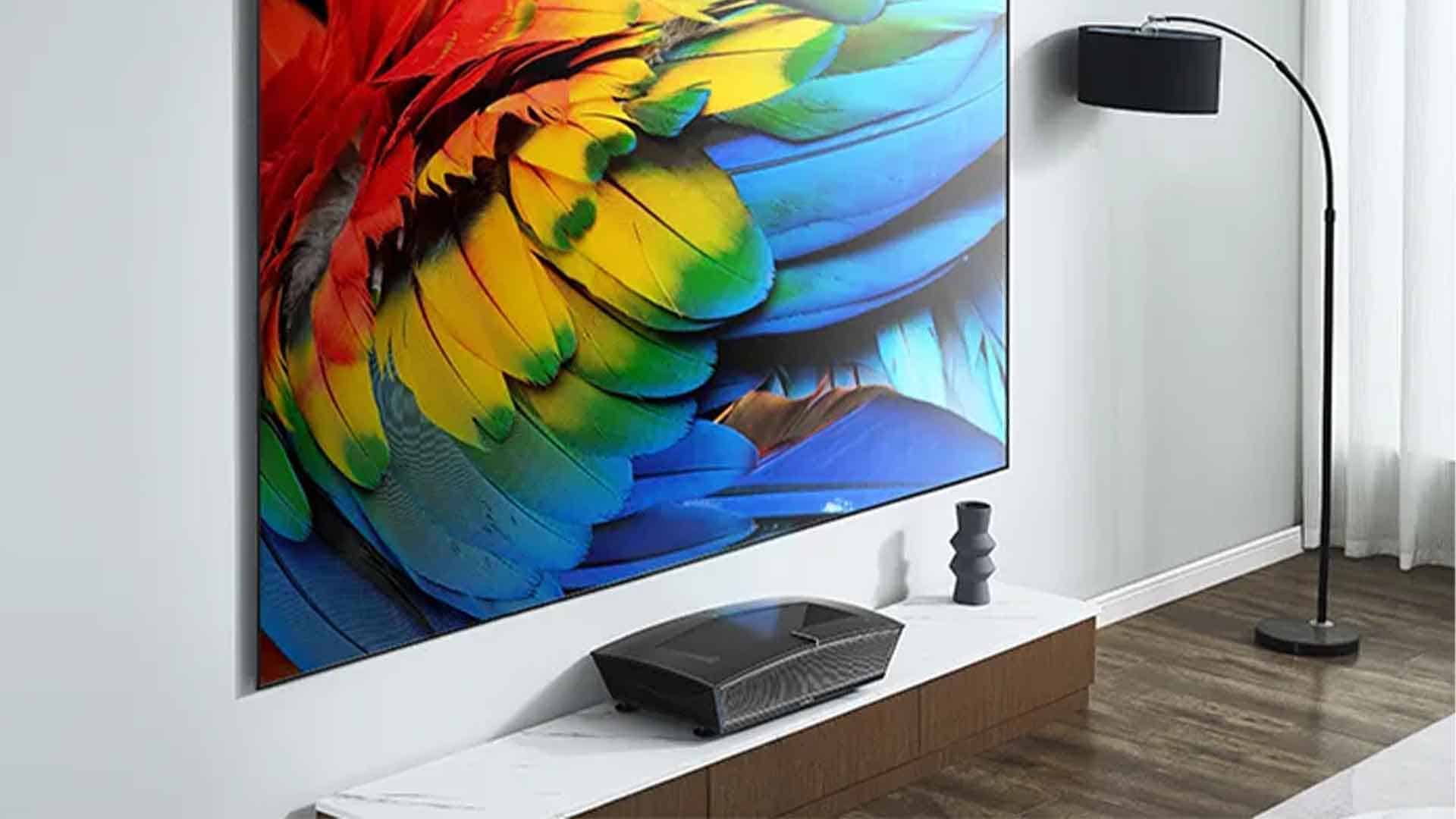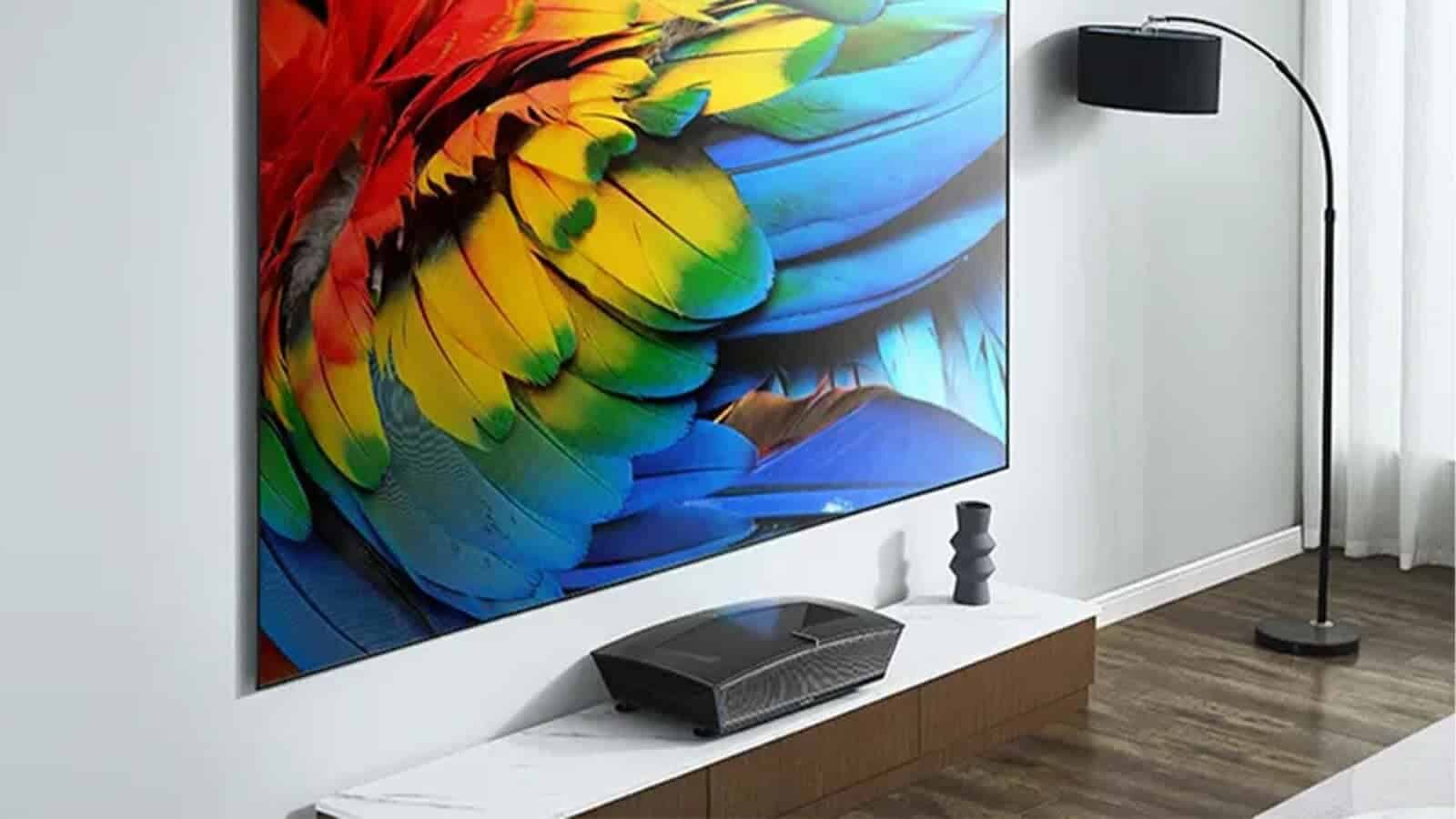 Transform any space into a home theater with unparalleled detail and color
Casiris H6 takes the user's visual experience to new heights with its advanced RGB triple laser light source.
Unlike traditional projectors, which rely on a single blue light source, the Casiris H6's pure spectrum and natural image generation eliminate the need for a color wheel, ensuring unparalleled reliability, distortion-free images, and remarkable color accuracy.
Say goodbye to color wheel artifacts and immerse themselves in visuals as they were meant to be seen.
Embracing the future of color reproduction
Experience the magic of Casiris H6 as it supports the BT.2020 color gamut, going beyond the REC709 standard commonly used in monochrome laser projectors.
Covering an impressive 110% of the BT.2020 color gamut, the Casiris H6 offers a wider range of colors, better saturation, and greater color depth. User's content comes to life with stunning realism, offering a vibrant and lifelike visual feast.
True 4K resolution for unmatched detail
With a whopping 8.3 million pixels, the Casiris H6 delivers four times more information than 1080p HD projectors.
It maximizes detail and immersion in 4K movies, documentaries, and games, providing crisp images with rich detail for unparalleled visual enjoyment.
Ultra short throw magic for any space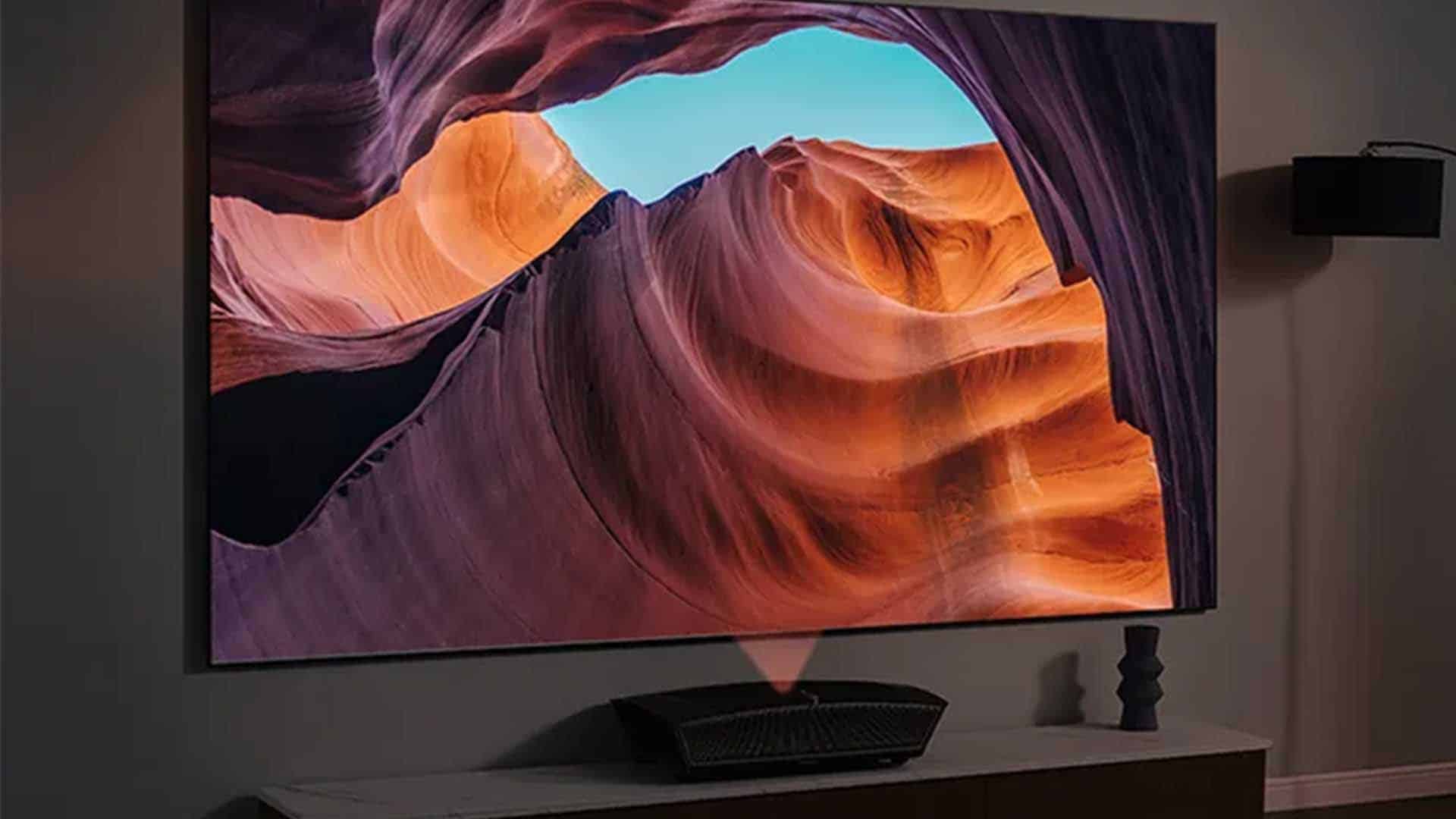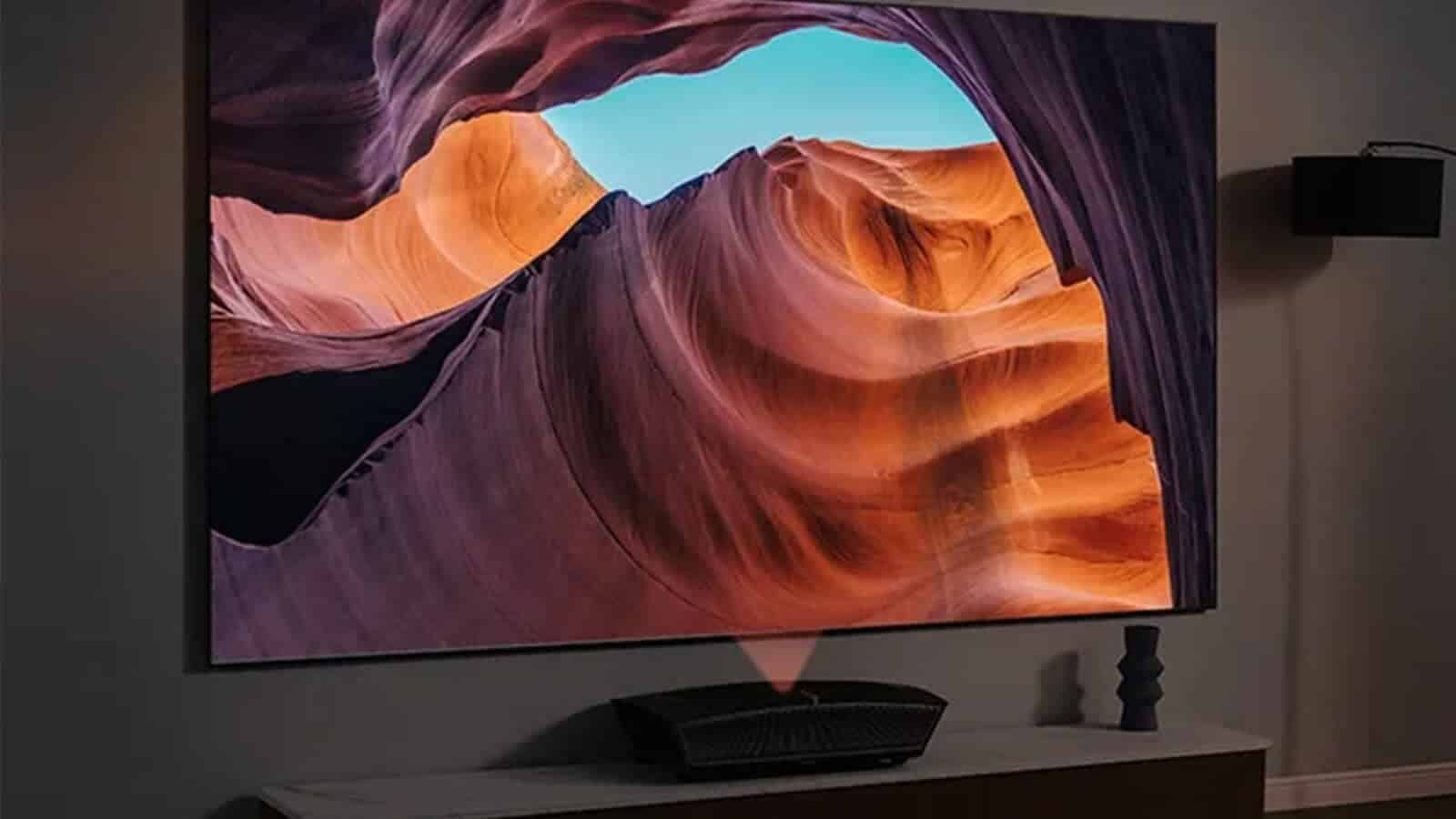 The Casiris H6's Ultra Short Throw (UST) technology transforms any room into a home theater. Say goodbye to complicated installations and hello to a big screen with a compact footprint.
This technology allows it to project a large display from a remarkably short distance. Imagine enjoying a 120″ image from just 13.6″ away with a throw rate of 0.25:1 – no more worrying about shadows or space constraints.
Whether the user is in a cozy living room or a dedicated home theater, this projector's UST magic ensures a big-screen experience with a compact footprint and easy installation.
Lifelike details and contrast plus fluid motion
With 3000 ANSI Lumens and a 1600:1 contrast ratio, the Casiris H6 outshines the competition. Its high brightness output ensures a vivid and clear image, even without blackout curtains or blinds.
Experience deep blacks and dazzling whites, whether the user is watching a suspenseful movie or playing a high-stakes video game. And let's not forget the HDR10 and MEMC technology, which enhance the viewing quality further.
HDR10 ensures brilliant colors and precise highlights and shadows, while MEMC reduces motion blur, making high-speed sports and games come to life.
Eye-friendly entertainment
The Casiris H6 cares for the user's eyes with built-in motion sensors that adjust brightness when someone approaches, preventing eye strain and minimizing fatigue.
Unlike traditional TVs, the Casiris H6's light reflects off the screen in a way that matches our natural perception, reducing eye tiredness and dryness. Plus, it avoids short-wave blue light for safer family viewing.
Versatile entertainment hub
The Casiris H6 is not just a projector; it's the user's gateway to limitless entertainment possibilities.
Enjoy hassle-free entertainment with the Casiris H6. Stream content from users' favorite apps play music games, cast content from any device, and more—all in one place.
Plus, it boasts exceptional audio quality and complete 3D compatibility with DTS-HD decoding and 3D glasses support, providing a truly cinematic home theater experience.
Audio bliss and complete 3D compatibility
Casiris H6 offers exceptional acoustics with two 15W speakers equipped with DTS-HD decoding, delivering a cinematic home theater experience. Dive into the world of 3D entertainment with compatible glasses, turning the user's living room into a true entertainment hub.
The Casiris H6 is the epitome of visual excellence and immersive entertainment. Elevate the user's home theater experience and discover the magic of cinema with the Casiris H6 4K UST Tri-Color Laser Projector.
With its advanced features, laser precision, and eye-friendly technology, it's time to reimagine how you enjoy your favorite content and embrace the future of home entertainment.
Availability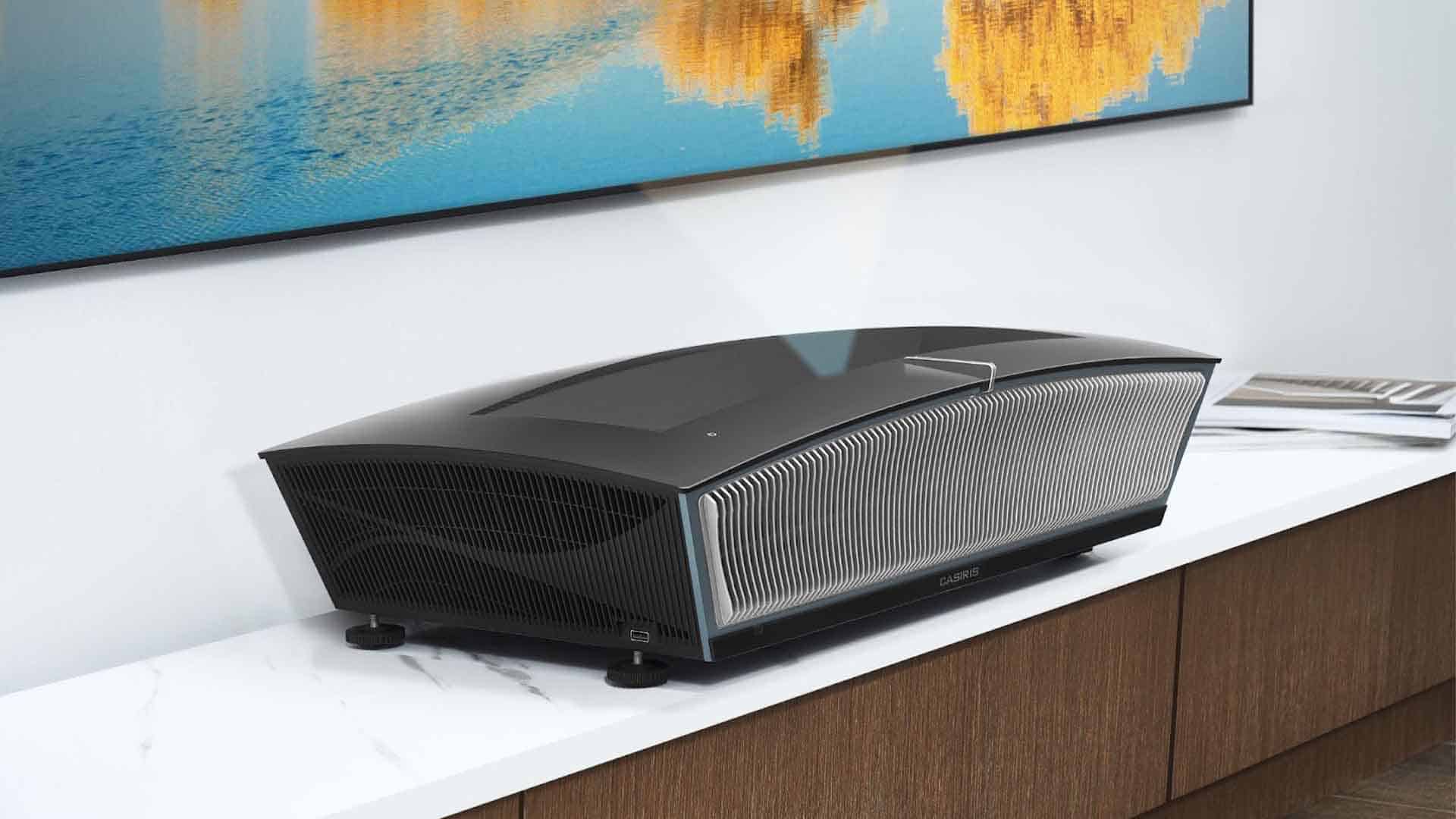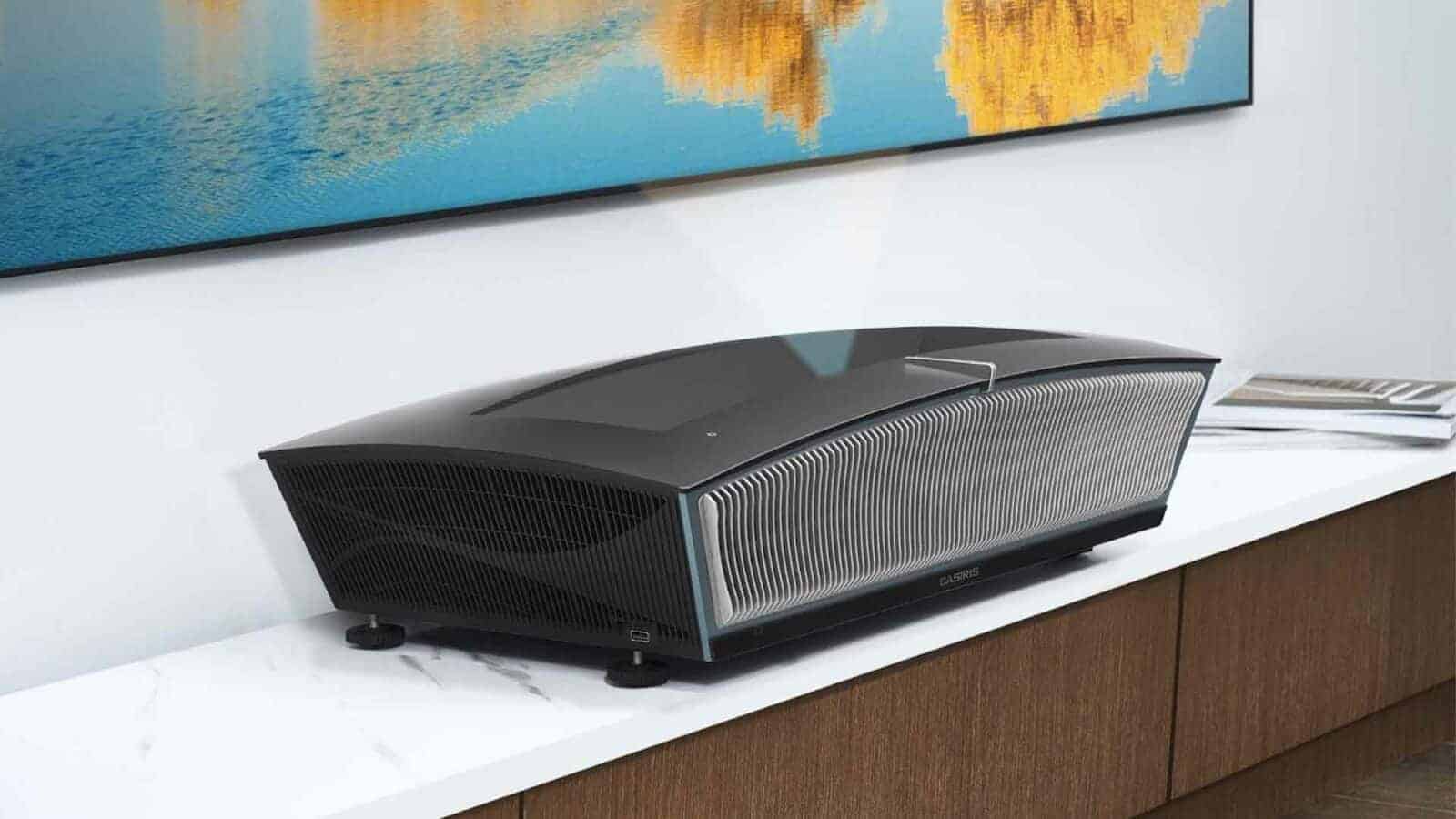 Casiris H6 was released on the crowdfunding platform – Indiegogo.
Company story
With a legacy spanning over five decades, Casiris has established itself as a leading force in the field of high-brightness laser projection technology.
The company's technical team embarked on its journey of innovation back in the 1970s, and their relentless dedication has yielded an impressive portfolio of hundreds of patent applications, with 60 of them now authorized.
This remarkable track record reflects the team's commitment to pushing the boundaries of technology and setting new standards in the industry.
Having earned a prominent position in the laser projection industry through its decades of expertise, Casiris has garnered a substantial base of OEM customers.
With a rich history in manufacturing laser cinema projectors, Casiris now sets its sights on a new market segment: home theater projectors.
The company's foray into this space is poised to build upon its well-established reputation and further cultivate trust among customers seeking exceptional visual experiences.
Casiris envisions a world where cutting-edge three-primary projection technology transforms the way individuals experience true laser color, making home theaters affordable and accessible to all.
Their mission has remained steadfast from day one: to provide the finest visual experiences and empower people with affordable state-of-the-art laser home theater solutions that not only entertain within the comforts of home but also ignite boundless imagination.
With its wealth of industry expertise, Casiris is set to redefine the boundaries of visual excellence in the world of laser projection technology.
Have any thoughts on this? Drop us a line below in the comments, or carry the discussion to our Twitter or Facebook.
Editors' Recommendations:
Disclosure: This is a sponsored post. However, our opinions, reviews, and other editorial content are not influenced by the sponsorship and remain objective.
Follow us on Flipboard, Google News, or Apple News