Charmast's 26800mAh power bank is the last portable battery I'll need
With the Charmast power bank, you get what you pay for and what you are paying for is easily the best portable battery I've used in history.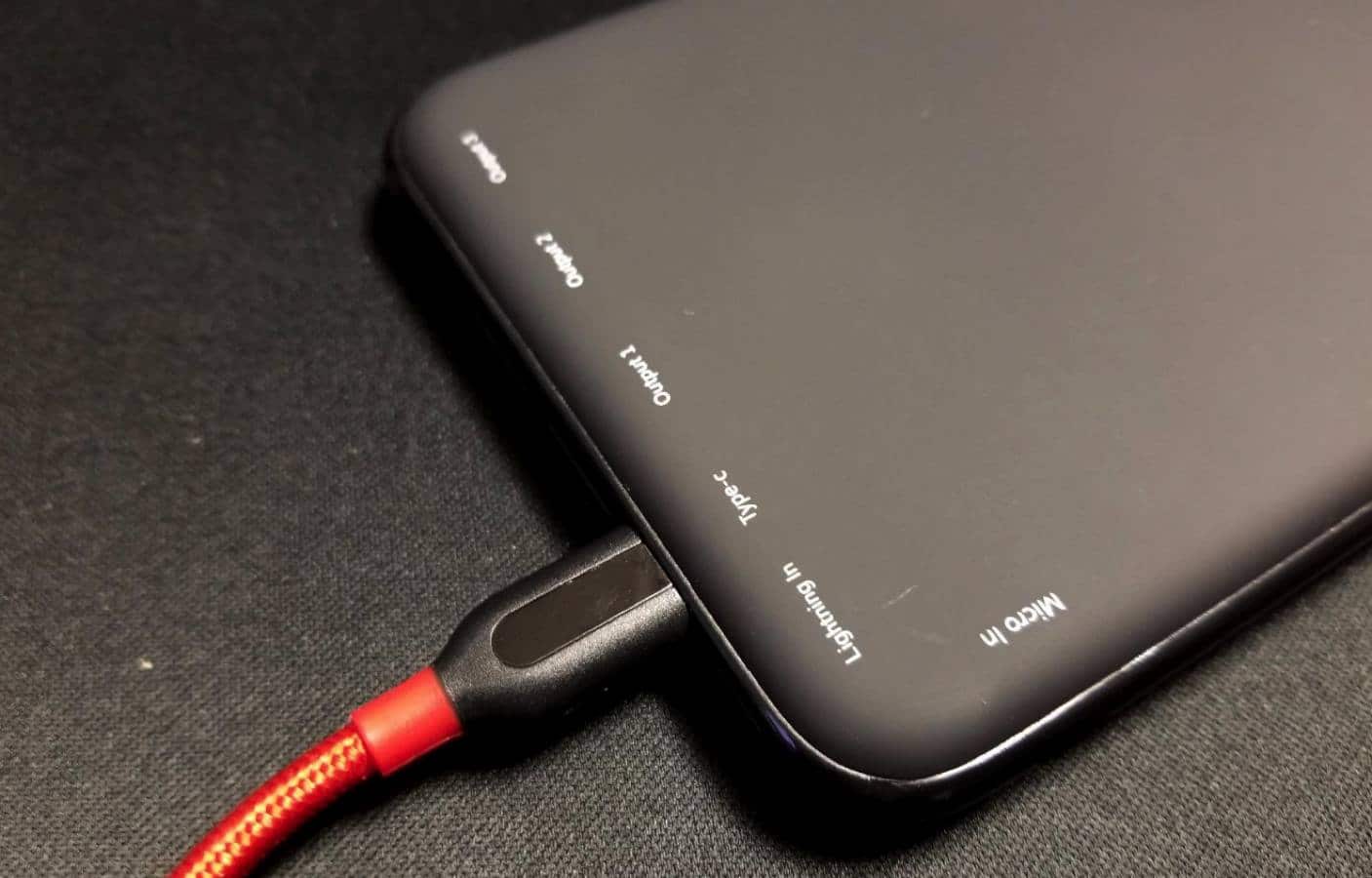 Portable batteries are almost a necessity these days. We live in a connected society, and everything from my phone, laptop, and digital SLR camera charge with USB. The issue is that most portable batteries, or power banks, are limited in capacity to a point where just recharging your phone will exhaust the battery, and a laptop will suck it dry like my 4-year old with a juice box.
In the few cases where a battery is strong enough to keep up, they are usually bulky enough that issues can occur from usage or the inevitable drop. To a point where having a portable battery means I can only choose two of the following three options: capacity, portability, and durability. You might have guessed already, but Charmast's 26800mAh power bank checks all these boxes and then some.
So, what makes Charmast's portable power bank so good? At 3.7 x 7.75 x 0.55″ it is larger than any smartphone but also small enough to comfortably fit in my pocket without feeling like I am carrying around a rock. I liked the fact that it has a soft surface and smooth edges, so when I am out and about with it, or I have it in my backpack, I don't have to worry about it scratching things I have stored with it.
Of course, no one carries around a portable battery on size alone. The Charmast power bank also has an incredible amount of capacity for its size. To give you an example, I carry two smartphones with me currently, an LG V20 and an LG G6. Both of these phones have pretty big batteries and would typically exhaust any reasonable portable battery. If you add in both of my kids' tablets and my wife's iPhone 7+, a batteries' odds go drastically down. This has often led to strategic charging and forcing the kids to share a device when we are in a car for an extended period.
The Charmast power bank will charge my phones from 15% to 100%, my wife's phone from about the same and keep both tablets charged on a 90-minute car ride with constant usage across all devices. Now that is impressive, but it'll do it again on the way back and only hit 50%. To see what the power bank's limits were, I decided to take it out with a single battery light on when my phone was dangerously low. To my surprise, the Charmast power bank not only was able to get my phone up to 100% but keep it there during a two-hour wait at the DMV. That's cool.
If you did the math earlier, you might have noticed that the Charmast power bank also supports four devices charging at one time. This wouldn't be all that big of a deal, but the power output is ultimately so reliable that not only do the devices charge quickly, then it will also do the quick charge with my USB phones. Up until it is completely dead, the Charmast battery will keep this up without fault, and that's the type of reliability worth paying for.
The final test for the Charmast power bank was for me to see if it could handle the wear and tear of a healthy lifestyle. After using it for a month, there were no issues with the battery's longevity, and it still charges as quick as it did the day I took it out of the package. I decided to push it to the limit and really beat it up. I dropped it out of my car (while parked, of course) and also dropped it around the house. Other than scuffing up the soft matte finish a little bit, nothing broke or came loose.
Winner, winner, chicken dinner.
At $49.99 the Charmast power bank is definitely a worthy investment. There are much cheaper options out there, but they tend to force you to choose a significant drawback for the efficiency of cost. With the Charmast power bank, you get what you pay for and what you are paying for is easily the best portable battery I've used in history.
Follow us on Flipboard, Google News, or Apple News