This Chrome extension will wipe out all those NSFW sites you visited
Weird extension, but ok.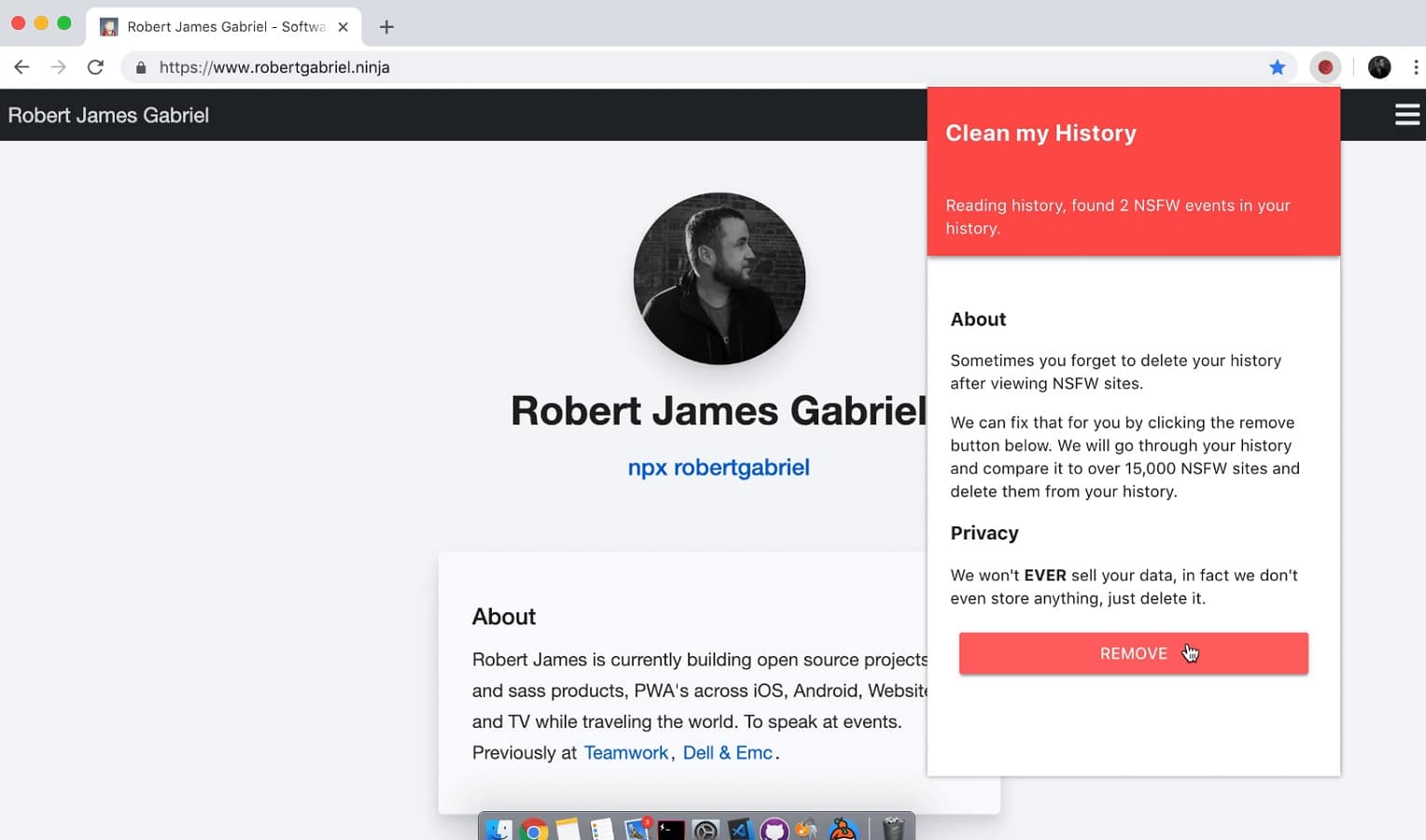 If you find yourself looking at NSFW stuff on your computer, this is the extension for you. Personally, I thought everyone either used their phone in incognito mode or had a porntop – you know, that old laptop that is too slow for being productive but works well enough for getting off and has a history that would make anyone blush – but apparently, that is not always the case.
Called "Clean my History," this Chrome extension will scan your history and match it to over 15,000 different NSFW websites. It will then remove all of those sites, while keeping the rest of your history intact. It should also be mentioned that no data is stored, it simply scans your history and matches it up with the list before deleting it.
This could be nice if you've found yourself in a situation where you forget that you're not in incognito mode and spend three hours of your life juggling between YouPorn and the KnowTechie website. Not that it has ever happened to me… but, on the off chance it did, I would own up to that shit, because I'm grown and this is my computer damn it. Don't kink shame me.
Coming in at $3.99, I'm not really sure who this extension is for. It's not for me, and it's definitely not for Curtis, but maybe it's for the family of four with two kids and parents that don't want to see everything their kids are browsing, but also don't want to wipe the history every time they use the computer for fear of seeing the strange, but totally normal, things the children may be searching.
What do you think? Is there any need for this app? Let us know down below in the comments or carry the discussion over to our Twitter or Facebook.
Editors' Recommendations:
Follow us on Flipboard, Google News, or Apple News