Cotodama Lyric Canvas is a record sleeve that shows you the song you're playing
This really has to be seen to understand.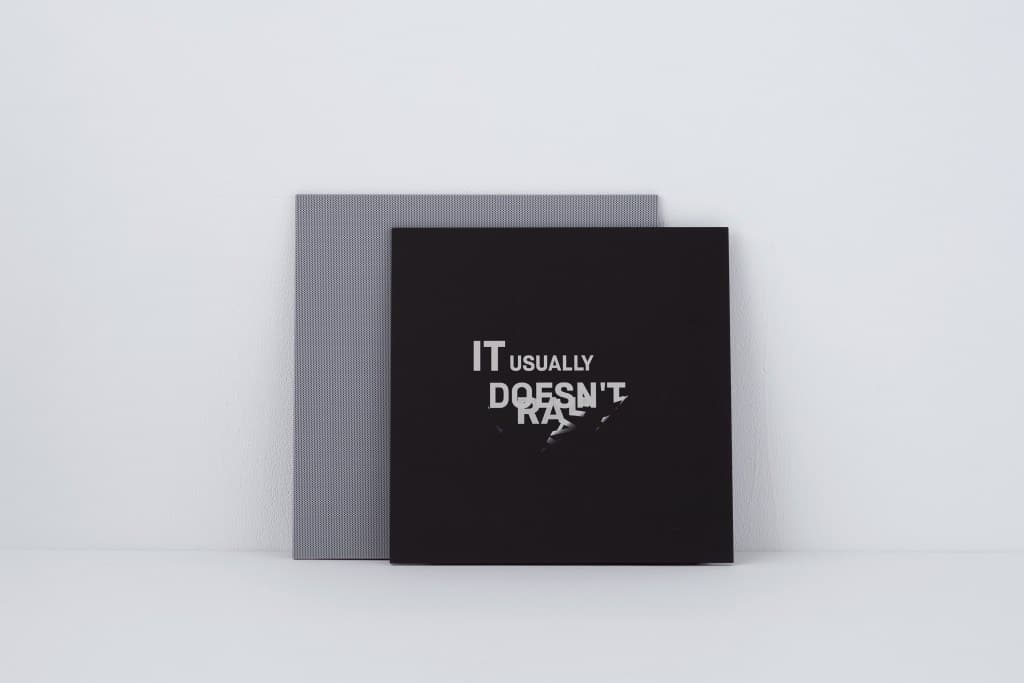 It was only the other day I was writing about the Cotodama Lyric Speaker and its unique way of displaying lyrics as you listen to music, now there is more news from the company. It too comes in the form of a device, the Lyric Canvas, and a long-term partnership with an influential studio. Abbey Road, yes that Abbey Road of Beatles fame, is backing the company through its incubator program, Abbey Road Red.
Now there's a new member of the family – the Lyric Canvas. Comprised of two boards that lean against your wall, which is not dissimilar to leaning record sleeves against the wall as you listen to music. The real kicker is that the front board also displays the lyrics for what you're listening. The second, fabric-covered board is the Hi-Fi audio speakers that work in concert with the display.
https://youtu.be/C7Y0c3XIJGo
It was designed as a high-art concept to decorate the home while being functional. Canvas allows the listener to live with their favorite lyrics as if they're a painting on the wall.
Karim Fanous, Innovation Manager at Abbey Road Red, says,
With streaming, music services have been evolving at an astonishing pace. More music is available and more accessible than ever before, but lyrics haven't kept up. We've lost the feeling of running our fingers over release artwork and reading the lyrics while listening, singing along or mouthing the words when we feel like it. The brilliant team at COTODAMA are on a mission to evolve our lyrical experiences. Abbey Road Red explores the world's most innovative technologies empowering music and culture. We are happy to partner with COTODAMA as the company moves forward with new experiences and products for their lyric visualisation technology.
No word yet on pricing, but we'll update accordingly. If it's anything like Cotodama's Lyric Speaker, however, expect it to be pretty expensive. That speaker runs for upwards of $4,500 and has limited production.
What do you think of this Canvas Speaker? Would you have one in your home? Let us know below.
For more tech and gadget news, check out:
Follow us on Flipboard, Google News, or Apple News