Piaggio is getting ready to launch a blue-accented Vespa Elettrica scooter
The scooter will be available to order online in the United States in 2019.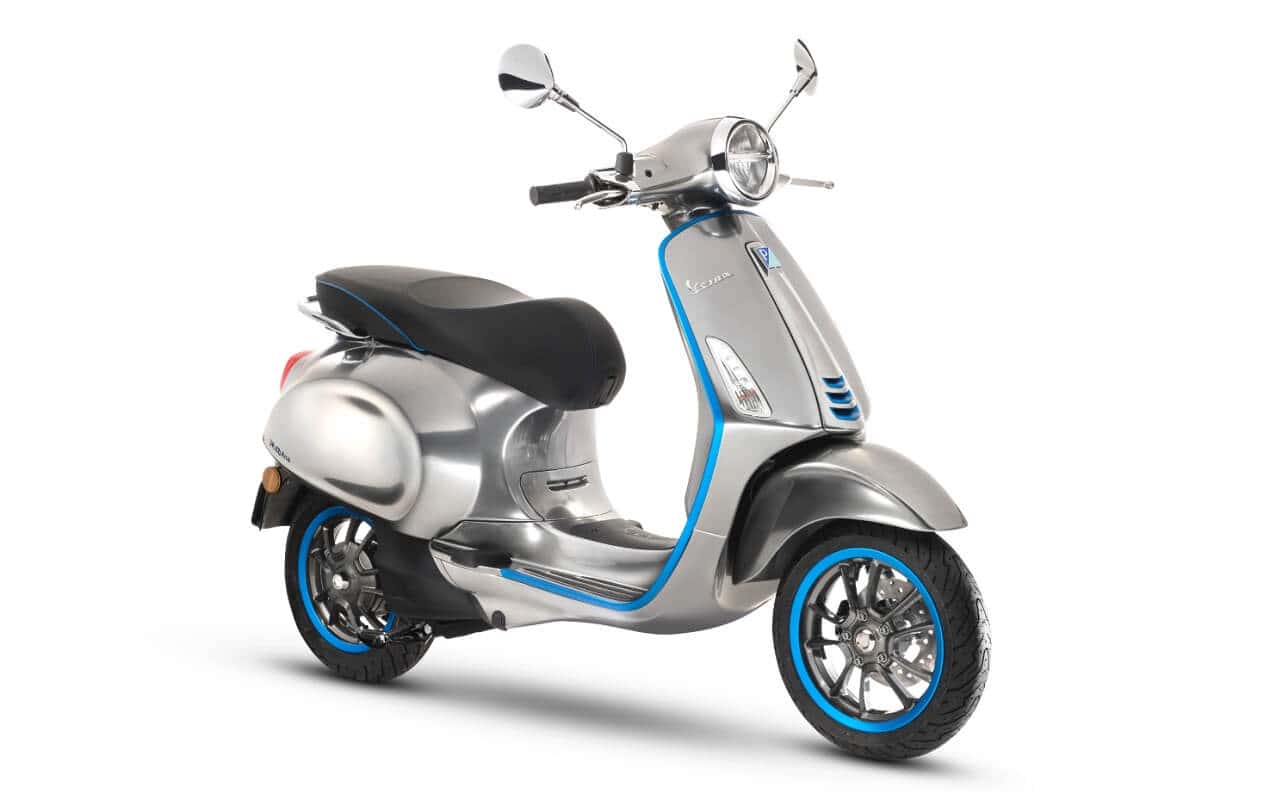 The world's first electric Vespa from Piaggio is about to arrive. The Vespa Elettrica, a name which translates to Electric Vespa in Italian, is accented in blue and ready to take on city life, according to Digital Trends.
First introduced as a concept at the 2016 EICMA trade show, the Elettrica features peak output at 4 kilowatts and 147 pound-feet of torque. The built-in lithium-ion battery promises 62 miles of range between charges. Though it takes four hours to recharge, the scooter battery offers a kinetic energy recovery system that will channel energy back into the pack when the scooter decelerates. This same type of system is found on some Formula One cars.
Like car manufacturers, Piaggio has elected to use the color blue to denote the Elettrica's emissions-free powertrain. The Elettrica features traditional Vespa styling but offers touches of blue on the front and the sides of the body, on both wheels, and on the seat. While the blue definitely looks good, it is also indicative of many cars and other vehicles that use the soft blue color as a way to note its emission-free status.
It is also a connected device, in that it will connect with your smartphone to display various bits of information, including driving mode and range, on its 4.3-inch screen.
Along with the Vespa Elettrica, Piaggio has announced a hybrid scooter named Elettrica X, which is equipped with a gasoline-powered generator that tops up the battery on-the-go. The X offers a total range of 124 miles.
The Vespa Elettrica lineup is expected to begin production in September at Piaggio's Pisa, Italy factory. Both scooters will be available to order online in the United States in 2019. Though prices haven't been announced, Piaggio says the Vespa Elettrica will be in line with its current high-end Vespa models. Those are priced at around $10,000.
I'd be interested in checking out the Elettrica and see what it's all about. What about you?
Check out these other recent tech stories:
Follow us on Flipboard, Google News, or Apple News