There's a new super thin OLED display for smartphones that literally flaps in the wind
A smartphone that wraps around your wrist? I could get down with that.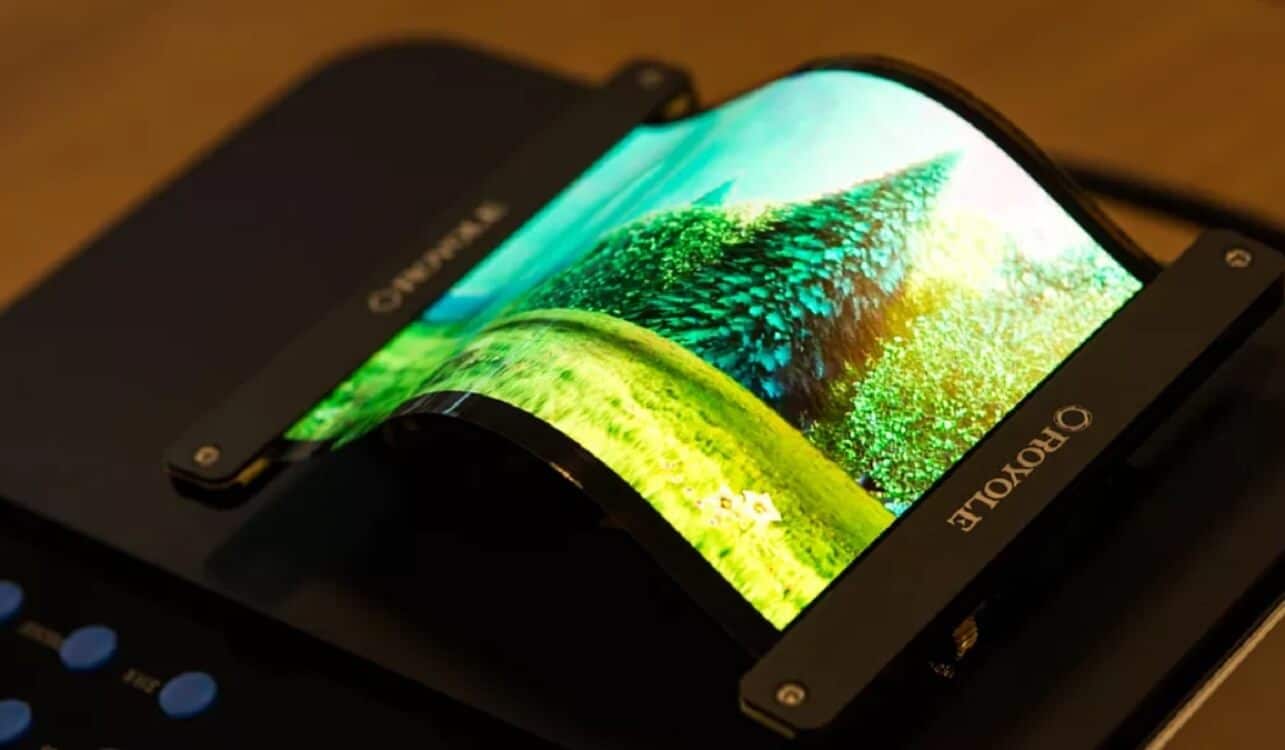 Royole, a Fremont, California company, has developed a superthin OLED display it hopes will work on next-generation smartphones. The material is just 0.01-millimeter thick and so thin it can flex, fold, and flap, according to CNET.
At next week's IFA conference in Berlin, Royole plans on introducing its flexible phone. Royole's bendable phone design envisions a wraparound device you can either use straightened out, like a traditional smartphone, or bent to fit around your wrist.
As the CNET reporter explains, "I briefly took a look at Royole's displays up close, and while they weren't touchscreens, they were indeed, vibrant and have a sharp 200-to-300 pixel per inch density. They were also very light. One flapped consistently as a fan blew underneath it."
The first Royole flexible phone probably won't come cheap. The company's first flexible t-shirt, out in November, will set you back $900. It's so-called 3D Mobile Theater gadget is priced at $800.
Of course, Royole isn't the only company developing flexible displays for smart devices. Samsung could reveal a foldable smartphone as early as next spring. Huawei and Apple are also said to be working on similar products.
Whether its Royole or someone else, I have no doubt foldable smartphones are coming, sooner rather than later. When the gadgets go mainstream will largely depend on price and how quickly a company can produce the materials. Until then, look for other companies to make a play for the flexible display market.
Would you buy a smartphone with a flexible, foldable display? Let us know below. 
In other tech news, see:
Follow us on Flipboard, Google News, or Apple News