Samsung plans on releasing a foldable phone called 'Winner' sometime in 2019
Isn't a foldable phone just a flip phone? 🤔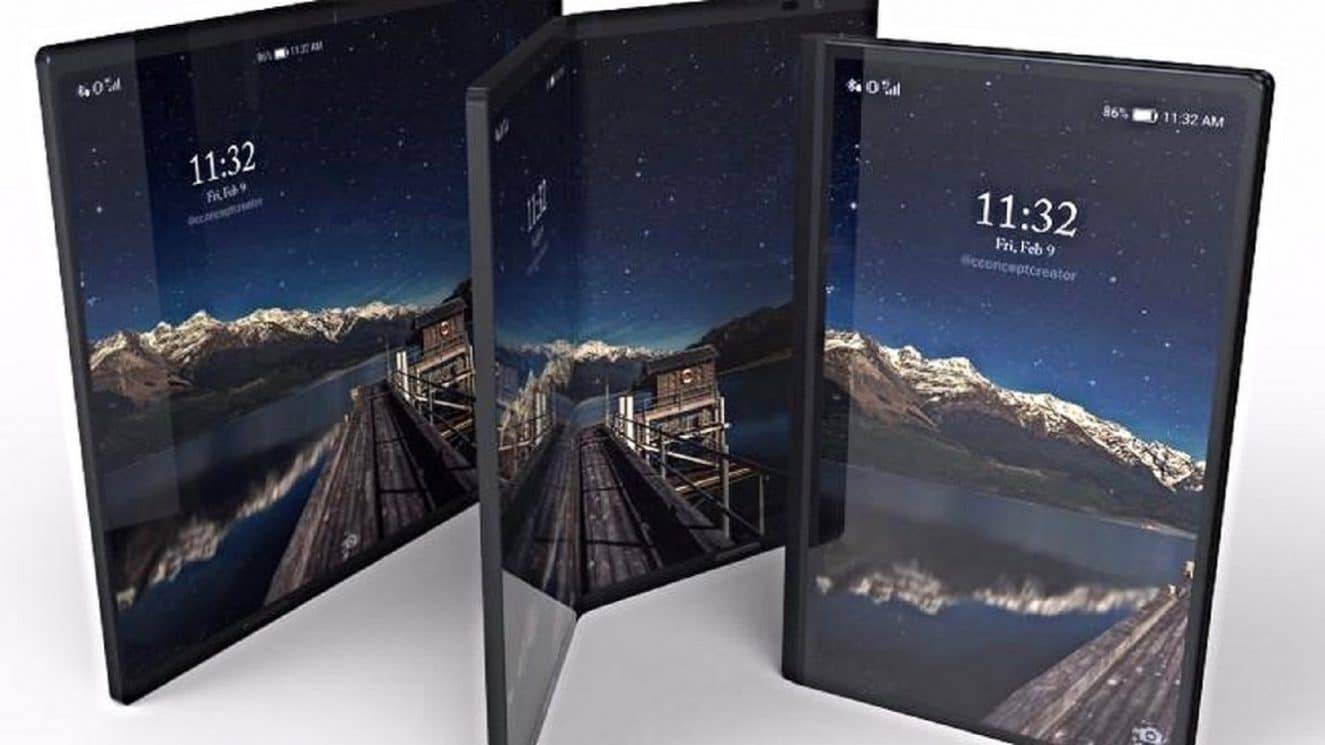 Samsung plans to announce a foldable-screen smartphone early next year. The device, which Samsung hopes will boost longer-term demand for its slumping handset business, will feature a screen that measures about 7 inches diagonally, according to The Wall Street Journal.
Codenamed "Winner," the new phone can be folded in half, much like a wallet. When folded, the exterior of the phone includes a small display bar on the front and cameras on the back.
The Wall Street Journal explains:
The foldable-screen device has long been one of the industry's most hotly-rumored pursuits, with several phone makers said to be developing their own versions. Unlike a traditional flip phone, the device when opened would be almost all screen, giving consumers a large display akin to a tablet, with the portability of a phone that could fit in a consumer's hand, pocket or purse.
At first, Samsung plans a modest rollout, targeting specific markets like mobile gamers. However, if the phone takes off, a broader commercial debut would occur later in 2019. The South Korean giant did a similar rollout with its first curved-screen smartphones back in 2014.
Thanks to poor Galaxy S9 sales, this project is said to have taken on a "greater sense of urgency" in recent months, making it one of the company's top priorities.
Samsung has long been trying to develop a foldable smartphone. Not too long ago, it was working on one code-named "Valley." Gladly, the design used there didn't survive the testing phase. Hopefully, "Winner" will reenergize the smartphone market. If it doesn't, Apple's rumored to be working on its own foldable smartphone that might launch in 2020.
Would you buy a foldable-screen smartphone? You know what to do below.
For other Samsung news, see:
Follow us on Flipboard, Google News, or Apple News