Blue Yeti Nano is the perfect microphone to grab your game-streaming or podcast prattle
Rattle, prattle, and gab away.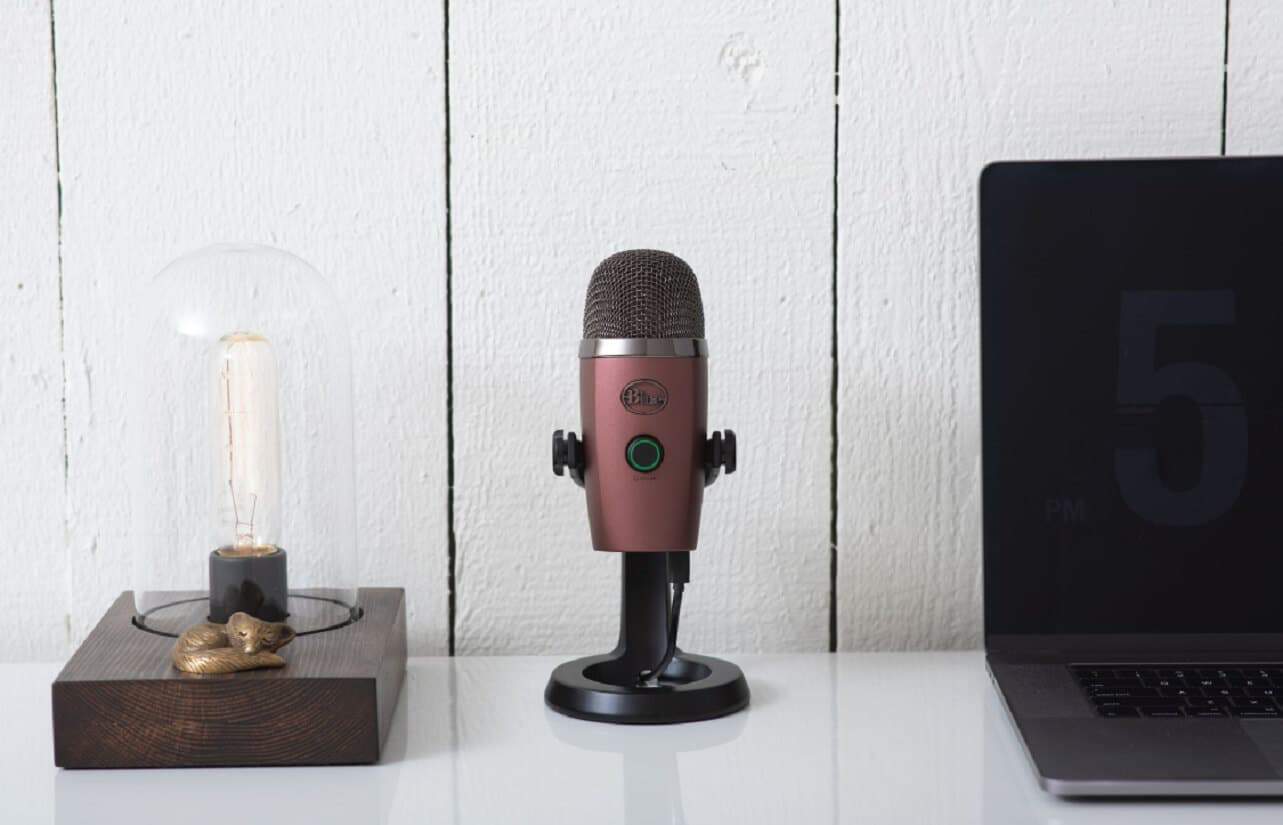 The Good
Studio-quality sound at a low price point
USB plug and play compatible
Clean audio & dual pickup patterns
The Bad
Not great for music recording
No gain control on-mic
The Blue Yeti Nano, a compact re-build of the Blue Yeti microphone, is the latest release from Blue Microphones and another excuse for me to record and listen to my voice with a particular level of disdain. I recently reviewed the Blue Blackout Spark SL, which while a quality microphone, was a level or two above the common needs of most people recording their voice for whatever reason.
Reasons for recording your voice include podcasting, streaming, Skype calls, messages to your future self and voice-over work. The Blue Yeti Nano covers all this and for the price point ($99) handles all those things with relative ease. While you can spring for a more expensive microphone, you don't really need a more expensive microphone. There are a couple of features that the Blue Yeti Nano offers that should satiate your recording needs. Let's be honest, your rap career never took off, but your podcast about rap songs you wrote but never recorded still has a chance.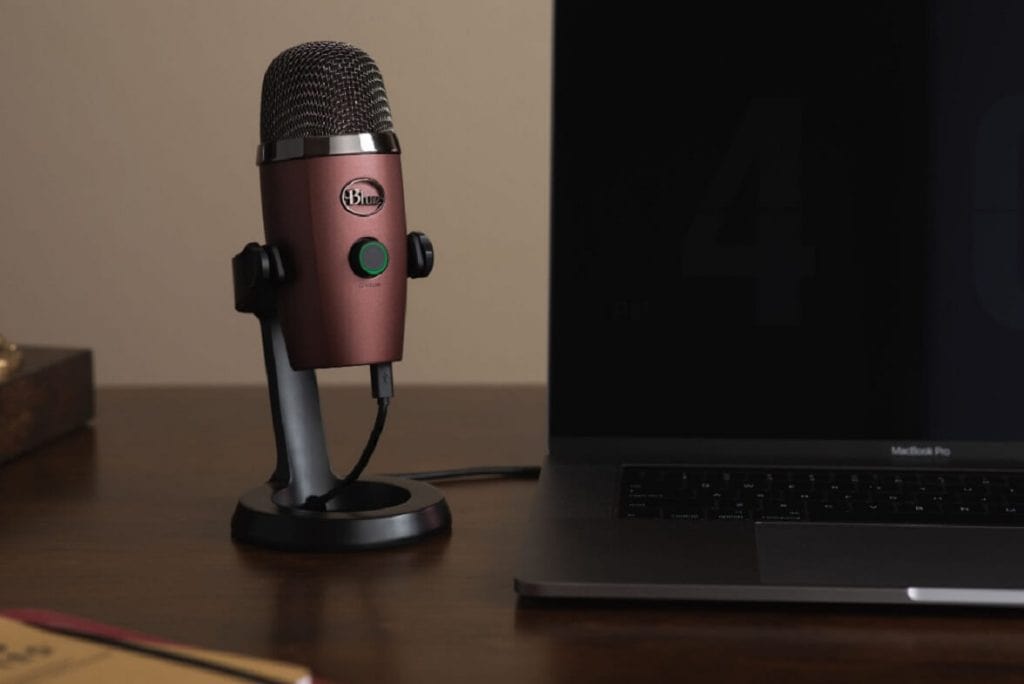 One of the things I like best about the Yeti line of microphones is the ability to plug a pair of headsets directly into the microphone for no-latency listen. This way, you can listen live as your grating voice grumbles into your recording app. The headphone jack and USB port are on the bottom of the mic, easily accessible when it's in its metal stand. It also comes with a mount so you can put it on a boom arm, which is what I immediately did with it. Because I'm so cool that I have $10 boom arm clamped onto my desk.
READ MORE: How to setup a Blue Yeti microphone
The biggest physical difference between the original Blue Yeti USB microphone and the Yeti Nano is the placement of the gain control. This has been moved off the microphone and into the included Blue Sherpa companion app. The app controls the mute function (which you can also control by pressing the headphone volume button), fine-tune gain and levels, polar patterns and sample rates. It also drops those sweet firmware updates directly to the microphone so that's one less thing to think about.
Because it matters to some of you, the Blue Yeti Nano is available in four colors: Shadow Grey, Vivid Blue, Red Onyx and Cubano Gold. To put it another way, it comes in podcaster, then three colors for game-streaming. Because are you really streaming if you don't have a microphone that just pops off the screen?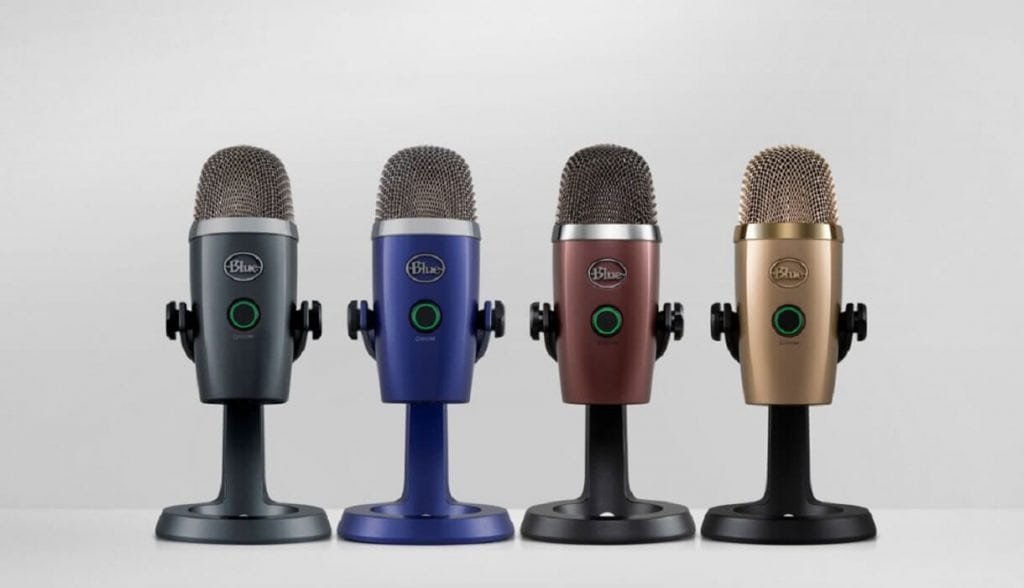 The Yeti Nano also trims down a bit on the available modes for recording. Considering its function, this shouldn't pose too much of an issue for you. There is a button on the back to switch between cardioid recording, which should be fine for most of you trying to record your weird podcast about your favorite socks, and omnidirectional, when you want to podcast with friends or pick up the ambiance of a place. Like everyone screaming at the television in the other room.
It drops the option to switch to a bidirectional mode and stereo mode, but still records in stereo. If you are so inclined, you can record in mono by changing that selection in whatever app you are using. I use Audacity, which provides a ton of options for tweaking your recording and makes up for whatever is missing with the Yeti Nano. Frankly, these changes in the available options on the microphone don't make much of a discernible difference, as how often can you wrangle some sucker into recording a podcast with you and insist they sit directly across from you on the same microphone?
Sound quality was smooth. I didn't even install the Sherpa software and just recorded straight into Audacity. I noticed even on the cardioid setting, it still picked up some background noise, so get yourself a pop filter and a quiet room. After closing the door to block out the child watching Friends in the other room, the playback revealed a clean, studio-quality sound. While I can't stand recordings of my own voice, I did listen long enough to discern the cleanness of the audio. There was no distortion or echo from the open room, the audio was tight and the pop filter did its job in keeping annoying mouth noises away from the words.
Part of that clean sound is due to the condenser mic capsules that are tuned to make your voice not sound like Spongebob eating a bowl of dry Rice Krispies in a sandstorm. It supports high-quality 24-bit/48kHz recording so you can pretend you have a producer. The Blue Yeti Nano is not a professionally priced microphone and isn't intended for professional studio recording, but it delivers a high-quality output that will make it feel like you've got expensive studio quality equipment without spending the coin.
The Blue Yeti Nano is available directly from Blue Microphones or from Amazon.com. A review unit was provided by the manufacturer.
For more reviews, make sure to check out:
The Good
Studio-quality sound at a low price point
USB plug and play compatible
Clean audio & dual pickup patterns
The Bad
Not great for music recording
No gain control on-mic
Follow us on Flipboard, Google News, or Apple News