Blue Blackout Spark SL is the microphone you need to jump-start your Soundcloud rap career
I rap about the Blockchain.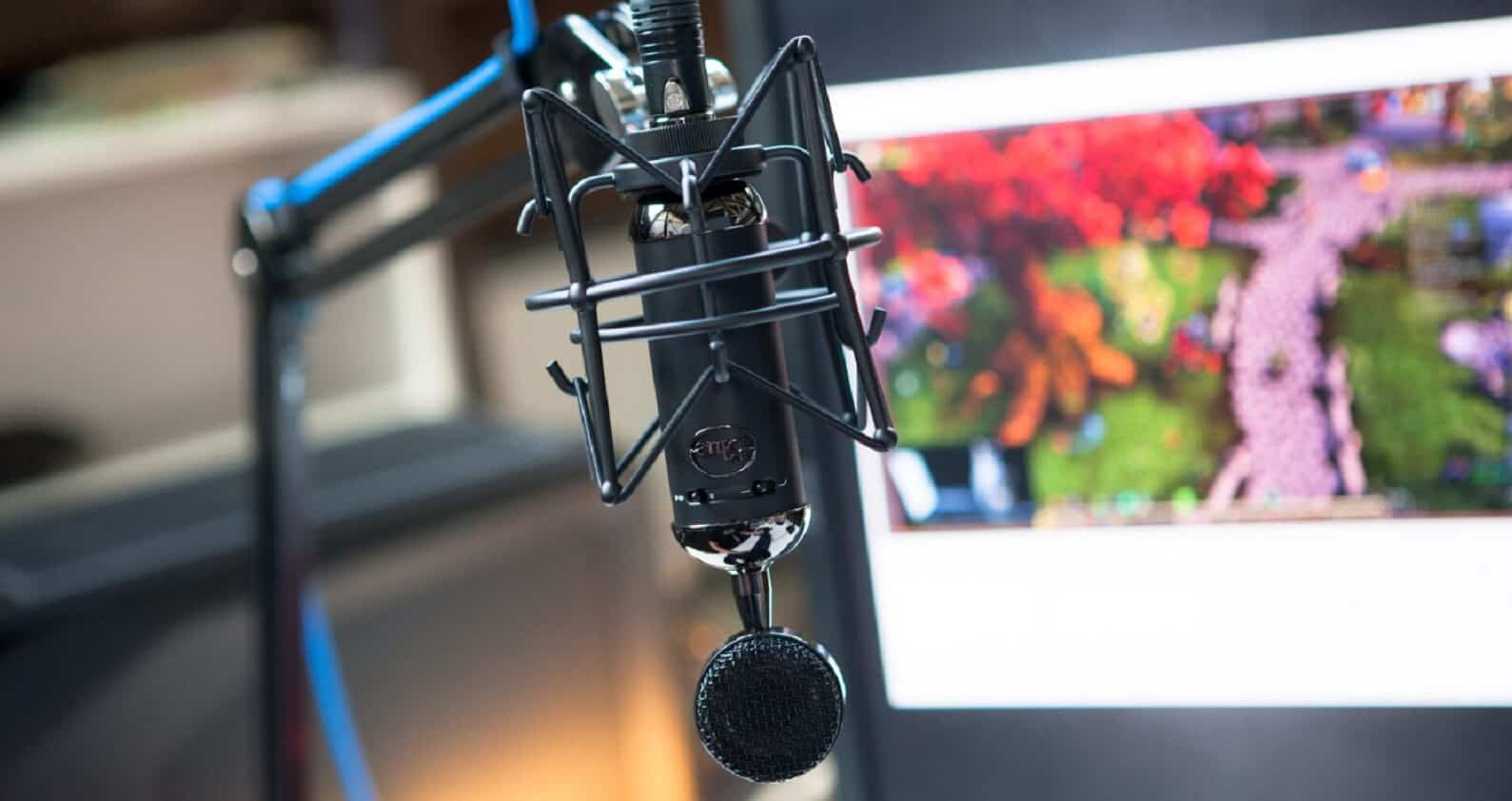 The Good
Fair price point
Very little post processing needed
Solid shock mount
Clear, concise audio capture
The Bad
Can only be used for direct sound
Not good for multiple users at once
You'll probably need to spend additional dollars on an XLR to USB converter
I have reviewed a lot of speakers and headphones but never have gone to the other side of the audio plane to review a microphone. Until today. Today I'm taking a succinct look at the Blackout Spark SL from Blue Microphones.
You might already be familiar with Blue microphones for its very popular Snowball iCE condenser microphone or its Yeti microphone, two microphones that require no complicated drivers to operate, can be plugged in through USB and are very popular among podcasters and Twitch streamers. The Blackout Spark SL is that next-level shit you've been looking for. It's the microphone that you buy when you want to look and sound more professional than the scrub you know you are.
The first thing you should know about the Blackout Spark SL is that it is a microphone made for a purpose. It's a cardioid microphone, designed to capture the sound that's directly in front of it. While it appears to be symmetrical in form, it is not. The Blue logo is the front and adjustments can be made directly on the microphone to reduce background noise by lowering the decibels.
There is also a 100Hz high-pass filter that helps to eliminate rumble and other background distortions like your computer or your mom in the kitchen making homemade falafel in the food processor.
The Blackout Spark SL can be plugged into an audio mixer using an XLR cable, but since I don't have one of those, Blue sent along its Blue Icicle converter, which converts XLR to USB and acts as a pre-amp. I found that the gain control of the Icicle was integral to a smooth, clean voice recording.
Using Audacity as my recording tool, I dropped some human voice into the Blackout Spark SL, trying to distort and change my voice as much as possible. The microphone is designed for one voice at a time, so I didn't invite my squad over for a jam sesh. Unlike other microphones, I noticed right away upon playback that there wasn't much humming or hissing that you'd get from a lower quality mic. There was a hiss at first, but an adjustment to the gain control on the Icicle sorted that out.
I've been on podcasts before, I've spoken into numerous different types of microphones and sadly I know what I sound like on the phone. Generally, I sound like I have ten pounds of Styrofoam wrapped around my head and my head is inside a dead whale on a beach that no-one is visiting. My voice on the Blackout Spark SL (while still, unfortunately, my voice) was crisp and devoid of the heavy tones and muffled distortion that tended to make me cringe. The microphone captured the variances in tone, shift, and inflection that are usually missed by standard or inferior microphones. I was so enthused, for a moment, I thought I'd start my own podcast.
It's also nice that Blue includes a fairly competent shock mount with the Blackout Spark SL. You can attach this to a boom arm or scissor arm and then your rack-shambled desk can finally look like a professional recording studio, minus the sycophants and egg cartons on the wall. This is the microphone you buy when you are tired of recording Soundcloud raps on your phone in the dressing room at JCPenney.
The shock mount is very helpful in keeping the mic balanced (duh) so that your sound capture is without any bumps. I'd also suggest getting a windscreen pop filter because the Blackout Spark SL is good enough to keep your heavy breathing at bay with the proper filtering. There is nothing worse than listening to a podcast where the main substance of the show is the hosts' huffing and puffing their way through word salad.
The Blackout Spark SL offers very clean, very concise and certainly smooth audio recording with warm undertones and detailed capture of varied inflections. If your voice is deep, it won't distort it out into a muddled mess and if your voice is high it'll smooth it out so that you stay out of nails-on-a-chalkboard territory. Plus, the price point ($199.99) is pretty solid for a mid-level professional microphone. Sure, it's not $50 like the Yeti, but it's the difference between buying a sandwich at Katz's Deli or from a gas station off the highway in West Virginia at 2am.
A review unit was provided by the manufacturer and is available now from Blue Microphones or Amazon.com.
For other reviews, see:
The Good
Fair price point
Very little post processing needed
Solid shock mount
Clear, concise audio capture
The Bad
Can only be used for direct sound
Not good for multiple users at once
You'll probably need to spend additional dollars on an XLR to USB converter
Follow us on Flipboard, Google News, or Apple News