The Ascent Vaporizer by DaVinci: Review
I got the chance to review The Ascent vaporizer by DaVinci and I must say, it's one of the finest vaporizers I've ever held.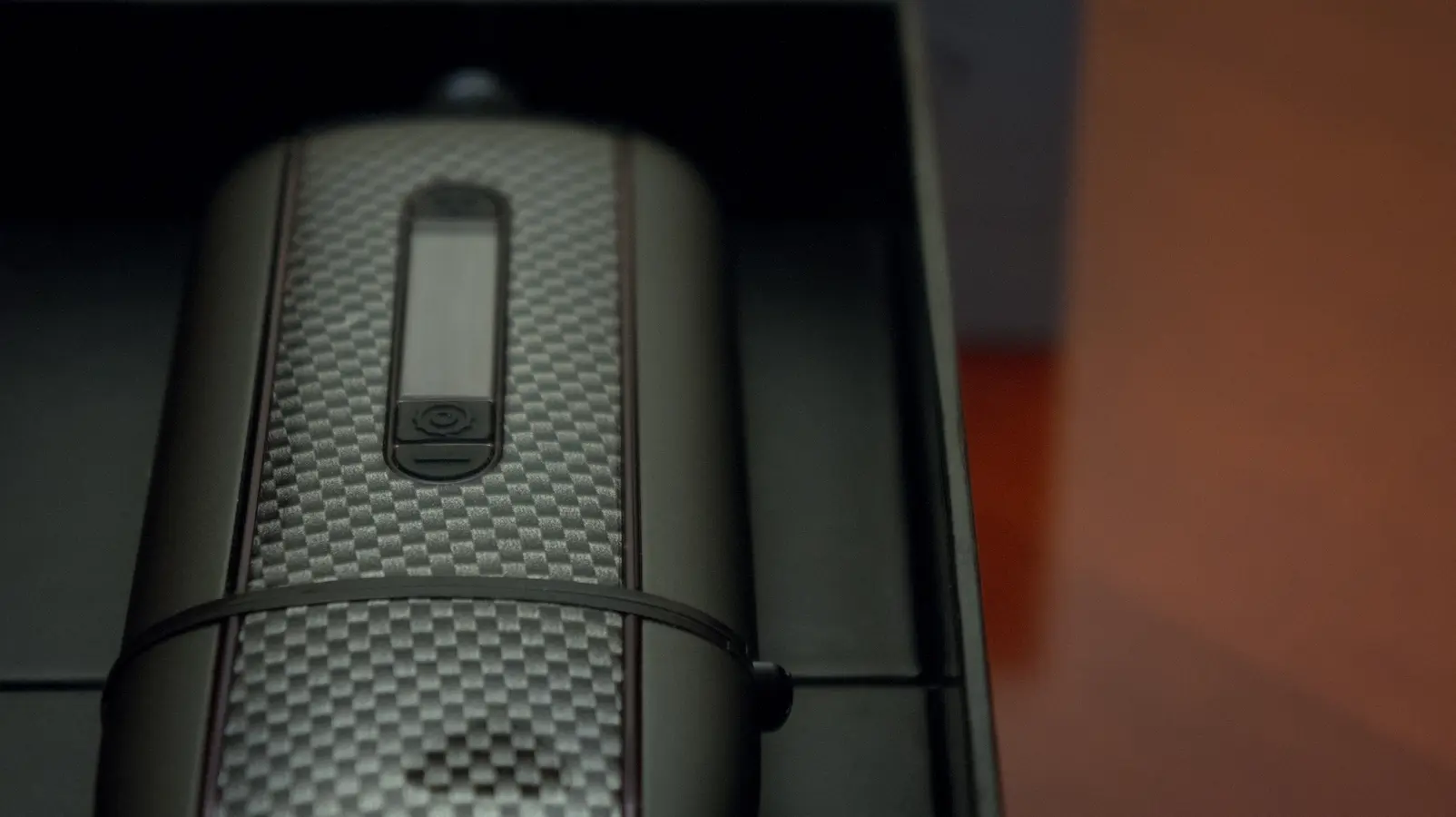 Radiant, redefined, elegant, comforting, flawless, and breathtaking. These are all words you could use to describe Davinci's newest line of vaporizers: The Ascent.
The Ascent vaporizer by DaVinci is a mid-to-high priced portable vaporizer, which essentially is an upgrade from their original model. With new features like the ceramic bowl and glass-on-glass air path, I was very excited to try this version out. Luckily, I got a chance to play around with the Ascent for a couple of weeks, and I must say, I put it to good use.
OK sure, there is quite a wide variety when it comes to portable vaporizers. There's the Pax, FireFly, Solo, and The Launch Box. They're all good vaporizers that can stand on their own, but personally, I think DaVinci is setting the standard in vaporizer technology, with the Ascent as its proof.
Let's dive in, shall we?
Price
I'm not going to lie, portable vaporizers do not come cheap. The Ascent will set you back around $249, which is pretty much the going rate for this level of vaporizers. The Pax sells for around the same price.
Here's what's included in the box:
1 Fully Assembled DaVinci Ascent Portable Vaporizer
1 User Manual
1 Extra Glass Straw Set
1 Screen Set – Contains 3 Screens & 1 Extra Metal Pick
2 Glass Oil Jars
1 Ascent Charger
1 Black Velvet Carrying Case
1 Ascent Sticker
1 DaVinci Social Card
If customization is your game, then you'll love this exclusive customization option offered only by DaVinci. For an extra $50, they'll let you create your own custom design with practically limitless options.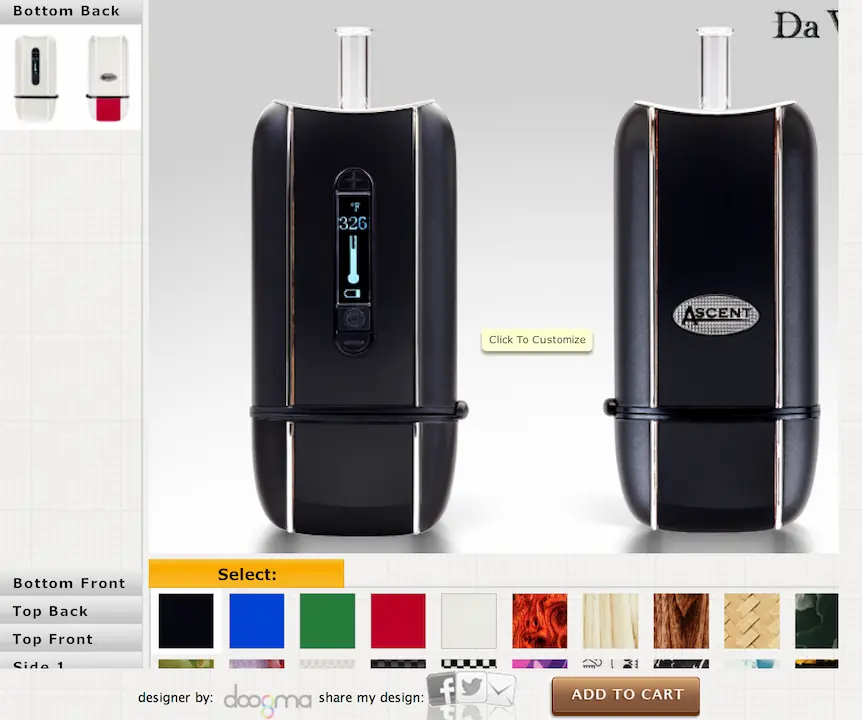 It's All About The Features
With some stiff competition out there in the vape-world, setting yourself apart from the rest of the pack is crucial. Luckily, DaVinci did just that by cramming a butt-load of features into the small device.
Some of the notable additions to the Ascent that really caught my eye:
Glass-on-Glass Pathway: This is a really big deal because it's the first of its kind – a world's first in the vape spectrum. No other portable vaporizer offers this clean method of intake.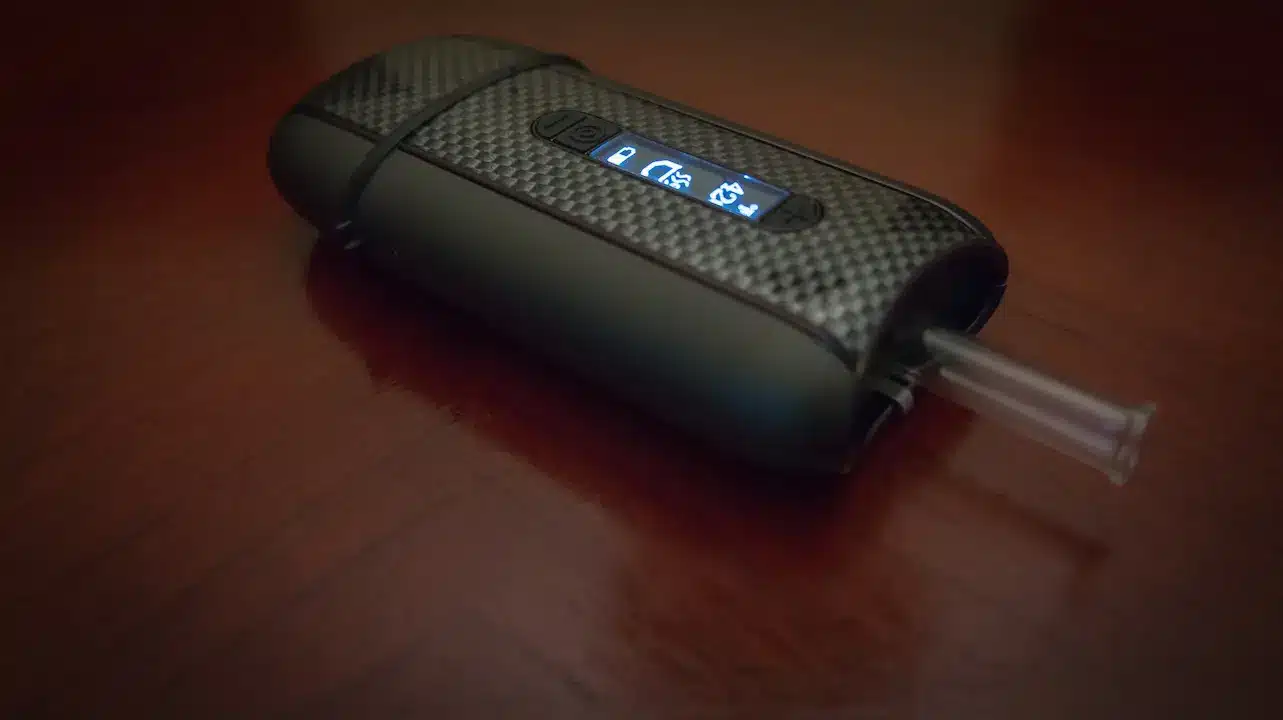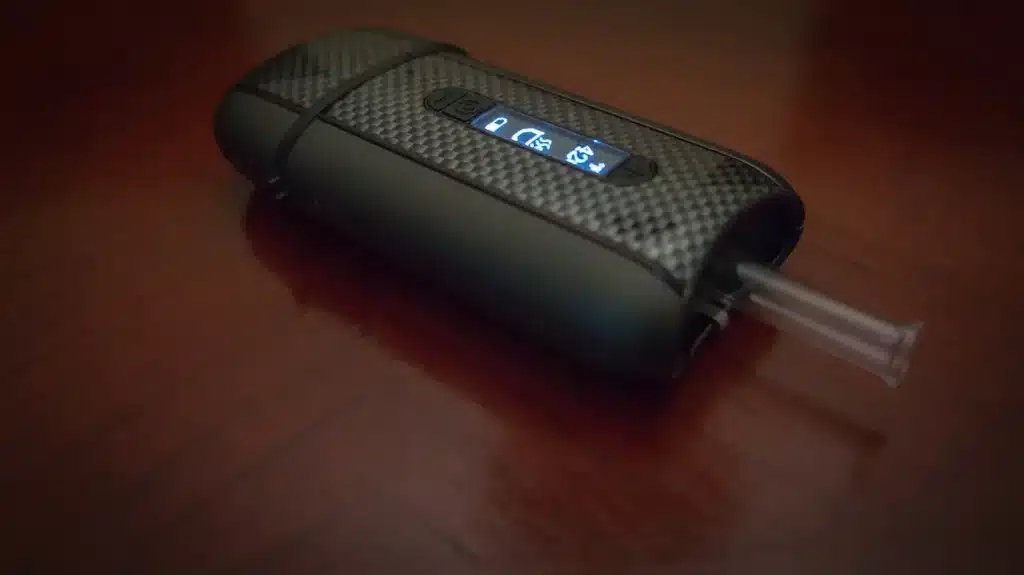 One of the main reasons people switch over to vaporizers is because of the health benefits, among other factors. But correct me if I'm wrong, inhaling vapor from a plastic tube doesn't sound like a healthful solution.
Is Vaporizing Healthy?
It's a whole lot better than smoking, that's for sure. But in all seriousness, vaporizers all started as respiratory support for people suffering from asthma, bronchitis, pulmonary embolism, and other respiratory conditions. It's obviously preferred over smoking, and it's perfectly healthy as long as you're not vaping harmful substances.
Benefits of Glass on Glass
Provides a rich dense vapor
Zeros out any carbon Monoxide plus any other smoke irritants.
Full flavor of whatever you're vaping
Side by Side: When comparing the Ascent to the Pax, I found that I inhaled cleaner pulls with the Ascent. With the Pax, I blew more vapor than I would with the Ascent. It's not a bad thing, and it's actually what DaVinci advertises. I also found the flavor to be more rich and pure with the Ascent.
Multiple Applications: A lot of the vaporizers you'll find out there only give you the option to vape loose leaf botanicals. The Ascent is the only vaporizer on the market that is available for use with both oils and loose leaf herbs (not vape juice).
I prefer the vape oils over the traditional loose leafs (use your imagination), but having the option for both is a huge selling point for me. The solution to this was actually quite simple, too. They devised a small glass jar that fits snugly right into the ceramic cooker. To avoid any nasty spillage, they placed a plastic cap on top of the glass jar. This way if you lean back, or knock the vaporizer over, none of the magic inside will ooze out.
And trust me, one of the worst parts about vaping oils is the cleanup. With Davinci's patented glass oil jars, you don't have to worry about any of that.
Design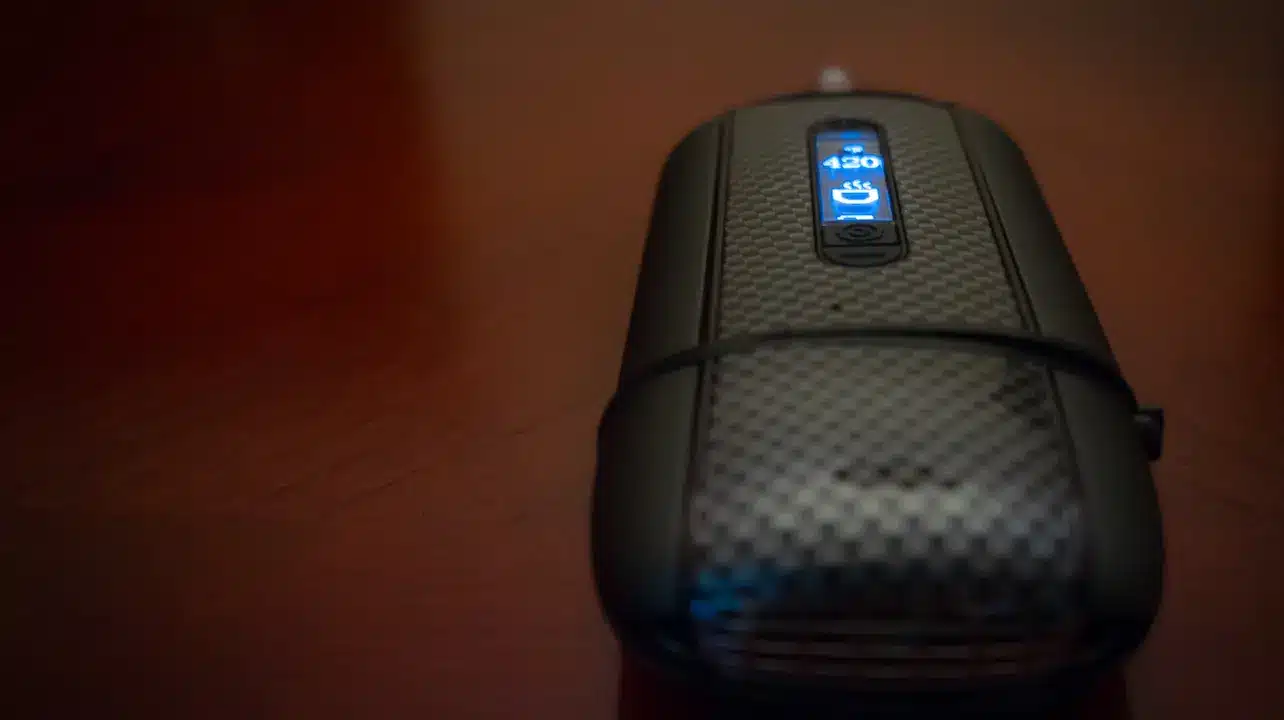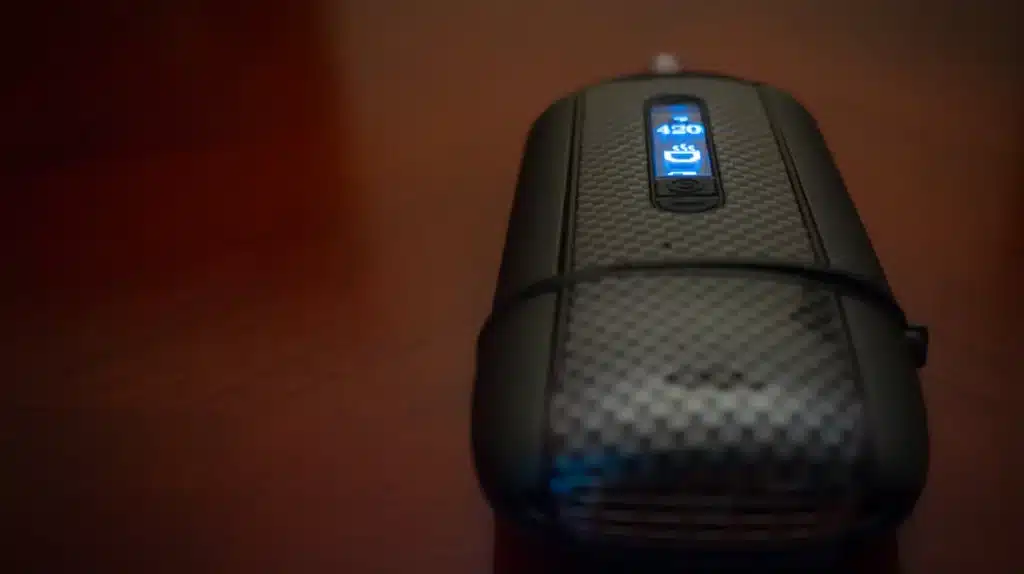 The Ascent stays true to its name, and I'm sure it's something Leonardo DaVinci would be proud of.
"When it comes to design and material selection, it has always been simple. We often ask ourselves, "What would Da Vinci do?" and only select the best options." -Cort Smith CEO and Founder of DaVinci
My first impression when I received the Ascent was that it was kind of big and bulky. Now keep in mind, the only other portable vaporizer that I have ever used was the Pax, which is noticeably slimmer and more lightweight.
What the Ascent lacks in size, it makes up for in performance. For example, the Ascent offers a programmable OLED for exacting temperature control. Setting the desired temperature on this thing is as easy as switching channels on a TV.
Putting the Ascent to the Test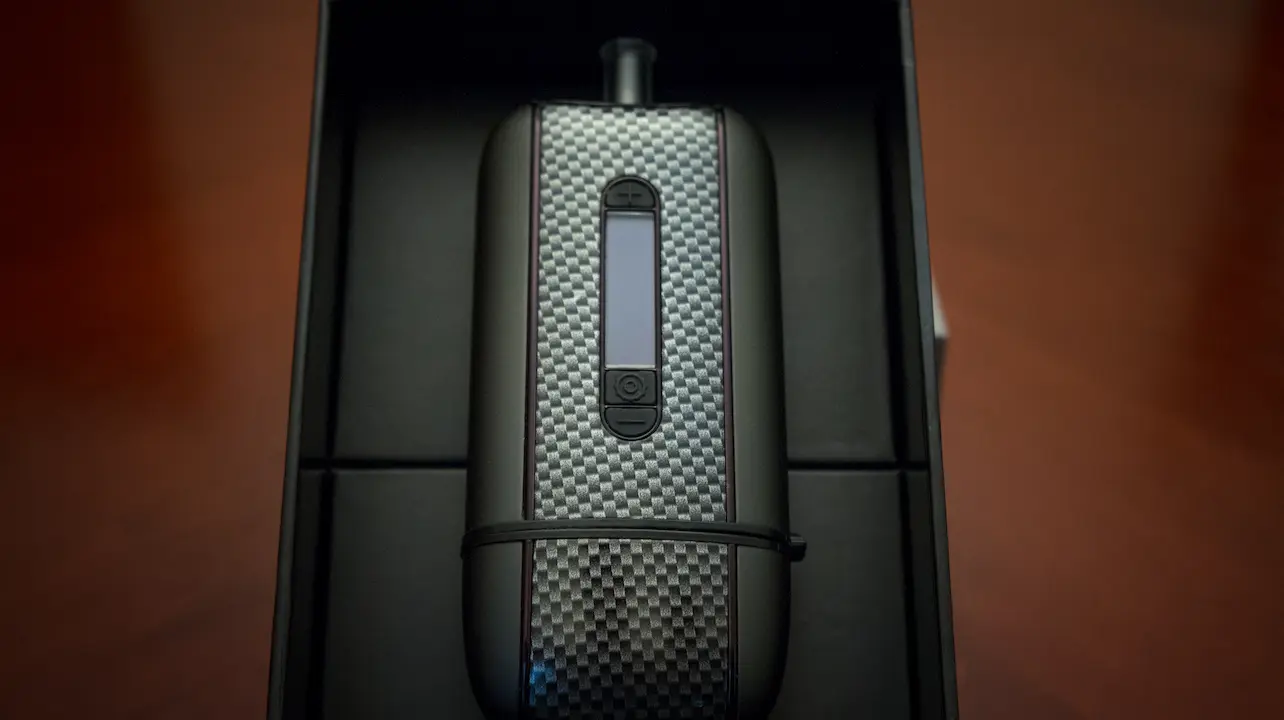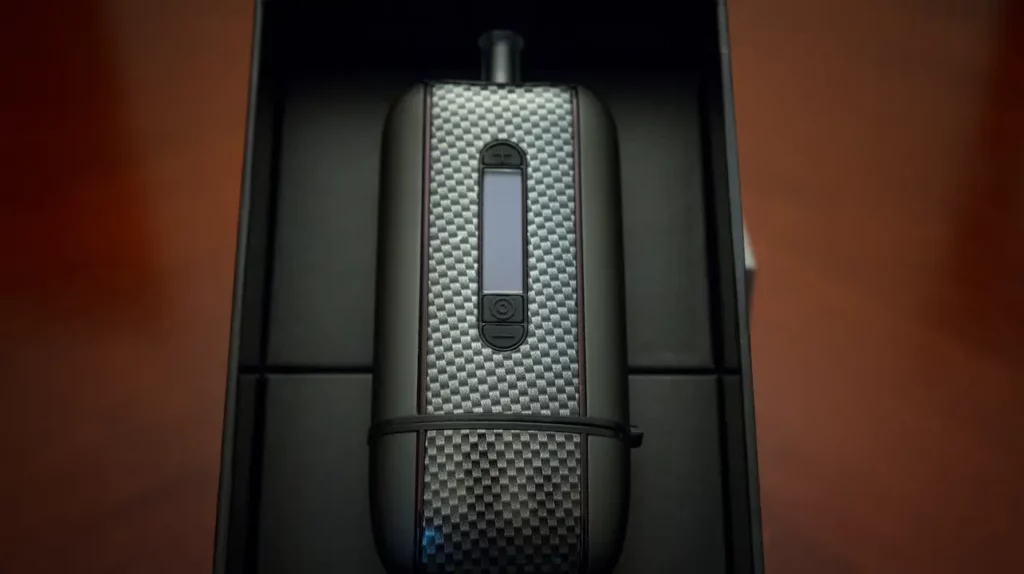 So I had a couple of weeks to play around with the Ascent, and when I mentioned earlier that I put it to good use, I wasn't kidding. I figured that the only what to get the best results was if I heavily relied on the vaporize. So for reviewing purposes, I went in head first with this commitment.
Here's what I liked about the Ascent:
This sucker heats up pretty fast, in about a minute or so. It does vary depending on the temperature you set it at. I kept it around 400 degrees and heated up in a desirable amount of time
Battery life is pretty decent. I got about 2 hours, give or take. Pretty impressive, considering the size of this thing.
Cleaning the Ascent was fairly easy. I would recommend cleaning after every 10 uses, or else you'll have a hard time cleaning out the glass stem.
The purity of the vape I was producing was top notch. You can really tell the difference with the glass-on-glass pathway.
I loved the inconspicuous design. When I was heavily testing the Ascent, I took a trip to NYC and was actually vaping right in Times Square. No one batted an eye.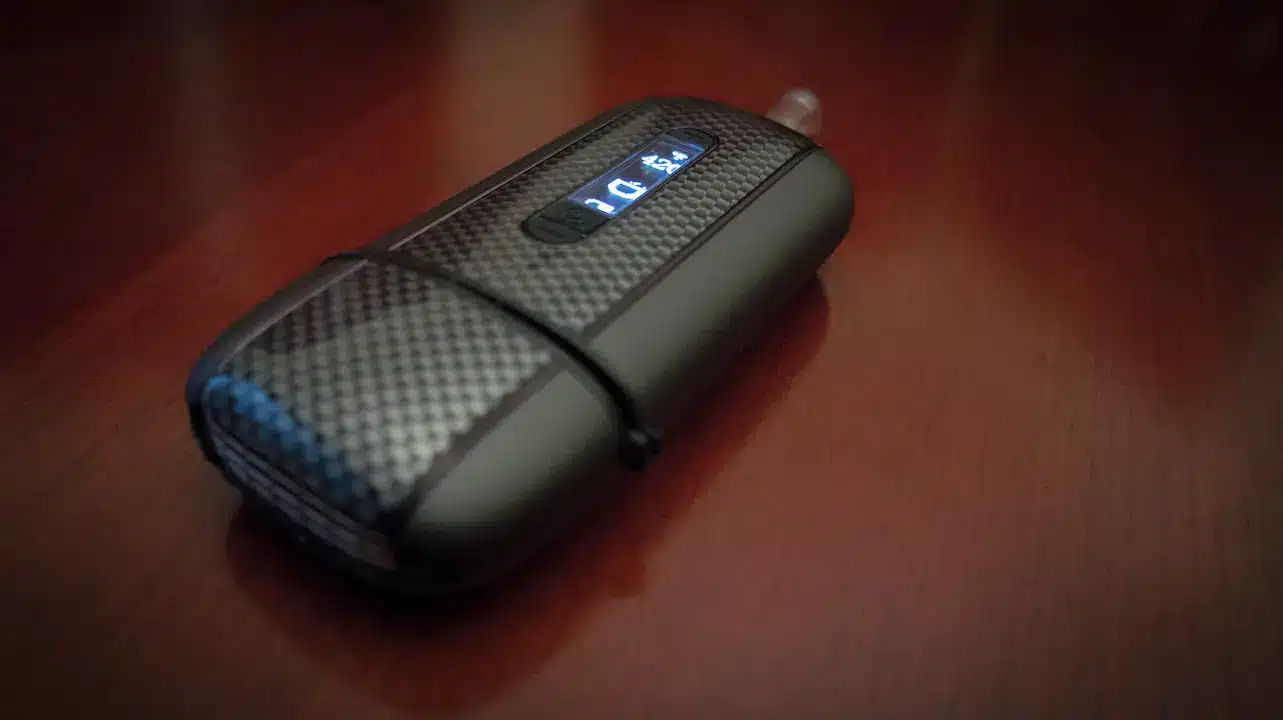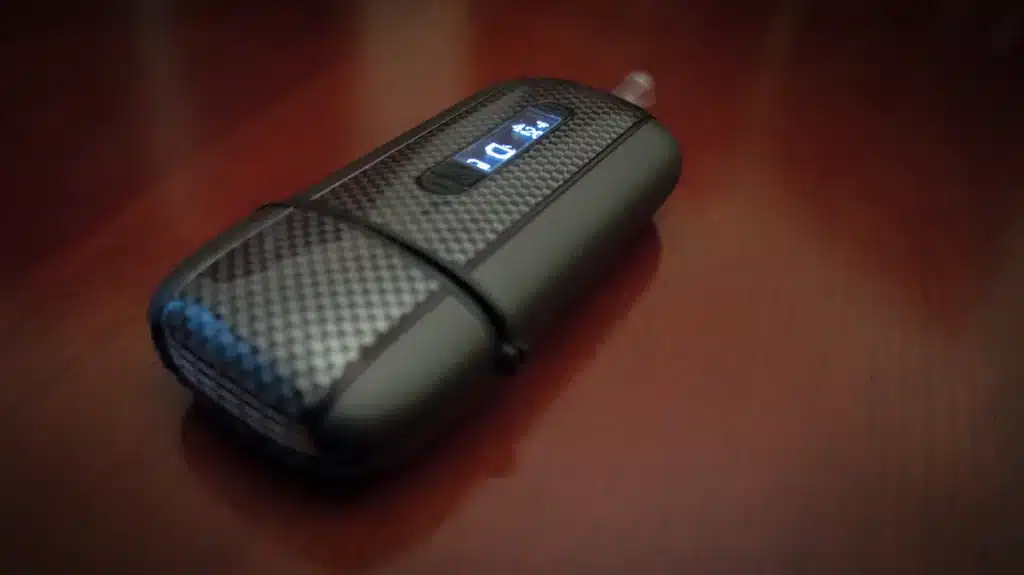 To make a long story short: The Ascent proved that it's the best in its class, and made this blogger a believer. I'll probably never rely on another vaporizer or any other smoking method for that matter.
Follow us on Flipboard, Google News, or Apple News