If you don't mind spending a few bucks, this is a really great iPhone 7 case
If an iPhone case purchase is on the horizon, consider this one from Sahara Case.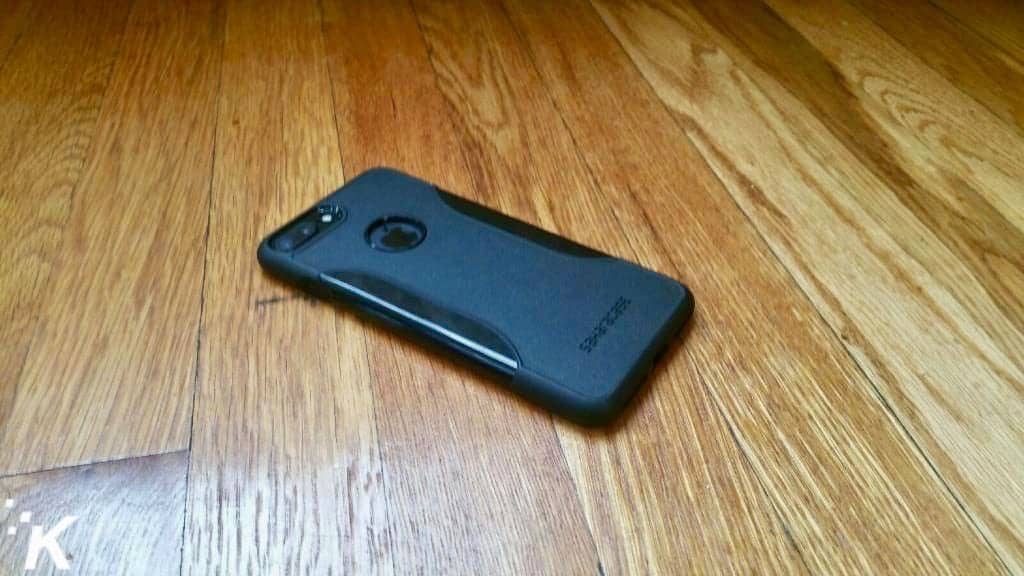 If an iPhone case purchase is on the horizon, consider this one from Sahara Case.
---
Not all iPhone cases are created equally. Some are big, small, thick, thin, and they're even ones that are waterproof. The point I'm trying to make here is that there's a lot of them and picking the right one for you may prove to be more difficult than you thought.
Luckily I got it right on my first try with this iPhone 7 Plus case from Sahara Case. This case is the total package. It's thin, simple, and has this really cool anti-slip grip that helps you avoid your phone from flying out of your hands. The best part? It comes with tempered glass screen protector too.
And it doesn't look tacky like most of the smartphone cases you usually see out there. It rocks a really simplistic design and it even highlights the Apple logo found on the back of your iPhone.
The case is mostly made of high-quality rubber and plastic, so it doesn't feel cheap. It features a built-in camera hood that protects your camera's lens from getting scratched or damaged too. You don't see too much of that with other smartphone cases.
I've dropped my phone a couple of times already with this case and judging by the looks of it, the case did its job. Luckily my drops happened around the house, but I'm confident if it were draped on concrete, the phone would be just fine.
This particular iPhone 7 Plus case will set you back around $22, but that's a deal if you factor in the tempered-glass screen protector. My case came in black but they offer a wide array of colors including aqua, clear, blue-gray and a whole lot more.
And these aren't only limited to the iPhone 7 either. Sahara Case offers different variations of the iPhone as well as Samsung and others. Click here to see the rest of their cases.
► iPhone 7 Sahara Case Protective Kit Bundle
Follow us on Flipboard, Google News, or Apple News