Doom is coming to the Nintendo Switch this November
The Nintendo Switch version of Doom is almost here and we're excited to jump back into its insane world and kick some demon butt.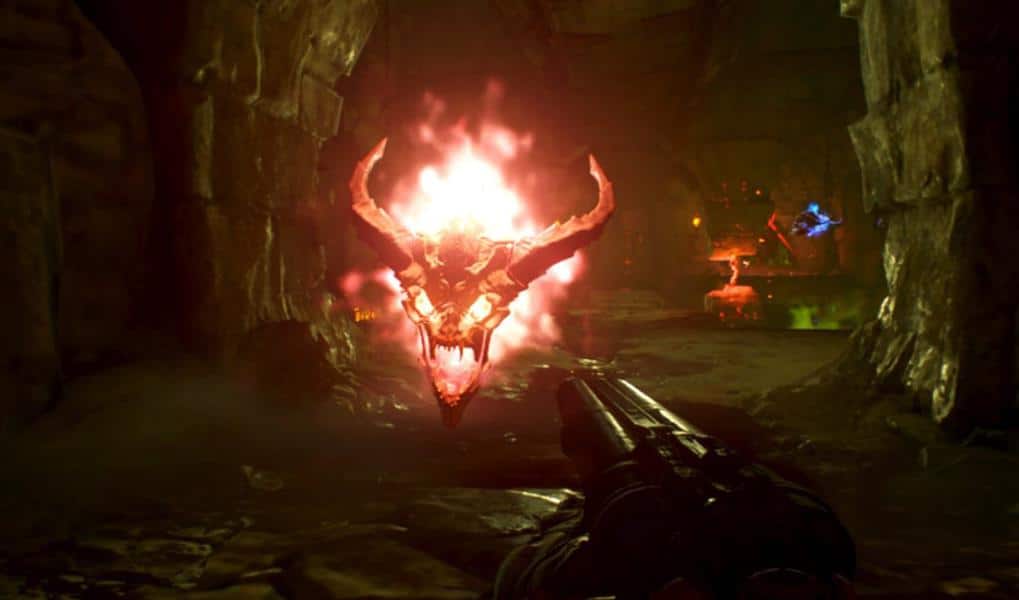 There's a lot of Nintendo Switch games to get hyped for this holiday season. There's Fire Emblem Warriors and Super Mario Odyssey, but another fan favorite that doesn't get the attention it deserves is Doom, and it's set to launch on November 10.
"Nintendo Switch fans can look forward to getting the entire campaign, and all of the difficulty modes including "ultra nightmare mode, which is a really fun way to play the game," said executive producer Marty Stratton in a new developer video.
Rip and tear through the demon hordes in #DOOM, coming to #NintendoSwitch on November 10th! pic.twitter.com/jiat3dny6Q

— Nintendo of America (@NintendoAmerica) October 16, 2017
The Nintendo Switch version will feature a competitive multiplayer mode, which has 12 modes, 18 maps, and all downloadable content included. There's even an Arcade mode which allows users to replay levels from campaign mode with upgraded weapons.
"We had a very scalable engine if you kind of look at the analysis that was done of IdTech 6 right after the game came out," Stratton said. "Most of the technical sites that evaluated it talked about how scaleable it was and how many options we gave players. And in bringing it to the Switch, we worked with a developer named Panic Button that has a lot of experience with Nintendo hardware."
Doom comes to the Nintendo Switch on November 10. The game is now available on PlayStation 4, Xbox One, and PC. You can preorder the Nintendo Switch version here.
► Nintendo
Follow us on Flipboard, Google News, or Apple News