Doordash says orders with no tip might take longer to be delivered
"Not wanting to tip door dash drivers and still wanting fast service is actually insane. You deserve cold food every single time."
In a world where time is money, DoorDash is making sure you know just how much your time could cost.
The food delivery giant has begun testing a new feature in its app that warns users: if you're not tipping, your food might be taking the scenic route to your door.
The pop-up warning, which is currently undergoing trials, alerts customers that orders without a tip might be slower to arrive.
Why, you ask? Well, it seems that DoorDash drivers, known as Dashers, have the freedom to pick and choose which orders they want to deliver. And let's be real, an order with a tip looks a lot more appealing than one without.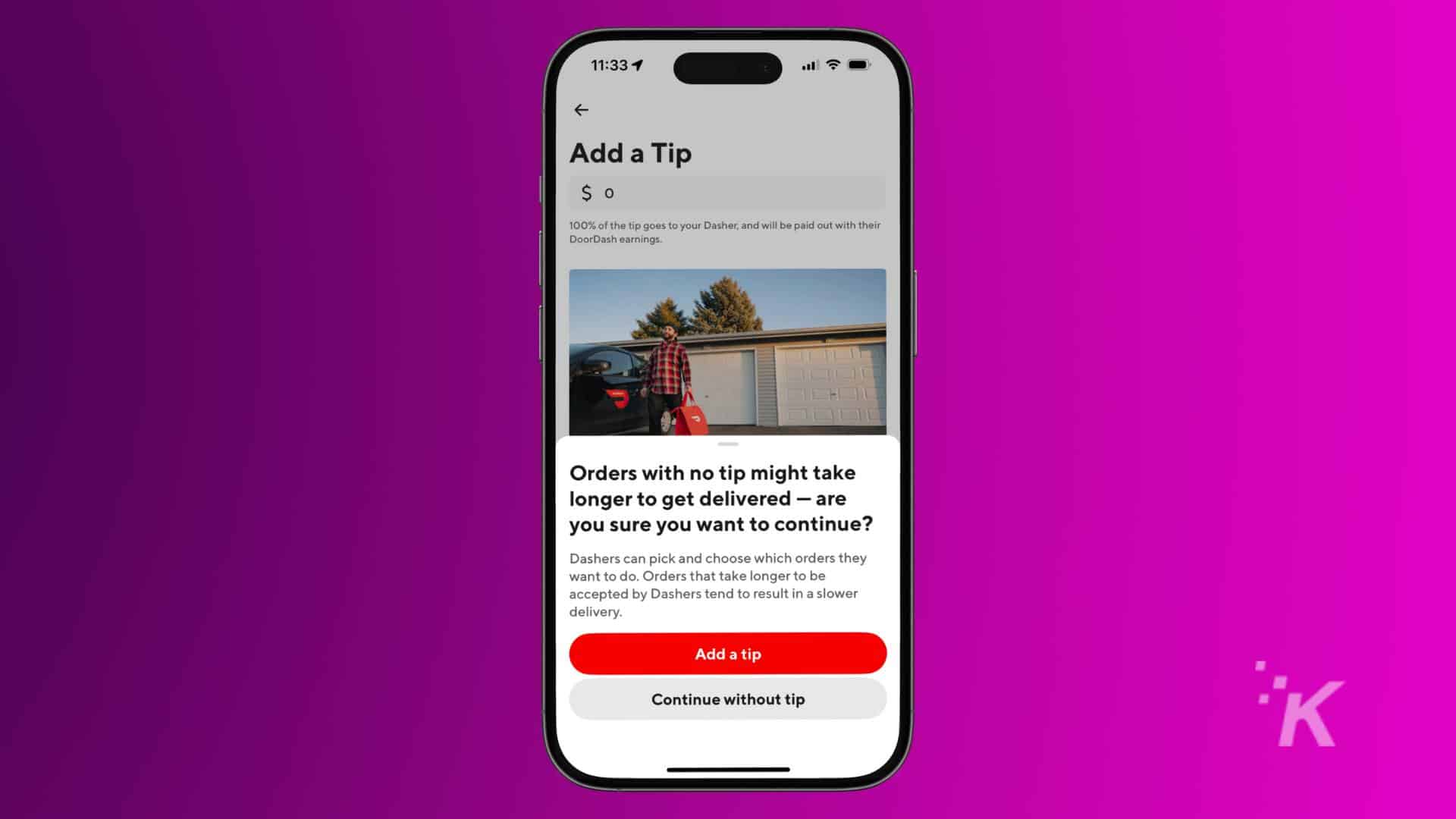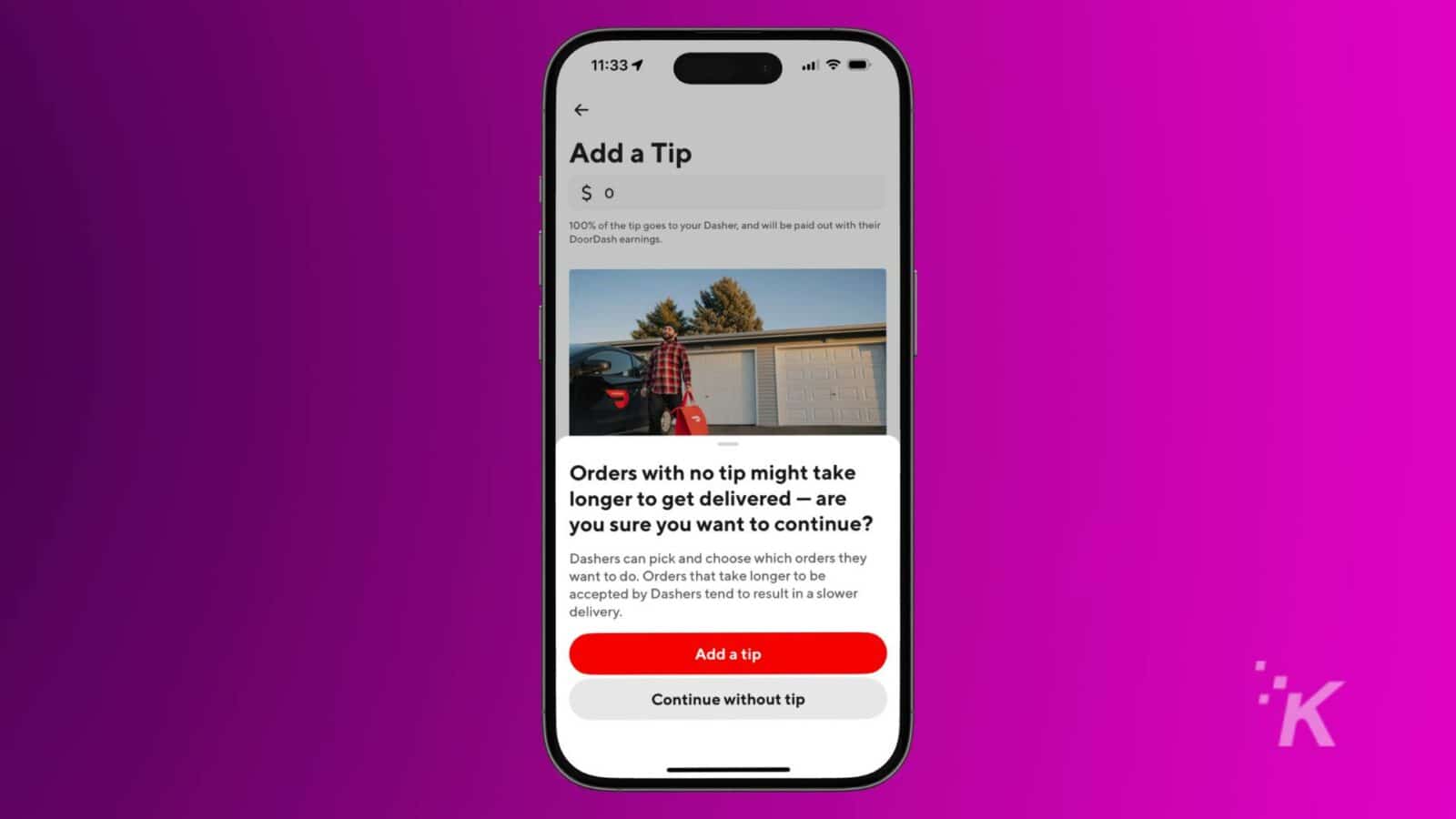 Now, before you get your takeout containers in a twist, remember that this is just a test.
DoorDash spokesperson Jenn Rosenberg explains via The Verge that the company is exploring this feature to ensure the best possible experience for everyone involved – customers, Dashers, and even the restaurants whipping up your favorite dishes.
Everyday, Dashers go the extra mile to help connect consumers with the best of their local communities. That's why we encourage customers to show their appreciation by tipping. 

As independent contractors, Dashers have full freedom to accept or reject offers based on what they view as valuable and rewarding. While the vast majority of customers do leave a tip, offers that don't include a tip can be seen as less desirable – this impacts our entire community, leading to longer wait times for customers, orders sitting longer at merchants, and less value for Dashers. 

This reminder screen is something that we're currently testing to help create the best possible experience for all members of our community. As with anything we pilot, we look forward to closely analyzing the results and feedback.

This move is part of a larger conversation about tipping practices in the gig economy.
If you recall, DoorDash had to restructure its payment system back in 2019 following a New York Times report that revealed drivers weren't receiving the full amount of customer tips. This new feature seems to be another step in addressing that issue.
But don't just take DoorDash's word for it. One former Dasher shared on social media that he often passed up on no-tip orders. His advice? If you don't want to wait an extra hour or two for your food, maybe consider adding a tip.
With that said, I'll close this post out with a tweet that makes so much sense it hurts: "Not wanting to tip door dash drivers and still wanting fast service is actually insane. You deserve cold food every single time."
Have any thoughts on this? Drop us a line below in the comments, or carry the discussion to our Twitter or Facebook.
Editors' Recommendations:
Follow us on Flipboard, Google News, or Apple News