E3 2016: Focus Home Interactive has a promising line-up
I got a chance to stop by Focus Home's booth a couple of weeks ago at E3 and what I saw was a promising lineup of games due to be released.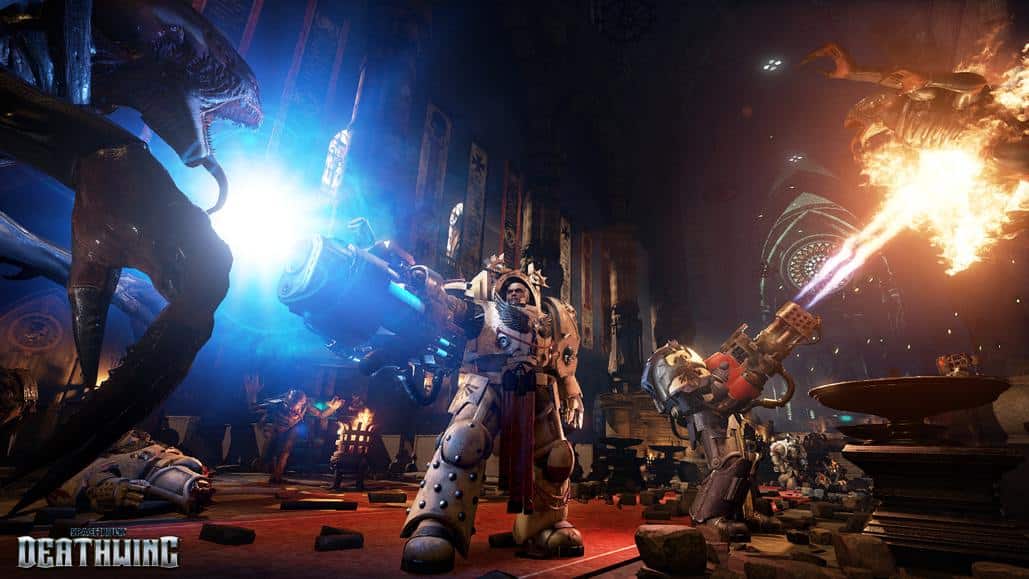 If you're unfamiliar with Focus Home's games, they're usually sleepy cult hits that aren't terribly expensive and while they aren't super polished like a AAA title, they're extremely well done and inventive even if the game itself doesn't turn out to be all that great.
These are the guys who brought you Bound by Flame, Blood Bowl, Farming Simulator, and a ton of other so-bad-they're-good hits popular with the Steam crowd. This year at E3, I saw a side of Focus that I didn't expect: They've got some extremely great looking games coming on the horizon. I had an appointment to see some of their upcoming titles and I'm really excited about what I saw.
Farming Simulator 17
The first game shown was Farming Simulator 17. The demo showed some of the new features, including all the new individual movements for the parts of different farm equipment, as well as being able to drive a consumer truck. I don't really understand the appeal of these games, but people are super interested in them and that's pretty cool for a game that kind of seemed like a joke at first glance.
It's Farmville, but not terrible, and doesn't require you spam the hell out of your Facebook friends with invites.
Space Hulk: Deathwing
Up next was the sequel to Space Hulk, called Space Hulk: Deathwing. It looked pretty cool, but as I'm unfamiliar with most of the Warhammer 40K universe, as well as the original title, I wasn't sure what was new or what I was looking at specifically.
One thing the demo did mention was they addressed fan concerns from the original game and from what I could see of it, Space Hulk: Deathwing looks like it'll be a solid FPS.
The Surge
Following Space Hulk: Deathwing came a game I'm really excited about: The Surge. Although it's being made by Deck 13, I'm less leery of this game because Lords of the Fallen wasn't quite as terrible as some of their earlier games like Venetica.
The Surge really grabbed my attention, as you're playing a worker who's colleagues have been infected by a virus that essentially turns them into zombie type creatures, all while being inside of mech suits. It's basically a futuristic version of Dark Souls, but they're saying it's going to have a deep and intricate crafting system which will allow you to customize your mech and upgrade abilities. Deck 13 also says The Surge is going to be faster paced than Lords of the Fallen as well, so this game is quite high up on my radar for next year.
Vampyr
Last and certainly not least, Dontnod, the studio behind Remember Me and Life is Strange has a new Vampire game coming out called Vampyr (pronounced Vahm-peer). In Vampyr, you play as a doctor who's healing patients while also coming to terms with his newly vampiric status, and he continually struggles with his "do no harm" oath, while also struggling against the urge to satiate the hunger. The choices you make directly impact the city, and killing too many people will cause areas to decline.
Dr. Jonathan Reid also has vampire powers and he fights with a bonesaw, so how cool is that? Vampyr reminds me a lot of the combat from the game Dark, except actually good. There are also a ton of dialogue options – a la Mass Effect – and because the game is an action RPG, I can't wait to use some his cool powers on unsuspecting jerks. There's one really sick move the developers showed us where Reid conjures a spike out of darkness and impales his enemy onto it. This may be the most interesting vampire game since Vampire the Masquerade and I'm personally super stoked to get my hands on the final game.
While those four games were the only thing shown directly in my appointment, I did get a few minutes to walk around and check out some of the other games shown at Focus Home's booth on the show floor. The Technomancer actually came out today and it looks pretty sweet, but as all games that Spiders makes, I'm cautious about my expectations.
I also saw Styx: Shards of Darkness, but I can't exactly say I'm a fan of those games. The first one had fairly terrible controls so I've kind of dismissed it, but gameplay looked pretty decent. The one game that really caught my eye and attention was Shiness: The Lightning Kingdom. Simply put, graphically it's gorgeous and reminded me a lot of the art style of Dust: An Elysian Tale. Shiness is essentially a JRPG, but it's got a slight twist – battles drop into a fighting game style, similar to Dragonball Xenoverse. This mixing of concepts has me super excited to check this game out and I can't wait til it releases later this year.
All things considered, this might be Focus Home Interactive's strongest lineup thus far, and I'm super excited about several of these titles. We'll know more as they release, but for now these are the games I've got my eyes on.
Follow us on Flipboard, Google News, or Apple News