E3 2018: What to expect from Microsoft's press conference
Here's what we think is on the horizon for Microsoft at E3 2018. Yes, there's Halo in here.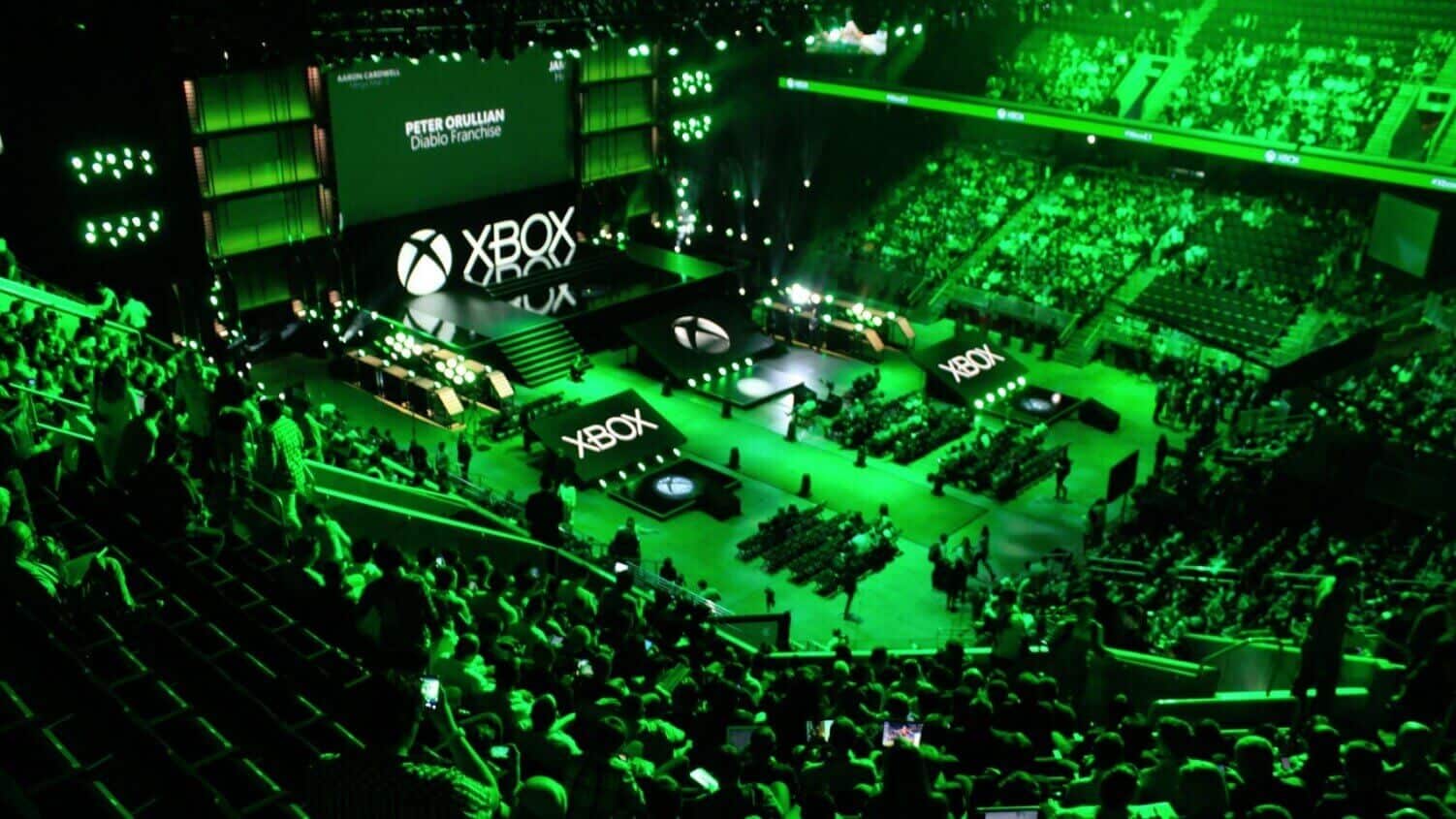 Microsoft needs to pull something out of the bag at E3 2018. Their hardware has been reinvigorated with the release of the Xbox One X, and there's no doubting how beautiful third-party titles now look on the platform – but there's a missing gap in first-party titles.
Phil Spencer has re-committed to first-party game development so we're hoping that some heavyweights are going to grace the stage this year, including the second half of the story from Halo 5. Here's what you should expect to see.
Forza Horizon 4
https://www.youtube.com/watch?v=IOB0QAVUiXc
This is an easy one to forecast. There's been a Forza game every year on the dot since the Xbox 360 days, and we see no reason for that to change now. Playground Games have come on in strides since the series' inception, and Forza Horizon 3 is one of the best games in the entire ecosystem. Microsoft did get some backlash over the microtransactions in Forza Motorsport 7, so they've got all the chance to turn to a more consumer-friendly business model here.
Eurogamer dropped the bombshell that Playground Games were also working on another project – A new Fable game. If this pans out, the game will be in the very early development stages but it might get teased at E3 to boost Xbox One's small AAA library.
Crackdown 3
https://www.youtube.com/watch?v=k_9fG8hPCi0
Finally. This was originally planned to be a launch title for the Xbox One X back in November. It needed a few more layers of polish so back to the development partners it went. Early gameplay seemed sloppy, with an art style that didn't use the power of the Xbox One and some uninspired design choices.
Public opinion is strong for this title, however, with both games being dear to the hearts of Xbox gamers. If it has a strong showing at E3, it could be one of the best open-world games for the Xbox ecosystem. Likewise, if the ambitious multiplayer mode pans out, Microsoft will have a winner on their hands with the unprecedented environmental destruction made possible by their Azure cloud servers.
Crackdown is scheduled to release later this year for Xbox One and PC as a Play Anywhere title.
Halo 6
This might just be us wishing, but an announcement of Halo 6 would easily get Xbox fans slathering and go a long way to filling up the first party catalog again. The last main entry, Halo 5: Guardians released three years ago now to a mixed reception. The short campaign and leaving out of split-screen play really didn't sit well with fans, with the campaign really feeling like half of a game. Halo Wars 2 also failed to make much impact, although it did fill in some of the universe's mythos.
With Halo 6, Microsoft and 343 Industries have a chance to right the ship and get the franchise kicking again. A return to the Master Chief-heavy storylines and a simple multiplayer structure will go a long way to soothing the longtime fans, and possibly bring some new ones in. With the power boost of the Xbox One X, Microsoft has a chance to wow us just like the original Halo all those years ago.
Gears of War 5
This is also a reach, it's more likely that Halo's next installment will be announced at E3 than Gears of War 5, but Walmart Canada did accidentally show a listing for the title earlier this year. That leads us to believe that it's further in development than we thought and might get an early outing. Some of the rest of the listings that day have been confirmed, including Rage 2, and publisher Bethesda appeared to hint at the overall accuracy in a series of tweets that day.
Gears of War 4′s campaign wasn't the greatest story in the series, but oh boy did it look pretty. The Coalition delivered a worthwhile sequel with a fantastic competitive multiplayer mode and if they can pull that out of their bag again fans will be well served.
Sea of Thieves content update
Sea of Thieves felt like a Rare game, but it was more slim pickings instead of treasure ahoy. Repetitive mission structures soon lost their luster and the player base dropped off. If they release some needed content as free updates, Microsoft has the chance to win back some hearts and ensure they don't walk the plank.
For any content update to matter at E3, it will have to launch after the announcement is over. If Microsoft bundles it with a trial of Xbox Game Pass so everyone who hasn't tried the game can set sail, this would be a savvy move and reignite hype for the title.
Ori and the Will of the Wisps
We've heard almost nothing about this title since Microsoft's E3 2017 press conference, so an announcement about it at E3 2018 is sorely needed. The open-ended platformer is a direct sequel to Moon Studios' stunning Ori and the Blind Forest and will expand the story behind the titular forest. It's not going to be the most taxing use of the Xbox One's power, but it's still a big deal for Microsoft. The first game is one of the most critically acclaimed games not to be released on a Playstation or Nintendo this generation so a success for the sequel is paramount.
New Splinter Cell game
On the same Walmart Canada listing that outed Rage 2 was an untitled Splinter Cell game. Adding to the mystery was a listing for the game that appeared on Amazon Canada for the briefest of moments before being removed. The game's protagonist, Sam Fisher, recently appeared in a special DLC mission for Ghost Recon: Wildlands that alludes to a stolen nuclear device, that might potentially be setting the stage for the game's story. If so, this is a really smart foreshadowing for Ubisoft using their other IPs to tie their worlds together.
Ubisoft games are usually announced during their own show at E3, but as Splinter Cell has a strong home on the Xbox, some of the previous series was announced at Microsoft's events. We'll have to wait and see if it sneaks in like a ghost in the night.
'Spider' Elite Controller at E3 2018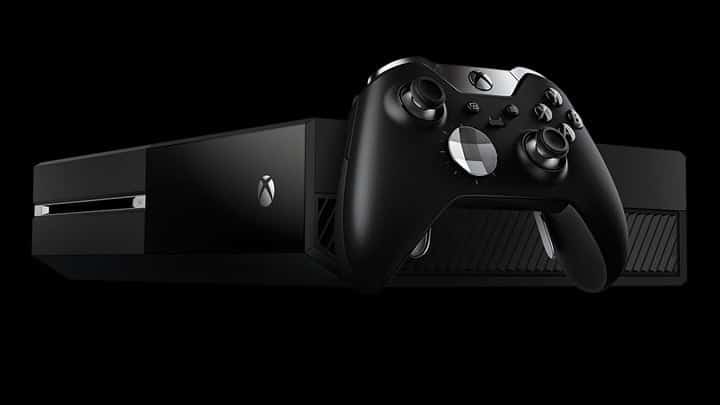 The upgraded Xbox One X is already widely available, but that doesn't mean Microsoft won't show off updated peripherals at E3. Back in January, it was reported that an updated version of the Xbox One Elite controller was in the works, using a USB-C port, three levels of trigger lock, adjustable tension on the controls sticks and redesigned grips. There's often some hardware announced at E3 and with the Kinect already outed at Build, this seems a perfect time to unveil it.
What do you think Microsoft will show at E3 2018? Let us know in the comments.
Follow us on Flipboard, Google News, or Apple News