Musk calls Zuckerberg a "cuck" and then asks to compare penises
Now, if you'll excuse me, I need to go measure my…Twitter followers.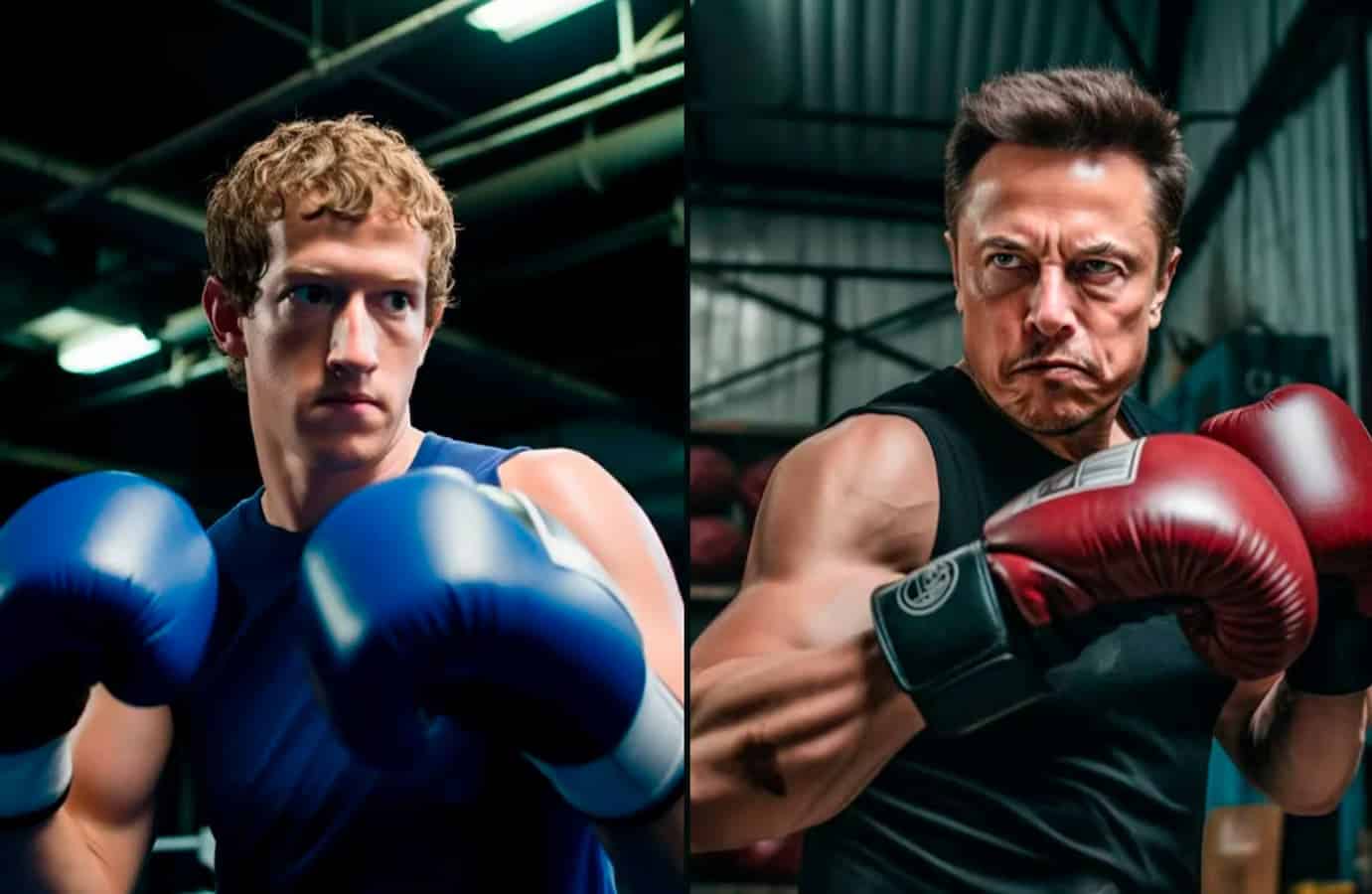 Alright, let's dive into this one. Elon Musk, the billionaire tech mogul and Twitter owner, has thrown down the gauntlet in his ongoing feud with Facebook founder Mark Zuckerberg.
In a move that could only be described as peak 2023 internet culture, Musk suggested he and Zuckerberg should have "a literal dick-measuring contest.
In a message seemingly sparked by Meta CEO's launch of Threads – a new social media platform seen as direct competition to Twitter – Musk didn't hold back. Using the term "cuck," a slang word for cuckold which is often used in rightwing circles as an insult, he wrote: "Zuck is a cuck."
"Zuck is a cuck," Musk tweeted under a screenshot of a Threads exchange between Zuckerberg and the account for the fast food joint Wendy's, referencing a sexual fetish in which someone enjoys watching their partner fornicate with someone else.
The worst part? He doubles down on his poor joke. Like seriously, this is beyond cringe-level stuff; only going to show you how this man does not have a funny bone in his soft, overweight body. Here, just see it for yourself.
But it doesn't stop there. The Tesla and SpaceX boss also proposed a mixed martial arts bout with Zuckerberg. If you're wondering whether we've stumbled onto some bizarre fan fiction, trust me, I'm right there with you.
Threads appears to be doing well since its launch last week, reaching 100 million users, according to Techcrunch. Meanwhile, Twitter has been facing challenges, including controversy and technical issues, since Musk took over last year.
Zuckerberg seems unfazed by all this drama, though. His goal with Threads? To keep it friendly as it expands. He believes that's why Twitter never reached its full potential and wants to do things differently.
The rivalry between these two tech giants seems far from cooling off anytime soon. So grab your popcorn, folks, because this show isn't over yet. Now, if you'll excuse me, I need to go measure my…Twitter followers.
Have any thoughts on this? Drop us a line below in the comments, or carry the discussion to our Twitter or Facebook.
Editors' Recommendations:
Follow us on Flipboard, Google News, or Apple News