ENC Recovery helps you recover files lost to computer crashes and damaged hardware
Data recovery is now easier than ever.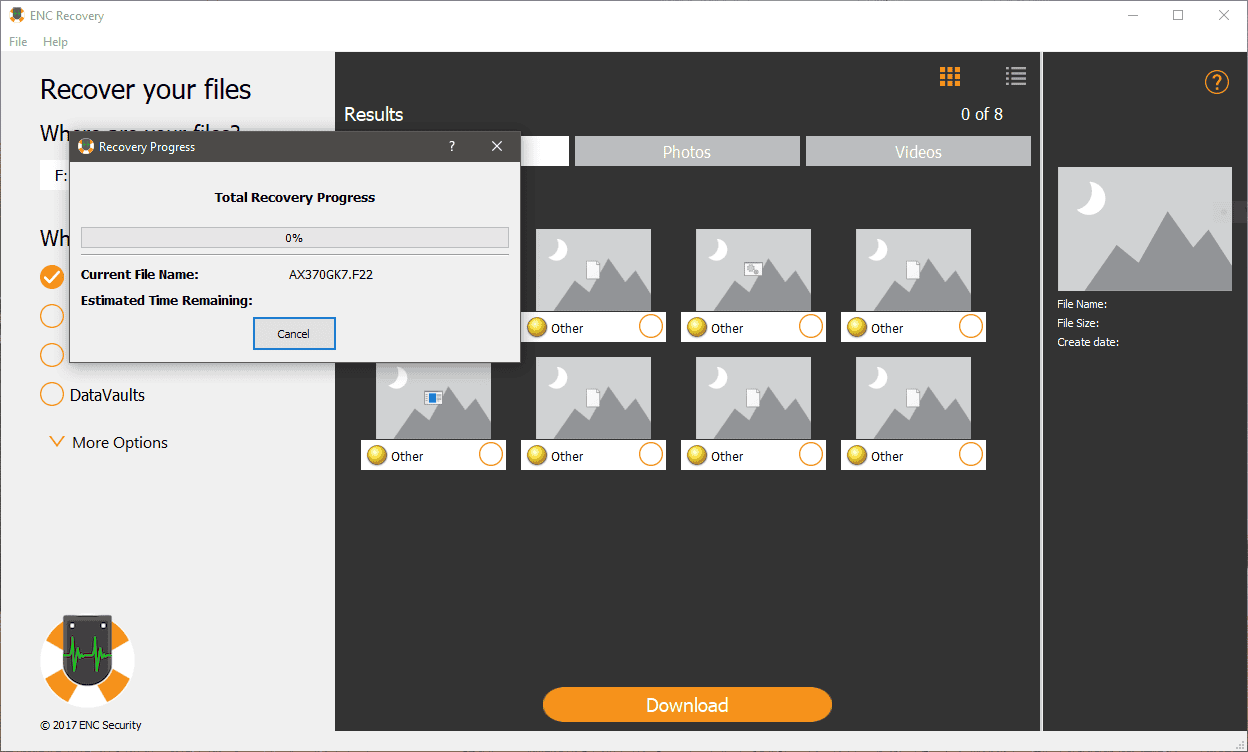 The Good
Works as advertised
Easy to use
The Bad
Only works on removable storage
Losing your precious data for whatever reason is heartbreaking. It doesn't always have to be forever, however, if you can run recovery software on the drive in question before doing anything else that might overwrite those precious bytes. ENC Security who makes DataVault, has released their newest program, ENC Recovery and I've been having a look at it over the last week.
ENC Recovery was created to recover data after lost files, crashes, and even damaged hardware. It's super simple, all you have to do is select your media device (it works with all removable storage mediums) and click the recovery button. You can choose specific file types if you know what you're looking for, and you get the option to recover to the original file path which is handy for camera memory cards.
Once the recovery routine has finished, you'll have a list of files that it's found. If it's the first time you've run the program, you'll get a prompt to buy a license key to continue, with a link to ENC's website. ENC Recovery is $39.99, and I noticed that there's a 15% discount currently available at checkout.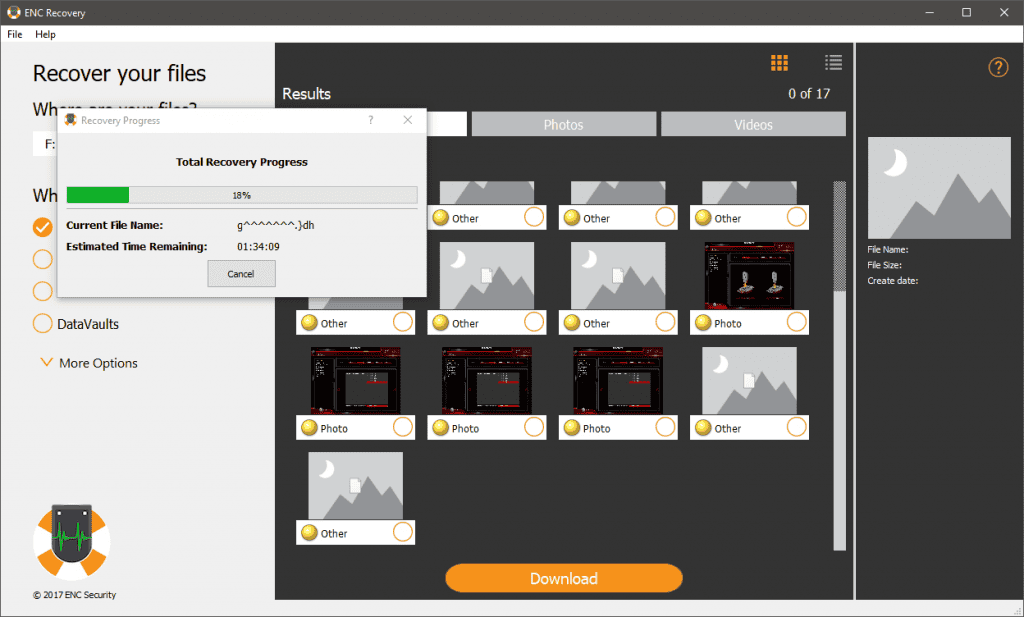 Once you've added in your license details you can save the recovered files. I managed to recover some screenshots that I didn't even remember taking of a computer BIOS I was working on. That's only five total steps, including downloading the software. Pretty remarkable when only a few years ago data recovery software was complicated and cumbersome to use.
ENC say their software solution is unique in the market, as it can recover any type of file or directory structure, even custom extensions, GoPro or other video footage that's often split among folders. It also can recover digital Vaults, such as their own DataVault. Jeroen Wortelboer, co-founder, and CEO of ENC Security states,
At some point nearly everyone experiences the loss of important files, be it from hardware failure, user error, malware, and so on. The experience can be panic-inducing, leaving people wondering if their data is recoverable or otherwise gone forever. ENC Recovery brings swift peace of mind by not only being able to recover the data in a few simple steps, but also restoring the filing system that was previously established. Plus, ENC shows proof of data recovery before a customer has to pay for the software. There's zero barrier to entry in the event you find yourself with lost files.
KnowTechie received a license key from the developer to aid in this review.
For tech and gaming news, make sure to check out:
The Good
Works as advertised
Easy to use
The Bad
Only works on removable storage
Follow us on Flipboard, Google News, or Apple News