Fancred drafts the Washington Redskins & Carolina Panthers as first NFL partners
Looking to find and engage diehard fans, the Carolina Panthers and Washington Redskins have created official team profile's on Fancred.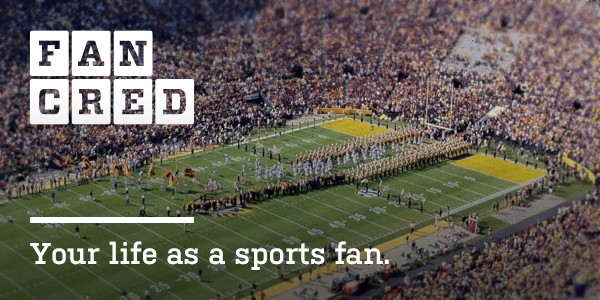 Fancred is no stranger to KnowTechie. We've covered them a few times here in the past, and hell, I even wrote a spotlight about them on UPI. So when the news came down they officially signed on two NFL teams to their sports-focused social media platform, it only felt natural to share this news with our readers.
Earlier this month, the company proudly announced that the Carolina Panthers were hopping on board as its first NFL team partner. Although this is a milestone in itself, the Fancred team had to wrap up the celebration party short. All due to the fact that a couple of weeks later, the Washington Redskins officially threw their hat into the game, giving Fancred the credibility of having two professional football teams on its roster.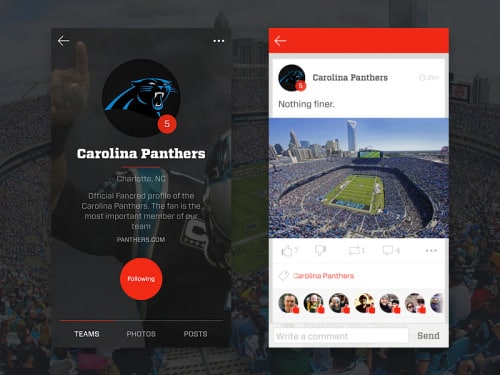 Carolina Panthers Team President, Danny Morrison, said this in a recent press release regarding the announcement:
"What we love about Fancred is that the primary focus is sports. Our fans are consuming our product differently in this digital age and we want to offer them a place to interact and engage with other Panthers fans who share like­-minded interests. Our goal is to deliver premium content with more personalized fan experiences and Fancred allows us to do that."
With these two partnerships forged, users will have a direct line with these organizations right through the app. Meaning users will get exclusive access to content, news updates, promotions, and giveaways. Leaving the rest of the shmucks that aren't on the app to fend for themselves.
In an email to KnowTechie, Hossein Kash Razzaghi, Fancred's CEO had this to say about the announcement:
"We are excited to have the Panthers and Redskins as part of the Fancred community. We are seeing professional and collegiate sports teams such as these choose Fancred because of the sports-only environment and the ability to reach, engage and monetize their fans by really getting to know them as individuals. As fans document their allegiances and everything they do in their Fancred fan profiles, they are building a digital archive of their favorite moments that teams can use to develop personal relationships to reward passionate and devoted fans."
If you're not hip to the game, Fancred's app allows users to upload photos and videos, check-in at stadiums, share interesting articles and funny GIFs. It essentially lets you experience game day every day. The app is available on iOS and Android devices as well as desktop.
Follow us on Flipboard, Google News, or Apple News