Five reasons why Spotify should worry about Apple Music
Apple Music may be late to the party, but Spotify is not in the best position to fight against this new opponent.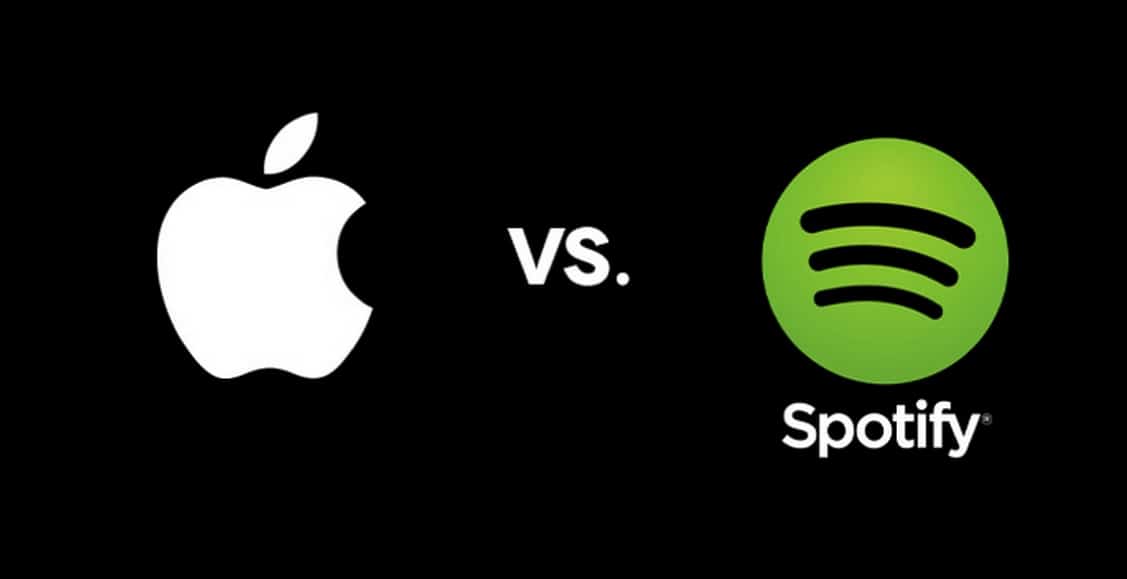 Last night's release of Apple Music, formerly known as Beats Music, has people wondering about the dangers that it could pose to the highly popular Spotify. As I previously stated here, as soon as Apple joined the music streaming war, it was going to be interesting to see how it would all shape up. I, for one, was skeptical about Apple Music until I tried it and reflected on their approach.
I've used Spotify's Premium service for a couple of years now, and after a day of using Apple Music on my iPhone and iTunes, I must say that Spotify could be in trouble.
Judging Apple Music by the numbers on the customer side of things doesn't help at all. Apple has made sure that their offer replicated or improved the ones that Spotify has. Here's a comparison table from TechCrunch, among with some other music streaming services.
Given the similarities in pricing between Apple Music and Spotify, it's important to explore the bigger bang for the buck that Apple Music offers.
1. An integrated ecosystem
To gain access to Spotify one needs to install it on their device and sign up to their service. This can be a hassle even if you only want to use the service for free. Spotify has a web player as well, but you also need to sign up to gain access.
Apple has the advantage that Music and iTunes come preinstalled in iOS and Mac OS X, respectively. Everyone who has an iCloud account with payment information almost automatically has access to Apple Music's three-month trial. This means that anyone who has already bought a song on iTunes or an app on the App Store is a couple of taps away from 30 million songs for three months for free.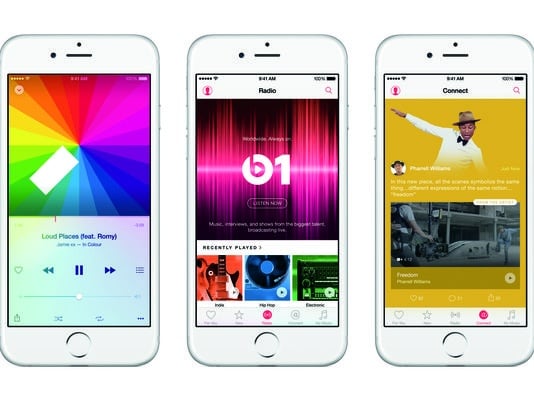 There's also the fact that if you already own Apple products, you will already feel that Apple Music sits comfortably in the whole Apple ecosystem, such as with iTunes Match and iCloud. It's true that Spotify is available for more devices and has fantastic partnerships with companies such as Sonos, but the relationship is not as tight as the one you would find between Apple's products and services. Besides, who's to say that Apple will not launch a web-based Apple Music service, easily accessible from any device? That's how Beats Music worked, anyway.
Meet Therabody's All-New TheraFace Mask
TheraFace Mask is a breakthrough FDA-cleared LED skincare mask with added tension-relieving vibration therapy. Clinically proven results include firmer, smoother, healthier-looking skin with a visible reduction in fine lines, wrinkles, and uneven tone in as little as 8 weeks
2. Greater support from artists and record labels
Except for the slight hiccup with Taylor Swift's recent demands about paying record labels during the three-month trial—which was immediately rectified–Apple has always struck strong relationships with artists and record labels since the creation of iTunes and the iPod in 2001.
Even so, money-hungry corporations or independent producers and artists are generally skeptical about music streaming services. For that reason, Apple has made sure that around 73% of the revenue collected from Apple Music worldwide would be used to pay artists and record labels—Spotify pays them 70% of their revenue.
3. Apple Music Connect
Even though I'm not particularly interested in Connect, it's true that it's a more artist-centric version of Ping, which is a good thing. Connect is the social element of Apple Music that motivates artists to keep their fans posted on their latest developments.
Taking the stance of an indie artist, this could mean you can engage with your audience by showing them not-yet-released exclusive content, such as lyrics ideas, or musical compositions. When it comes to uploading unreleased or incomplete songs, Connect could turn into some sort of SoundCloud. Interviews and Q&As are also great ways of exploiting this service.
Connect offers the possibility for indie artists to gain exposure, but to gain access to Connect there is some obvious top-down gatekeeping which is still unclear, just like what happened with the App Store when it started. Unlike with SoundCloud, if you're an unsigned artist, you wouldn't be able to create an artist account on Apple Music.
4. Beats 1
This one surprised me.
I was expecting an alright radio station, but it's actually top-notch. In a way, it reminisces the excellent BBC Radio 1—it might be the fact that Zane Lowe is one of the station's main DJs.
Beats 1 is a great addition to a music streaming service because it makes music curation have an even more personal and human touch to it. Beats 1 proves that radio services for passive listeners are still a thing. Expect more stations to tag along.
5. It's Apple
Apple has played the music game for 14 years already and it definitely deserves a spot in the history of music business. Even though it has arrived late to the music streaming party, Apple's strong ties with industry leaders are guaranteed.
Apple Music is only a single business of the hundreds that Apple has, whether they be hardware- or software-based. The truth is, if Apple Music fails, Apple can recover from it; if Spotify fails, it's the end of Spotify. Spotify has already reported a drop in ad revenue from 13 percent to 9 percent and the huge loss of $162 million in 2014 despite the exponential growth in total revenue, so Spotify needs to tread carefully.
To conclude
Spotify has the advantage of being in the market for years and for having a wide, dedicated customer base with plenty of playlists. Spotify also has a great API for integrating third party apps and an added level of social interaction between Spotify users. Still, this is not enough. Fixing economical matters is a priority for Spotify right now, which means that innovation may be a struggle. Apple's only focus is to destroy its competitors through competitive advantage, so arriving late to the music streaming industry can actually be good for Apple after studying the market.
Follow us on Flipboard, Google News, or Apple News