Ford made a noise-canceling kennel for your precious nervous pooch
And it looks stylish as all hell.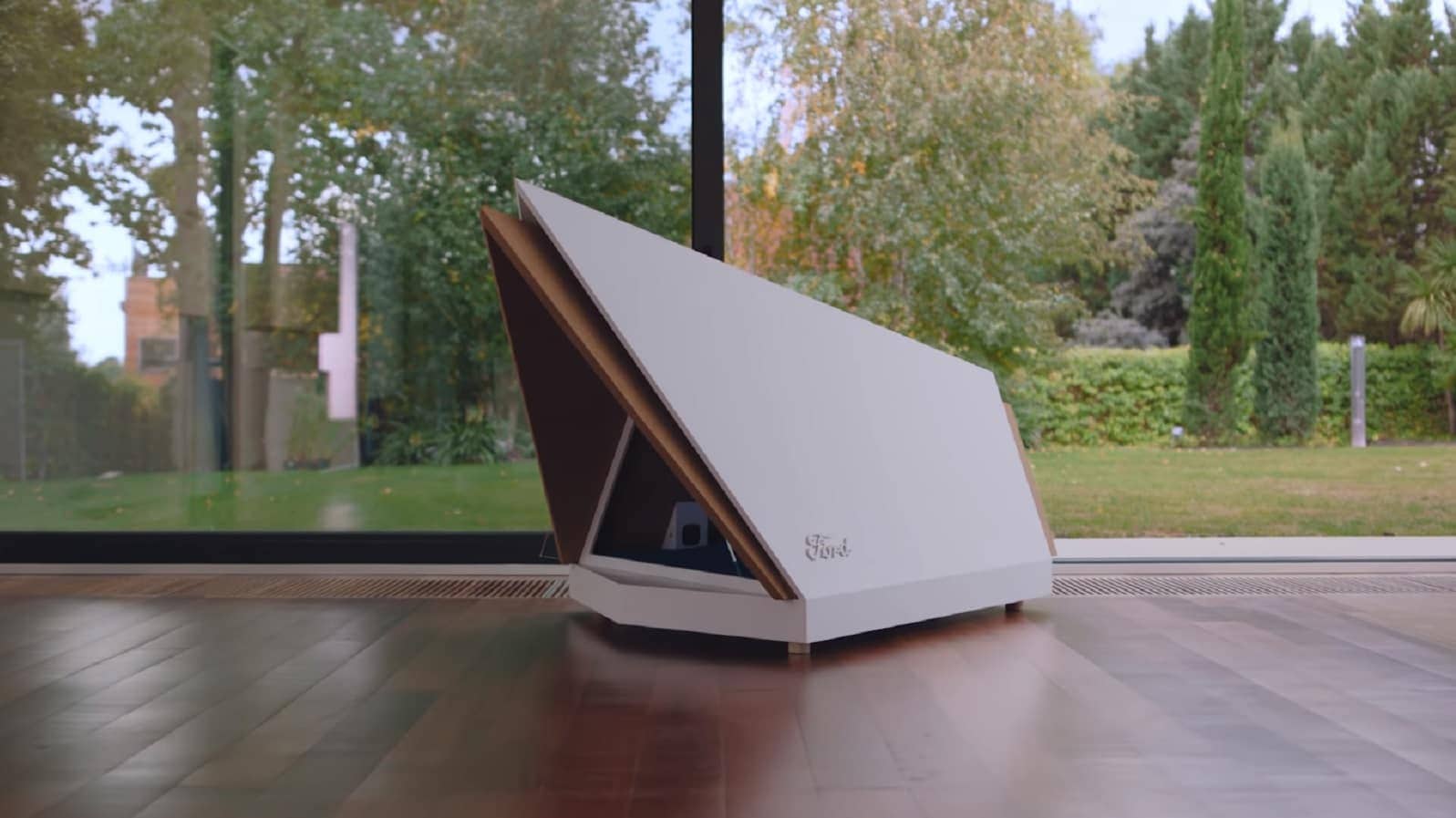 Man's best friend, the lovable dog, has a problem. A large percentage of them are scared of loud noises, such as the fireworks set off every year on New Year's Eve. Now, if this noise-canceling kennel that Ford has prototyped makes it to the market, they'll have a safe haven from all the rocket explosions. Natural noise-dampening cork, active noise cancellation tech, and an automatically closing door all help to keep your pet stress-free.
Since it's from a carmaker, we know to expect a plug for one of their vehicles, right? The active noise canceling in the kennel was inspired by the technology in its Edge SUV, which counteracts road or engine noise using the SUV's audio system. It won't do anything about the fact you're in a Ford though, so just keep that in mind.
Dogs plus loud noises do not mix
With an estimated 45-percent of dogs in the UK having some fear of fireworks, that's a lot of stressed-out pooches during firework season. I'm sure the numbers here in the USA are fairly similar, and it's not just fireworks. Thunderclaps, the mailman, cars outside, local kids playing, even the wind on occasion has been known to stress out the canine companions in my neighborhood.
I'd really like for Ford to put this into production, it'd be a great revenue stream at a time when they're having sales issues. The readers of Ford's blog also seem to agree, one commenter saying they'd "mortgage my house" if they could get the kennel to stop their pooch going into shock during firework displays.
This clever noise-canceling kennel is the first in what appears to be a series of initiatives that Ford calls "Interventions," using its automotive know-how to make everyone's life a little easier – on road or off.
Last year, Ford created a smart crib for the nursery that mimicked the motion of a car ride, so sleep-deprived parents could also get a good night sleep.
Would you purchase one of these? What would be your price point? Let us know down below in the comments or carry the discussion over to our Twitter or Facebook.
Editors' Recommendations:
Follow us on Flipboard, Google News, or Apple News