Fortnite jumps shark with Avengers mashup, becomes Disney Infinity
Fortnite finally sells out, to Thanos and Disney.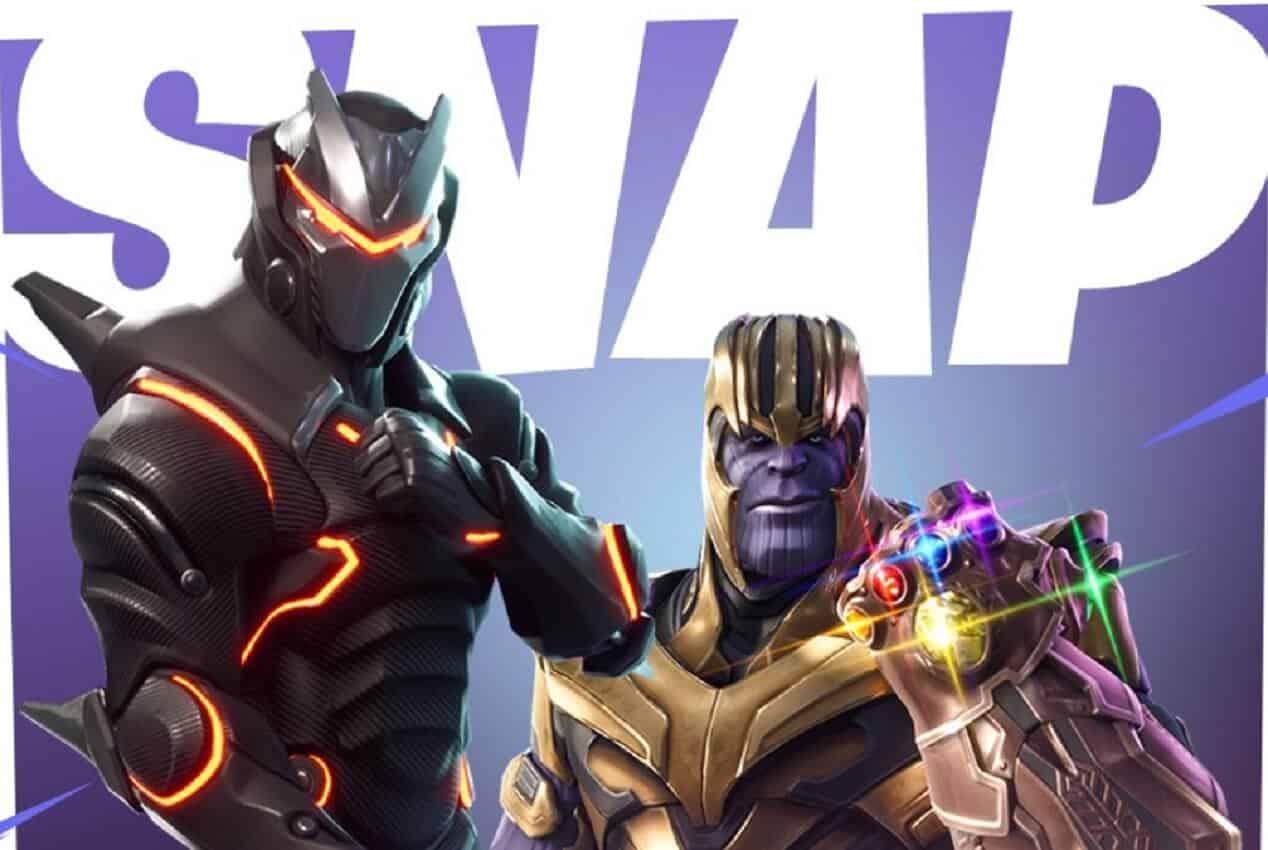 Fortnite, the most popular massive multiplayer online battle royale game since probably Counter-Strike's 'Dust' map, has officially sold out. At least, that's what is implied by a tweet this morning that less-than-vaguely hints at an Avengers tie-in. With Season 4, Fortnite went all superhero, so this kind of makes sense.
The battle begins tomorrow… pic.twitter.com/NQ9BDH2BeG

— Fortnite (@FortniteGame) May 7, 2018
It appears that Entertainment Weekly got exclusive details on this tweet which is mysterious in its own right, but certainly solidifies this as a money making marketing move, rather than what's good for the game.
The "Infinity Gauntlet Limited Time Mashup" mode for Battle Royale will feel just like a standard slugfest — with one major difference: One hundred players will descend upon the map and fight until one player is left standing, as usual, but this time you'll do so with the Infinity Gauntlet in play.

The artifact containing all six Infinity Stones — the same one Thanos used to cripple Earth's Mightiest Heroes on the big screen — will appear on the map. Whomsoever finds and equips it will transform into Thanos himself, wielding all the power that comes with him.
Yippie yo. There you have it. Fortnite has officially become Disney Infinity and I'm freaking done. It's hard enough to compete now that the entire world is playing the game. My stats have gone down considerably lately. Now we'll have some twitchy 12-year-old running around the map with the freaking Infinity Gauntlet?
Epic Games, not satisfied with the millions of dollars rolling in daily, made a deal with Disney to put some Avengers crap in the game. Which means Star Wars is next. Which means Pirates of the Caribbean is next. Which means Marvel character skins are next. Which means I'm done with Fortnite.
Fortnite is no longer the scrappy battle royale that could. It is the biggest freaking game on the planet and now subject to all the popular marketing tie-ins possible. Therefore, to maintain any punk rock cred I'll be over here in the corner, playing the buggy but totally upstart Fortnite ripoff Radial Heights.
Follow us on Flipboard, Google News, or Apple News