'Friends' is breaking up with Netflix
🎵 I'll (no longer) be there for you. 🎵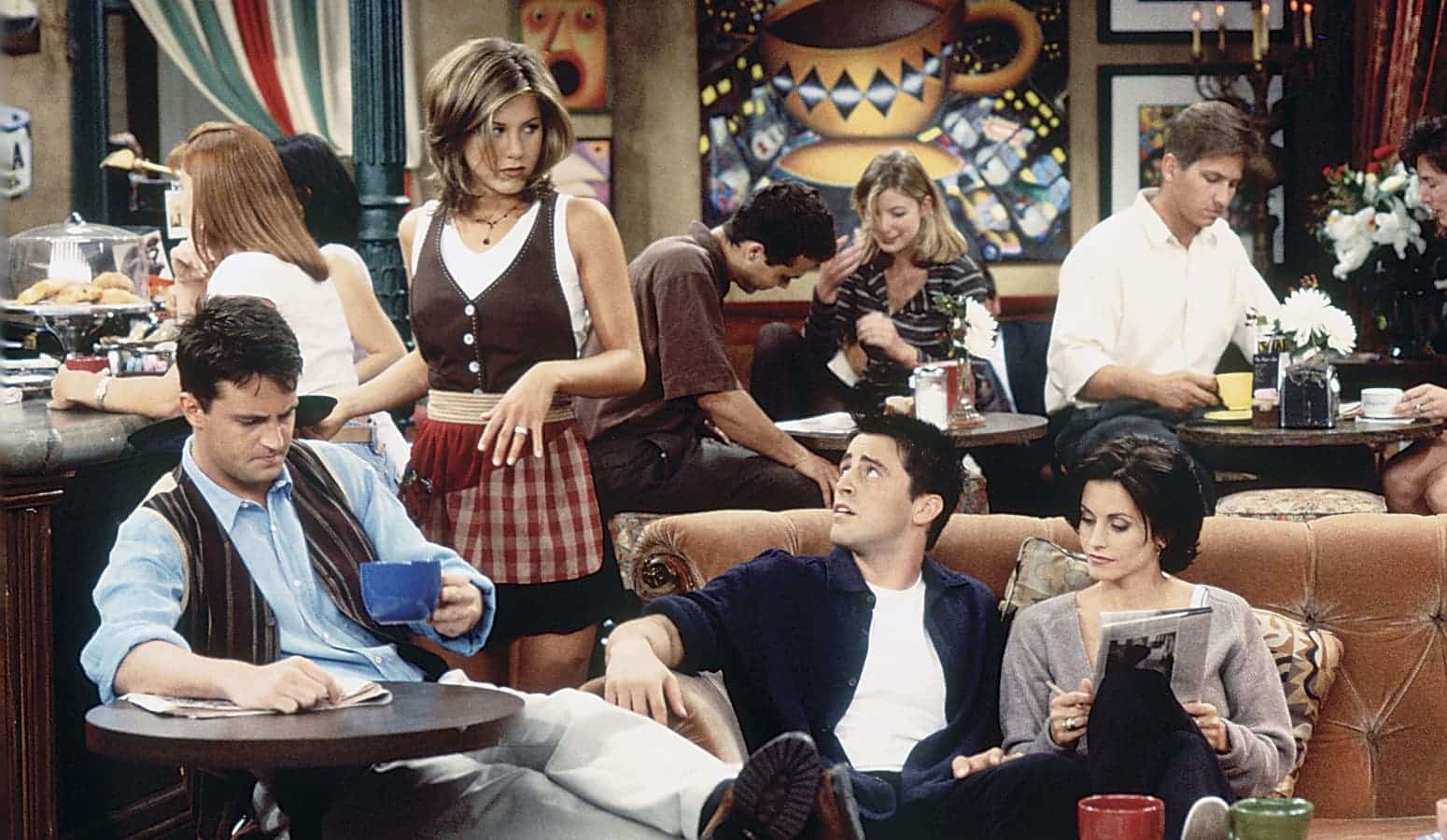 Friends is going on a break from Netflix, as of January 2019.
The hit sitcom that defined the '90s for many people will be leaving the streaming giant on January 1st of next year. They might "always be there for you" but it'll have to be on another service. The last day you can binge-watch the series is New Year's Eve.
Realistically, you'd better start early, Friends has over 85 hours of episodes to watch so it'll take you a couple of weeks even at 8 hours a day of watching. You might be hearing The Rembrandts in your sleep if you do this though, so be warned.
Where will Friends end up?
As Parrot Analytics shows, Friends is still one of the most popular comedies in the US, largely due to the fact it's been on Netflix for the last four years. That's given fans time to watch and re-watch their favorite episodes. Now the series is moving, likely to AT&T's new streaming venture which is expected to launch in 2019.
AT&T didn't waste any time after buying Time Warner earlier this year before outlining their streaming ambitions. The upcoming service will be aimed at a direct competitor to Netflix, with on-demand content being the focus.
Also included in the service will be HBO, and will cost more than HBO GO currently does. While HBO has historically focused on a small number of shows, favoring quality over quantity, it's likely that AT&T will want more quantity from the broadcaster.
The streaming wars are upon us
It seems that the streaming wars will have some new faces next year, Disney is also launching its own service called Disney+. Netflix is already feeling the sting of that announcement, with three of its five Marvel shows being canceled in the last two months. Presumably, Disney had a hand in the decisions, as they want to collate all the properties they own onto their own streaming platform.
Social buzz for the Marvel shows had been waning in the run-up to the cancellations, so we can't conclusively say it was all Disney's doing. Other notable shows leaving Netflix includes Sons of Anarchy which just left this month. While it's still watchable on Hulu, the FX series might have been another casualty of the Disney-Fox merger and possibly portents more content owned by Disney or Fox might be pulled in the future.
Netflix isn't taking this lying down, however, spending an estimated $8 billion on original content this year in a push to have 1,000 original shows and movies on the service. If the company loses a few more high-viewership shows like Friends, they'll need all the originals they can get.
What do you think? Sad to see Friends leaving Netflix? Let us know down below in the comments or carry the discussion over to our Twitter or Facebook.
Editors' Recommendations:
Follow us on Flipboard, Google News, or Apple News