Furi Review: All killer, very little filler
Furi is all about the tension of one-on-one fights against deadly adversaries. Fight your way free in our frenzied all-boss fighter, and discover what's waiting behind the last gate.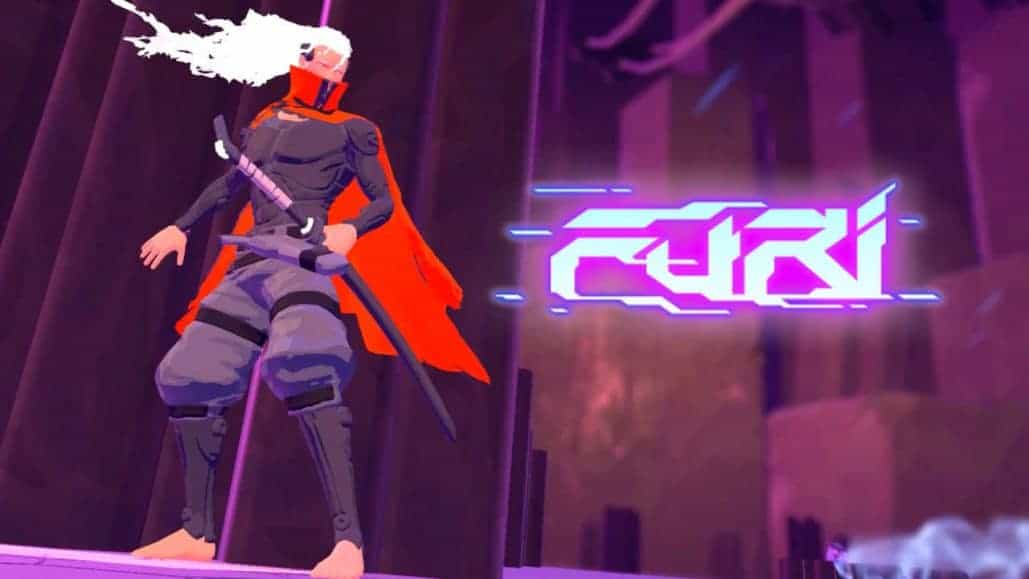 Furi is a game I saw just a few weeks ago at the PlayStation booth on the E3 show floor. When I saw it, I wasn't sure what I was actually looking at, but the art style was gorgeous. Furi's art design reminds me of one of my favorite underrated PS3 titles: El Shaddai: Ascension of the Metatron.
While I loved the look of the game, it took me a second to realize what was actually going on: You're not playing through levels, you're just going straight from boss to boss trying to escape a prison. This happens all while being lead around by a dude in with a bunny head that looks freakishly similar to the bunny in the movie Donnie Darko. Is this game called Furi or Furri?
First Impressions of Furi
Anyway, I could tell that Furi had fast and furious combat, but nothing really sold me on the game until I got my hands on it at home. Being able to actually hear the soundtrack and listen to the voice acting really showed me how well done Furi is. The soundtrack is incredible and really helps to fuel the adrenaline. Each of the boss characters you encounter present unique personalities and distinctive fighting styles. These keep the fairly repetitive combat interesting and engaging.
Furi pops off at a lightning fast pace, offering very little explanation but providing a decent tutorial setup from the first few moments. Each boss battle puts you against an enemy with four to six bars of life. The Stranger (that's you) only has three bars of life on the Furi (default) setting, and good luck because you're going to need them.
Furi is not a game for the weak-willed
The tutorial makes you learn the basics and ultimately ends with you taking down the first life bar of boss number one. After that, the fight opens up and this is where the real challenge begins. If you manage to take the boss down, they'll glow in an orange circle where you can dash in and attack them with melee in order to start a close quarter combat sequence. After defeating them at close range, they lose a life bar and your current health bar refills. In fighting game styles, it would essentially be a best of series that is unfavorably stacked against you.
That's okay though, because all of Takashi Okazaki's characters are more than happy to taunt you and scold you to fight better. Is this bullying or does it perhaps serve a deeper purpose? Well, the game sort of leaves the story and interpretation up to you. If you lose, the game over screen essentially encourages you to suck less, while if you change the difficulty down it mocks you for being afraid to accept the challenge.
Some players might not like that, but why wouldn't a game that's difficult by description give you a little bit of a shit for being a wuss? It's really no worse than Dark Souls' extremely obvious YOU DIED pop up.
Meet Therabody's All-New TheraFace Mask
TheraFace Mask is a breakthrough FDA-cleared LED skincare mask with added tension-relieving vibration therapy. Clinically proven results include firmer, smoother, healthier-looking skin with a visible reduction in fine lines, wrinkles, and uneven tone in as little as 8 weeks
Translation: Git gud, nerdo. If you don't like being shit talked, this is not the game for you cause the bosses do it constantly.
If you can manage avoiding throwing your controller, Furi rewards players for lightning fast wit with parries that heal, as well as destroying projectiles that carry health packs inside if you shoot them down. Furi rewards patience, pattern recognition, and it's stylish enough that it's worth trudging through the frustration to see what happens. The Strap might be extremely frustrating, but she's got nothing on the later characters like The Hand, The Line, and The Burst.
Final Verdict
While Furi is tremendous (and if you have PlayStation Plus, you can find out for free all through the month of July) it's not without flaws. The unity engine lags at times and it brings the frame rate down a bit, which makes the combat harder – especially when you're trying to dodge energy rings.
It's a shame that the slow down happens, but thankfully it's only in a few sections. There are also times where you simply just can't get the dash or the parry timing down and even though it seems like you nailed it, you still take damage.
All and all, Furi is a killer fast paced action that plays similar to the combat in DragonBall Xenoverse, but it's crushingly difficult yet extremely satisfying to complete each boss. If you can make it all the way through, you're rewarded with a Hardcore difficulty and a Speed Run mode.
Don't expect to get this platinum trophy quickly unless someone finds an exploit to beat every boss quickly. This game is awesome and doesn't waste your time with having to grind through stages to get to the fighting; and while the story is thin, at least it's good unlike some games with 40 hours of story that never goes anywhere.
Follow us on Flipboard, Google News, or Apple News