This new GE microwave will let you scan barcodes so you can cook better meals
It also includes Amazon Alexa support to make the process even easier.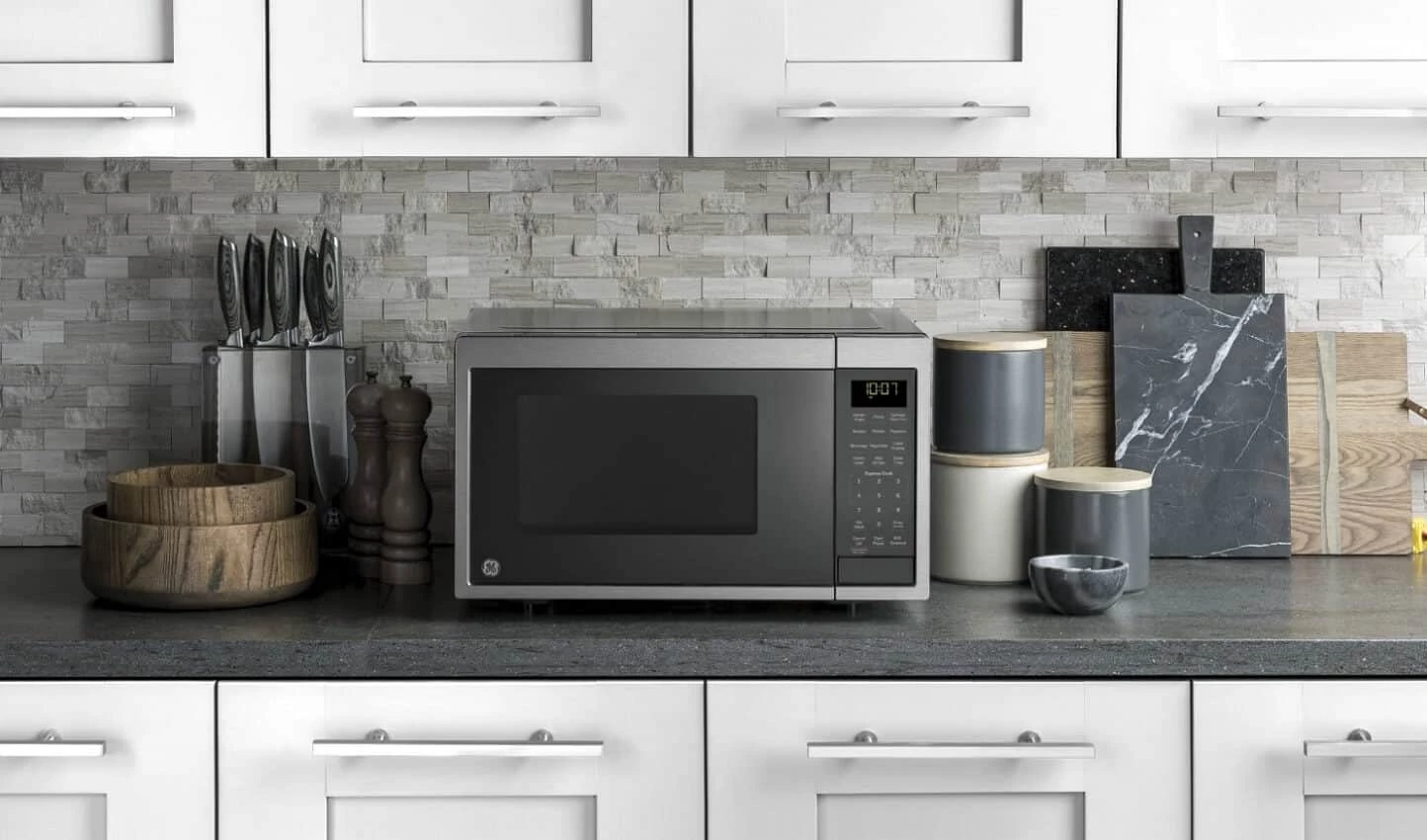 The new Smart Countertop Microwave by GE uses barcoding technology to help you cook a better meal. Perhaps even better, the GE appliance also includes Amazon Alexa voice control compatibility.
Now available through Amazon, the cooking device using its Scan-to-Cook feature to set the appropriate time and power levels so you don't have to. All you need to do is scan the barcode label that comes on the package with your smartphone. At launch, the microwave has more than 3,000 meal items in its database, including frozen, refrigerated, and shelf-safe foods. GE Appliances says the catalog will expand over time.
As Shawn Stover, vice president of GE Appliances' SmartHome Solutions, states,
GE Appliances' research shows consumers don't use the full capabilities of their microwaves and stick to a few buttons and time cook.
Me.
For someone like me, who doesn't even use the different power levels most microwaves include, this feature might finally help me use a microwave to its full potential. No longer will I blindly nuke the food for 1-minute increments until it is only somewhat acceptable.
When connected with an Amazon Alexa device, you can use your voice to increase the time on the microwave, stop the clock, or perform other operations.
At just $139, the Smart Countertop Microwave is worth considering. Still, to maximize its benefits, be sure you already own an Amazon Alexa device. If you don't, be sure to pick one up at the same time. You can find a bundle online.
Is the so-called Scan-to-Cook feature worthwhile or just a gimmick? Let us know your thoughts below. 
For more tech news and opinions, check out:
Follow us on Flipboard, Google News, or Apple News