Giveaway: Cut the cord with this popular 1byOne HDTV antenna
If you're tired of paying your cable company loads of dough, enter for a chance to win this 1byOne HDTV antenna.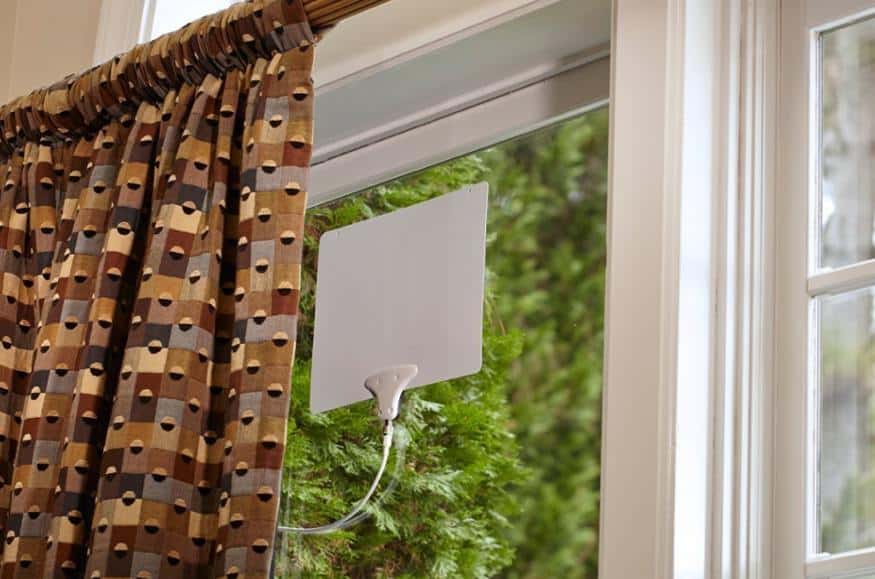 If you're tired of paying your cable company loads of dough, enter for a chance to win this 1byOne HDTV antenna.
---
Let's face it, paying for cable sucks. The prices that cable providers are dishing are almost criminal. Whoever thought of charing people $100 a month for cable service should be put in jail.
Luckily, services like Netflix, Hulu, Sling TV, and HBO Now have made it easier for us to give cable companies the finger, but it doesn't solve the problem of local broadcast stations. This is where why an HDTV antenna comes into play.
Slap one of these suckers and you'll never have to worry about paying for local stations ever again. No monthly contracts. No bills. It's that easy. The best part is that we're giving this away to 2 lucky readers. That's right, we're picking 2 winners! Here's what's on deck: A 1byOne 50-mile HDTV antenna.
[AMAZONPRODUCTS asin="B00WW7HBHO"]
Here's the key details: 
Free for Life – Never Pay Your Cable or Satellite For Television Again! You Can Get All Local Crystal Clear Channels Absolutely Free! 1byone antenna can pull in all of your local news, weather, sitcoms, kids and sports programming with NO monthly contract or bills. Just plug it in and connect to your television and let the antenna do all the work.

Tools-free Installation – No more traditional outdoor antennas with BIG sizes, no more troubles and hassles to mount it on your roof, and no more pay for the installation. 1byone Outdoor Antenna gives you new options! Mount this compact and good-looking outdoor antenna at your balcony, attic, wall, roof or any place you want! Super compact design and super easy installation!

Compact and Fashionable Design – Beautify the living building and environment while brings you the free TV and crystal pictures! The compact size reduces the antenna's wind load, no more stucking pixel in windy or rainy days!

All Weather Proof – Anti-UV coating, waterproof and snowproof design; shielded for minimum interference, excellent performance for both digital and HDTV signal reception even in the fickle weather and terrible outdoor conditions.
If you're interested in throwing your name in the giveaway, all you have to do is enter below. You can signup via Facebook or email. From there, follow the instructions below to boost your chances of winning. Giveaway ends next week at 12:00pm. To learn more about this antenna, click here.
Enter Below