Google Glass: From a Brits perspective — Review
Scott Hague is one of the first early adopters of Google Glass out over in the UK. Check out his first hand experience with Google Glass.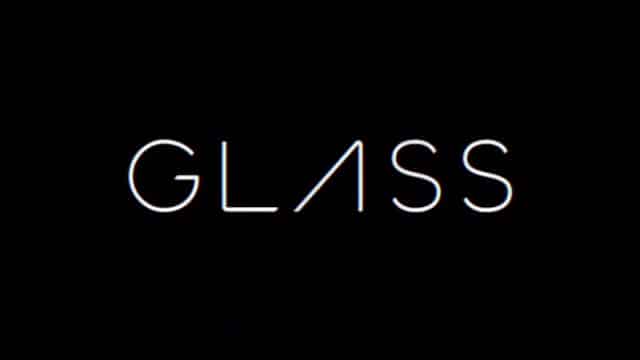 Our friends over in the U.S have had their hands on Google Glass for a short while and, as soon as I saw the email from Google informing me that I could purchase Glass, I couldn't contain my excitement (especially as we get upgraded RAM)! In fact I missed my tube ordering Glass but hey, needs must. On a serious note and as a digital healthcare agency, we have serious plans for Glass and, having spent just under a week with Glass I thought I would give you my initial first impression review.
Google customer service
For UK users, Google offers a free frame or shade with every Glass order. A nice gesture indeed as it could save you up to £175 but my order went a little wrong. Nothing major but it didn't arrive with the free frame. Not to worry because the customer service from Google was exemplary. Probably the best customer service I have experienced for a long time. My problem was resolved by a nice chap based in Texas with regular email communication throughout getting my problem resolved. In my view, this is extremely important and it's good to know that Google have in place dedicated teams for Glass.
Ps – A big shout out to the UK Google Glass team along with Ray and Brittany over in the States for helping me out!
Score: 5/5
Packaging
The experience of a new product can be heightened by good packaging. Seriously, it makes quite a difference in setting your expectation. Apple are masters of this and it would seem Google pulled out all the stops with Glass. Beautifully packaged, well laid out with a clean minimalist style. I didn't want to get it out of the box! Simple, clear instructions with quirky 'do's and donts' made unpacking Glass a joy.
Score: 5/5
What's in the box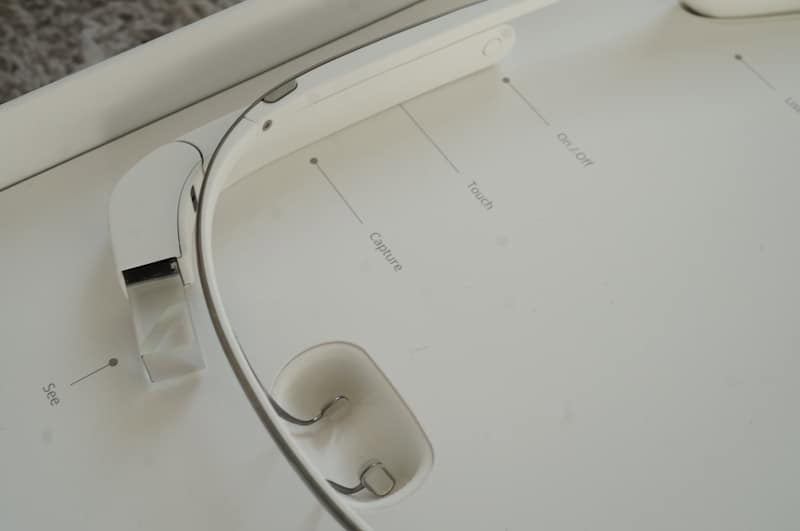 Sometimes with products at this price you tend not to receive much in the way of accessories. Strange but true. Not with Glass, oh no. In the box, you get a carry case with a hardened shell made out of soft fabric (very nice), four different attachments to help Glass sit on the bridge of your nose, a frame (of which their are several styles to choose from), a single headphone which connects via USB and wraps around your ear (very comfortable), a set of instructions and a very sturdy 'anti-tangle' USB charging cable (not your normal 'Android type' cable you get with smartphones). OK, so there is no actual plug itself but I've literally hundreds of USB plugs lying around. Couple this with a free frame or shade and the value for money is actually very good. Impressive.
Score 5/5
Setup
In order to pair with your phone or tablet, you will need to download the free Glass app. It's available for iPhone, Android and desktop. Google say that Windows phone support may appear at some stage. Forget about Blackberry. The Glass app guides you through the setup with short explainer videos and clear instructions. Setup was completed in just a few minutes. Paired with my iPhone, Nexus 5 and Samsung Tab3 with no issues at all. Oddly, there is no iPad app which seems a little strange as screencasting would be ideal. Nothing major though.
There are number of cool settings in the menu section of Glass such as viewing notifications by just simply looking up (Glass tracks your eye movement), waking up the device by tilting your head up (you can setup the exact angle yourself), allowing Glass to turn on when it recognises you are wearing it and bunch of other nice features to personalise your Glass.
Score 4.5/5
The Glass app (MyGlass)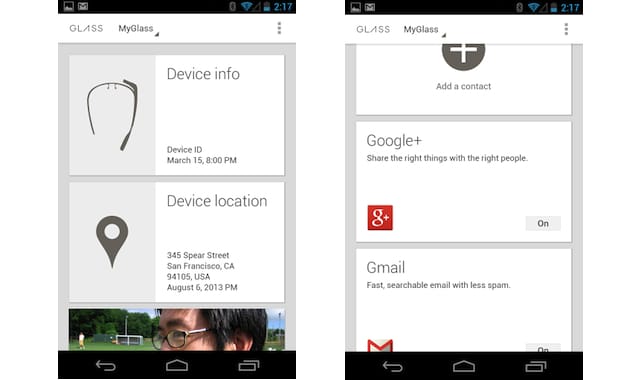 I've got this running on iOS and Android and I can't really see any differences between the two. Both seem to offer the same functionality, but in order to text from Glass I need to connect to an Android device. Its a very simple app and does everything it should do. Of course, you can connect your Google account from here to. The MyGlass app is the place to install and delete apps from Glass. It's ultra easy to add apps to Glass and just as easy to remove them but not all apps seem to want to install. Shazam and Livestream took a few hard resets before they appeared on my Glass. Google are aware of this issue apparently. Still, as a companion app and without the need to plug in anything, the MyGlass app does the job.
Score 4/5
Glassware
My device is running XE18.1 and I understand that Google will be pushing out an update very soon (if it hasn't already happened at the time of writing this post). This is important because as I've mentioned above, some of the Glassware doesn't install or appear to install on the device.
Anyway, at the time of writing, there are just under 60 Glasswares available. Google inspect them before being added to the Glassware Gallery. Obviously they want to make sure each app maintains their policy guidelines. I would say though that the apps available are quite basic. They give you a sense for what is possible and help you to get grips with the interface, voice commands and general navigation. Give it time and innovation will follow I'm sure.
Score 3.5/5
Interface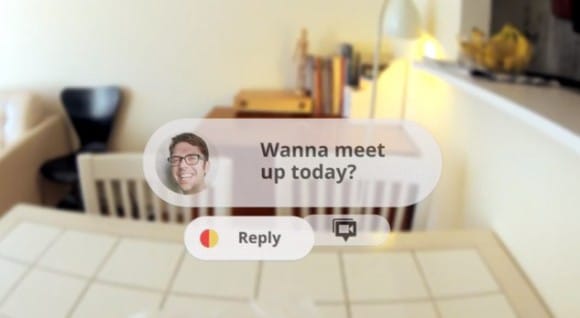 I must admit to being a little confused initially with the interface. Don't get me wrong its not confusing just, well new. This is a new way of interacting with a device and I was almost expecting a screen similar to Android or iOS with my apps installed as icons etc. My expectation was to interact with Glass as to how I do with my smartphone. Not so. On reflection, It's nice to have a different experience and after a short period of time, I was completely engaged with the interface. Once you know where things live in Glass, it's a breeze to access them via voice commands or by tapping/swipe.
Score 4/5
Comfort
I had read that some people didn't find Glass that comfortable after losing periods of time. I think this comes down to spending some time with the fixings and making sure the lens is angled correctly. It's certainly lighter than I expected and having worn Glass from 100% battery to 0%, I didn't experience any discomfort. I must say that this comes down to personal preference but spend time setting it up (you can bend the nose bridges to fit) and you'll be OK. One thing I will say is that with constant use and interaction, Glass can get a little hot. Not enough for you to start sweating but enough for you to notice. Google are aware of this but it didn't stop me from using the device.
Score 4/5
Battery life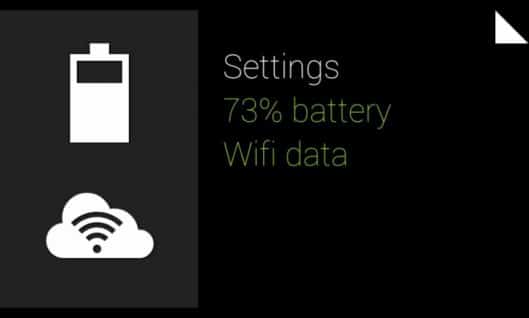 My biggest gripe with Glass is the battery life. Yes it's still early days for the device and overtime we will understand how best to optimise the system. I've managed to get 6 hours out of mine and that is just with simple interactions, the odd Facebook post, Gmail or picture. Video and video streaming is the killer. If you keep the video to the standard 10 seconds length it's not too bad, but extending this or using Livestream for Glass seriously dents the battery performance to a matter of hours. Thankfully the Bluetooth is LTE and charging isn't at the pace of an iPad. However, lets remember that this device can do a lot of things and that the battery itself is actually quite small.
Score 3/5
The general public
Actually, wearing Glass out in public has been a great a experience. Some people have come up to me and asked if they can try it, others have said 'is that Google Glass' whilst others have made a few sniggering looks. Interestingly, people were not staring into the camera but just like normal human beings talking to each other, conversations whilst wearing Glass was all about eye contact.
According to their Do's and Don'ts, Google are quite clear on how and where to use Glass and not be a "Glasshole". They want users to be responsible and respect privacy but I do think however, the perception of Glass has to change. The first thing people think is 'are you recording me' (well, if you are close enough you can see the little screen lit up) and how can I tell if you are recording me? My response – you can do exactly the same on a smartphone, so why does Glass worry you?
Companies themselves are worried about the use of Google Glass. In the UK, Cinema Exhibitors' Association (CEA) have banned Googled Glass from use within all the cinema's that they control (and there are many). Hospitals are expected to ask people to remove Glass when on their premises whilst gym operators Virgin Active forbid members to take pictures. To me, these just seem to be knee-jerk reactions to Glass. What do they really expect people to do that you can't do with your smartphone already?!
Score 3/5
Style

Google has tried and I think succeeded in making Glass a stylish product. There are several frame styles to choose from, sun visors and different coloured Glass units. As soon as the UK is open to more Glass frames (which the U.S has several designer brands to choose from), the more stylish it will become.
Score 4/5
Glass Community
Even in the UK and after just a week of release, the Glass community is thriving. I've used it several times already myself. Its good to see that Google have pushed the community aspects. For one, they will glean lots of information from it and for two, users can gain access to a vast knowledge library.
Score 5/5
Potential
My personal view is that Glass is better suited to the Enterprise. I guess that's probably a biased view as I am looking at Glass from a business perspective and as a digital healthcare agency, we can see masses of potential in Glass. We are already talking to large healthcare providers across Europe in how we can develop Glassware and implement Glass into the medical environment. It doesn't just stop at healthcare. I can think of several other verticals where Glass can have a massive impact. Just like the first iPhone, quality apps and integration into back-end systems is going to be key for Glass. If Google continue to review all Glassware going forward, then it won't be long until the huge development community start producing some amazing bits of software.
Score 5/5
Summary
Lets not forget that this is still a beta product with beta software. The physical product feels very polished and it almost seems as though Glass as been with us for a while. In truth it probably has, just that as we did with smartphones, our online habits and perceptions are changing all the time. The future looks bright for Glass. It has its challenges but doesn't the smartphone world? What I like about Glass is that its pushing the boundaries. Asking the questions and putting it out there, I can't stand the word 'transformative' because it's used by people who don't really understand why we are using technology but dare I say it, Glass could well be the transformative technology we need.
Overall score: 4/5
Follow us on Flipboard, Google News, or Apple News