Google's new Call Screen feature will now answer annoying spam calls on your behalf
Possibly the best thing to come out of today's event.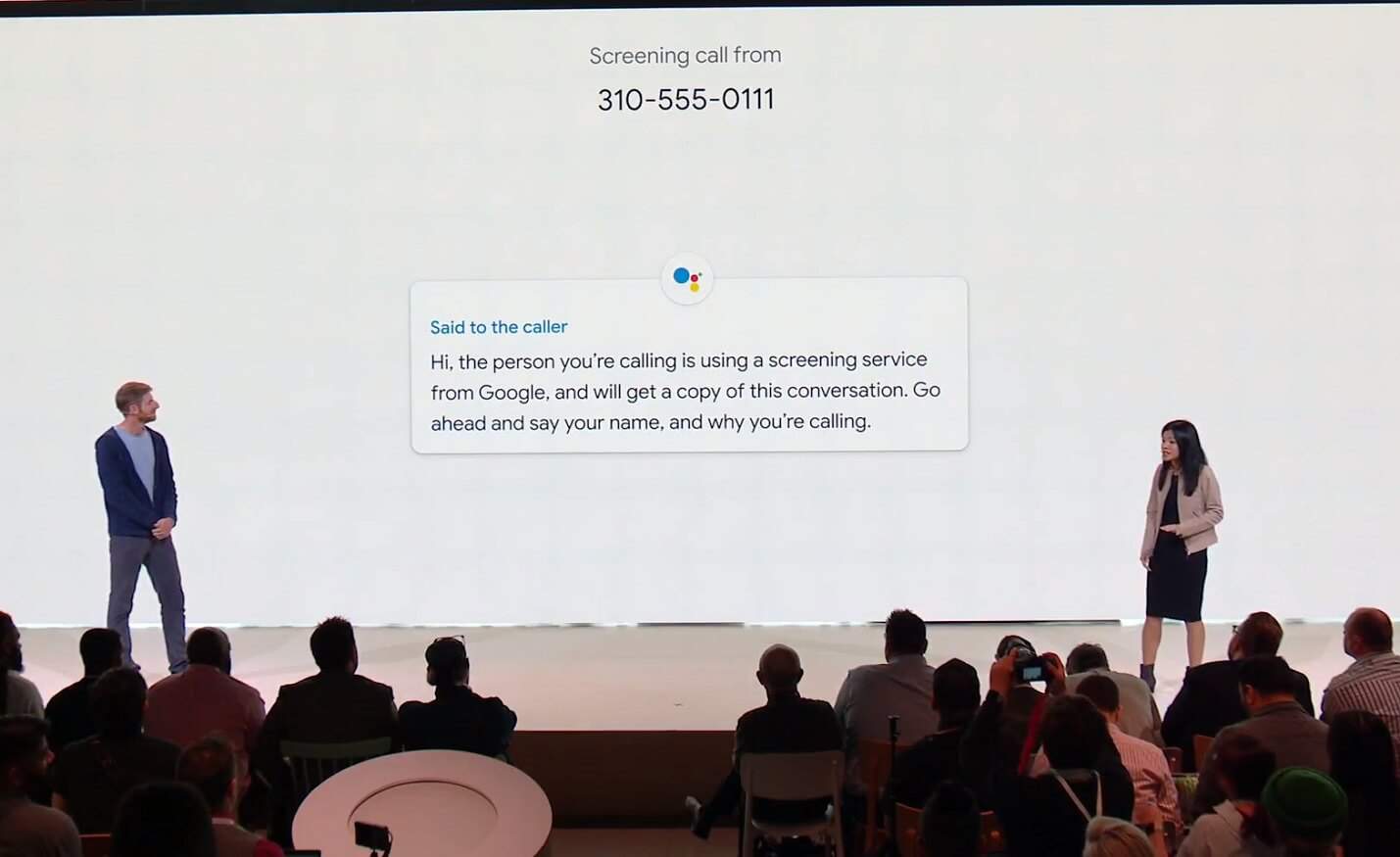 When announcing the Pixel 3 and Pixel 3 XL earlier today, Oct. 9, Google said that the new smartphones would introduce a new feature, called Call Screen, that screens spam calls and provides real-time transcriptions. In doing so, Google Assistant can answer the suspected spam call and let you decide whether to respond or end the call or ban the number.
Basically, how it will work is that when you tap the "screen call" button on your Pixel 3 device, Google Assistant will take over to alert the person or service calling that a screening service from Google will be monitoring the conversation and will send the device owner a copy of the conversation. Google Assistant will then ask the caller to state their name and the purpose of the call. All this is performed in real-time.
Take a look:
A better version of Duplex
Google's new tool was first introduced earlier this year as Duplex, which wasn't exactly well received. Since then, Google has been working to make it much less creepy.
During the original Duplex demo, Google showed how Google Assistant could automatically make calls to places like restaurants and salons to make reservations. At the time, people thought the conversation between the assistant and an actual person sounded too real. Going forward, whenever Google Assistant is involved in a phone conversation, it will alert callers that it's a bot.
The Phone app on current Pixel devices can already filter out calls it suspects of being spam, but this new feature takes it to a new level. Call Screen will launch on the entire Pixel family of products in November through a software update.
The Pixel 3 and Pixel 3 XL, meanwhile, are currently available for pre-order. Both handsets launch on Oct. 18. You can read more about both handsets at this link.
Does the introduction of Call Screen make you more likely to buy a new Pixel smartphone? Let us know in the comments below. 
Editors' Recommendations:
5 tips to finding a designer AirPod skin
Follow us on Flipboard, Google News, or Apple News