The Google Pixel 3 features a notch, improved camera, and Titan security chip
It's finally here.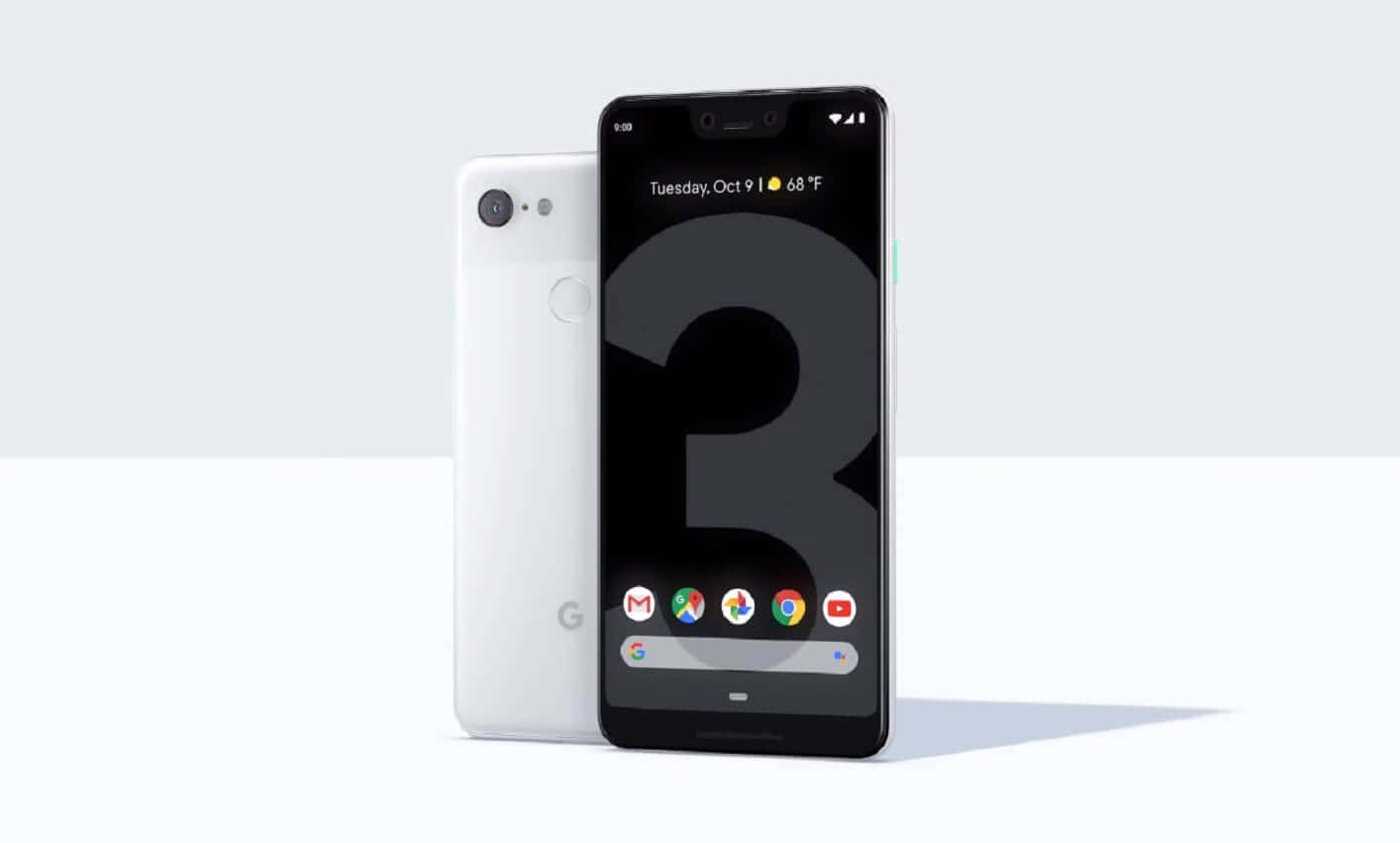 As expected, Google on Tuesday introduced its third-generation Pixel and Pixel XL smartphones. Although neither device offers any surprises, both are worth considering nonetheless.
On the back of both the Pixel 3 and Pixel 3 XL, you'll notice the same matte-effect metal up to the fingerprint reader. This year, however, the top of the devices feature glass surrounding the camera and flash. You'll also see rounded corners on the metal portion where they meet the glass. It's Corning Gorilla Glass 5 on the back (and the front).
An almost full screen, because why notch
Yes, the Pixel 3 XL has a notch, as was long rumored. The larger of the two also includes a smaller bezel compared to last year's model.
Speaking of the Pixel 2 XL, the Pixel 3, as expected, looks a lot like that model, except that it's smaller.
The camera on the Pixel 3
This year's Pixels feature a 12.2-megapixel dual-pixel camera on the back and dual 8-megapixel wide-angle and normal FoV dual cameras on the front. On the software front, the Google Pixel 3 will also feature Top Shot, which should allow you to get the best pictures possible, regardless if someone decides to blink or move while taking the photo.
Other important details:
A new Titan security chip offers on-device protection for login credentials, disk encryption, and more.
Top Shot is a new camera feature that automatically recommends the best pics, where no one is blinking, and everything looks just right.
The new so-called Adaptive Battery learns your behavior over time and limits battery for apps you use less often.
With the new Pixel Stand, you can fast-charge your device. The devices are also compatible with any Qi-enabled wireless charger.
IPX8 dust and water protection.
Both handsets include a Snapdragon 845 processor with 4GB of RAM.
There's Bluetooth 5.0 and front-facing cameras.
USB-C is on each model.
Ships with the latest Android 9 Pie + Google Assistant.
As you can see, the Pixel 3 and Pixel 3 XL are both best described as incremental updates, although that's not a bad thing. If you liked Google's previous phones, you're going to like these two even more. If you're in the market for a flasher phone, you're once again going to want to look elsewhere.
Both the 5.5-inch Pixel 3 and 6.3-inch Pixel 3 XL is available in Just Black, Clearly White, and Not Pink with 64GB or 128GB of storage. The Pixel 3 costs $799 and $899, respectively, depending on the storage selected, while the Pixel 3 XL will set you back $899 or $999.
You can pre-order your new handset today, Oct. 9. The first orders begin arriving on Oct. 18. All purchases come with a free 6-month subscription to YouTube Premium.
Are you planning on buying one of the new smartphones from Google? Let us know in the comments below. 
Editors' Recommendations:
Follow us on Flipboard, Google News, or Apple News