Some people got a three-hour preview of Fallout 76, here's what they are saying
It's almost time.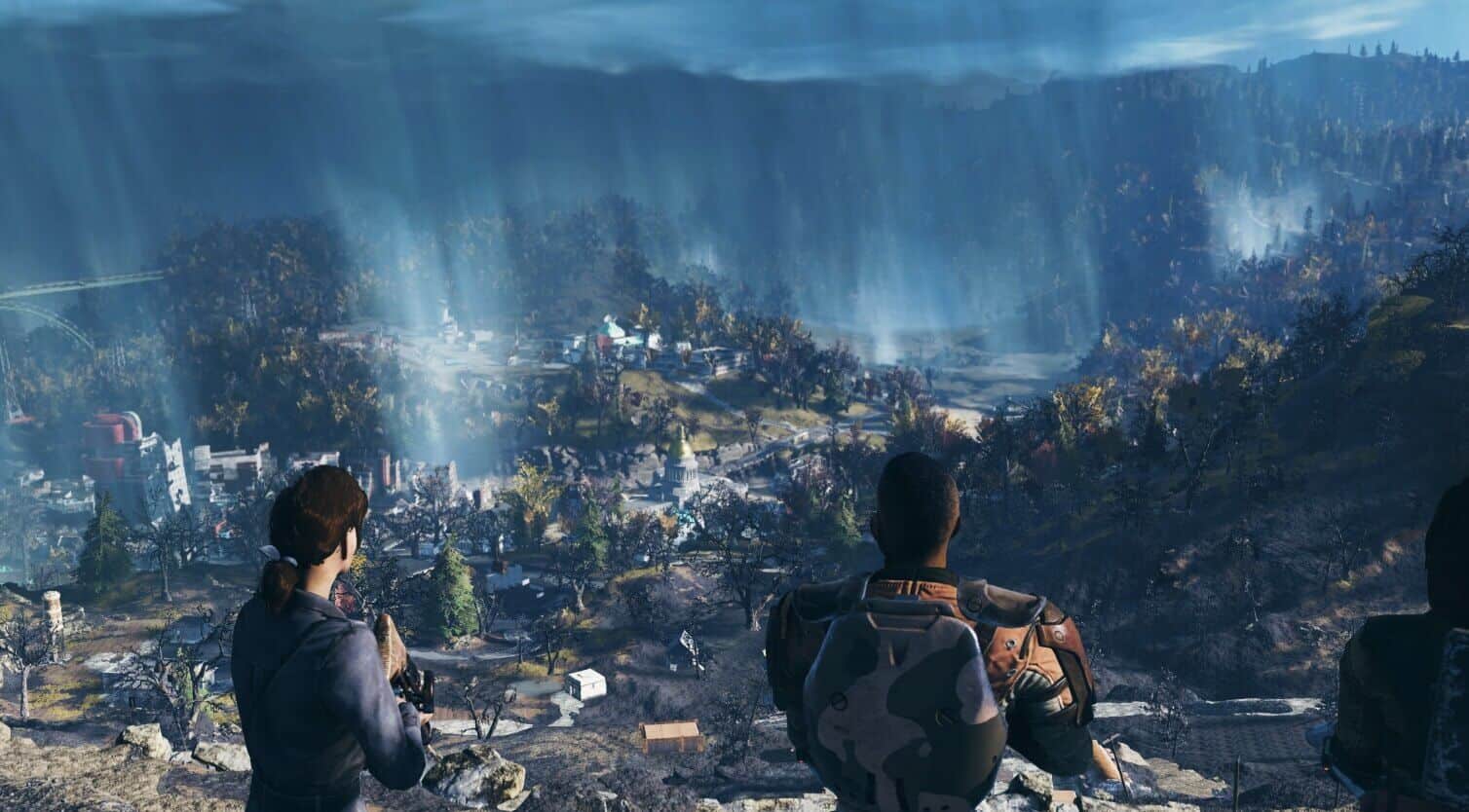 Fallout 76 is looking at a full release later in the year (November), but some people had the chance to get some hands-on time with the game for three hours recently, and while many have different sentiments about various aspects, one thing that echoes throughout is that this isn't ain't your grandfather's Fallout. If you're expecting Fallout 5, then this ain't it.
So, what's Fallout 76 all about?
Kill stuff, craft stuff
Like past Fallout titles, one of your main goals will be to kill mutants and collect different resources to craft weapons, armor, and what have you. This time, you'll be exploring wonderful, wild West Virginia.
As Engadget describes it,
I spent three hours traversing a small sliver of the Fallout 76 map alongside three other players, one of whom was a spokesperson for Bethesda, the studio behind the Fallout series. Instead of hunting for a mythical creature in the Appalachian backwoods, the four of us spent time murdering skinless mutants and collecting society's leftover scraps to transform into weapons, tools and shelter. I followed the prompts, completed some missions and stuck by my team. I had a good time.
Speaking of West Virginia
Fallout 76 is going to feel like Fallout 4 but introduces a West Virginia explorable area that is larger than Fallout 4's Boston.
As Gamespot puts it,
Still, the new location in West Virginia feels totally different from Fallout 4's Capital Wasteland and the Mojave from New Vegas, which quickly introduces its own brand of locales and strange monsters that reside there. Along with weird monsters like enlarged ticks, three-headed possums, and even Mole Men, there are other monsters that reference West Virginian urban legends.
There's a story, but you'll have to work for it
Fallout 76 seems to be a lot about creating your own narrative, but for those that love structure and want story quests, they do exist in the title. They'll be presented by the Overseer, and sometimes it is only propelled after finding and collecting holotapes that are out in the world.
Heading back to the Engadget preview of the title and a quote from Fallout 76's design director Emil Pagliarulo,
I like to absorb all of it, follow the main quest and listen to the Overseer's holotapes, and then get the little stories here and there of the different people. The game doesn't pause, so you'll have to hoard your holotapes and go into a dark corner or your camp, and make sure you're safe and catch up on things. There are stories, little and big, all over the place.
How does PVP work in Fallout 76?
One thing that is new to the Fallout universe is that other randoms will be running around the map with you as this game is always online. While everyone's three-hour previews were full of exploration and killing mutants, the PVP aspect wasn't nearly as much a highlight during the run-through.
While any player can attack any other player, if the attacked player doesn't attack back, the damage of the antagonists' attacks are massively reduced, making it much harder to kill someone who isn't actively participating in the player-versus-player combat. If a player manages to kill someone who isn't attacking back, they're labeled a murder, lost the ability to see anyone else on their map and become the subject of essentially a hunt by everyone on the server.
Conclusions
It seems people are really enjoying the title, but these experiences are on a smaller scale, it will be interesting to see how the PVP aspects play out as servers become full of people – especially those people that just want to troll.
Besides that, however, Fallout 76 is definitely one of the most hyped-up games of the year and we'll only have to wait a bit longer to experience it for ourselves.
Fallout 76 releases on November 14 for Xbox One, PlayStation 4, and PC.
Are you excited for the new game? What are your concerns? Let us know below.
Editors' Recommendations:
Follow us on Flipboard, Google News, or Apple News