The GoProbator: File this Under umm?
This see-all sex toy boldly goes where no tech has gone before. But is it too much?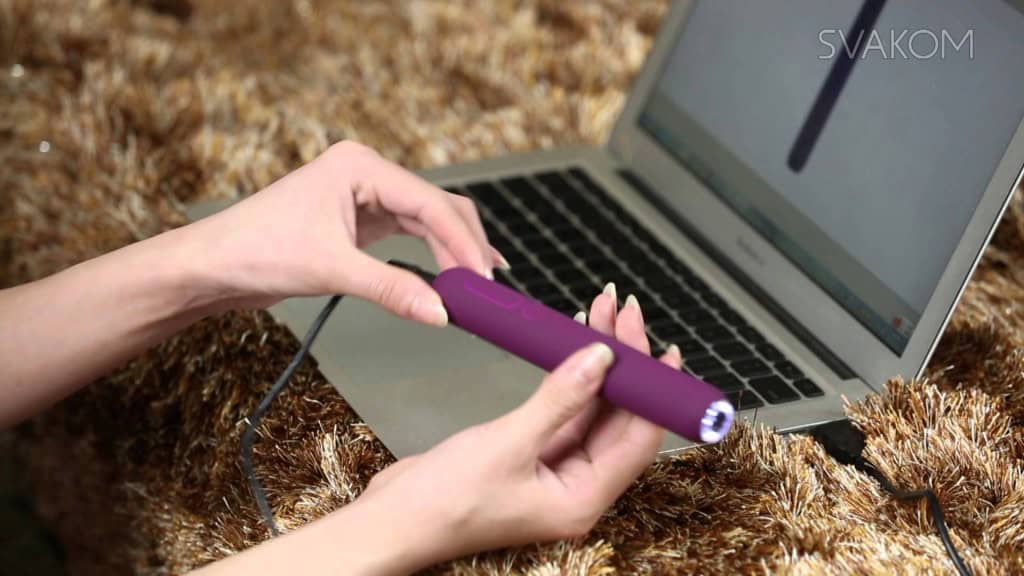 A Chinese sex toy company is giving a whole new meaning to the name "Lady Gaga" by unveiling a GoPro Vibrator, the Svakom Gaga.
True to GoPro form, it's fully equipped with a camera lens and mini spotlight located at – you guessed it – the tip.
Should you and your lover be separated, there's also an app that allows you to control the Gaga remotely. And, naturally, it comes with a USB cord to plug into your laptop and save your behind-the-scenes sex tape.
What do we file this under?
I'm not sure if we should file this under the "sex toy" category or OBGYN. Increasingly, these remote technologies promote a clinical kind of removal that seems to push us further apart, rather than encouraging intimacy. And of course, there's the old argument that all of this will simply make us even lazier where real life interactions are concerned.
The sex-tech community, predictably, is growing. Some popular innovations include:
The OmiBod's Wireless Music Driven Vibrators (wireless and USB plug-in)
The OmiBod brand is one of the first to capitalize on fusing music with sex. Just think of all the possibilities for polka listeners out there.
The We-Vibe 3 gives a whole new meaning to the "who has control of the remote tonight" battle.
Grindr
If you're straight, you might not have heard of it, however, Grindr remains very popular as a hookup app in the gay community.
Follow us on Flipboard, Google News, or Apple News