Greatest approaches to choosing a photocopying machine
To help you maneuver your way through the world of photocopier machines, here is a compilation of the greatest approaches to choosing a copy machine.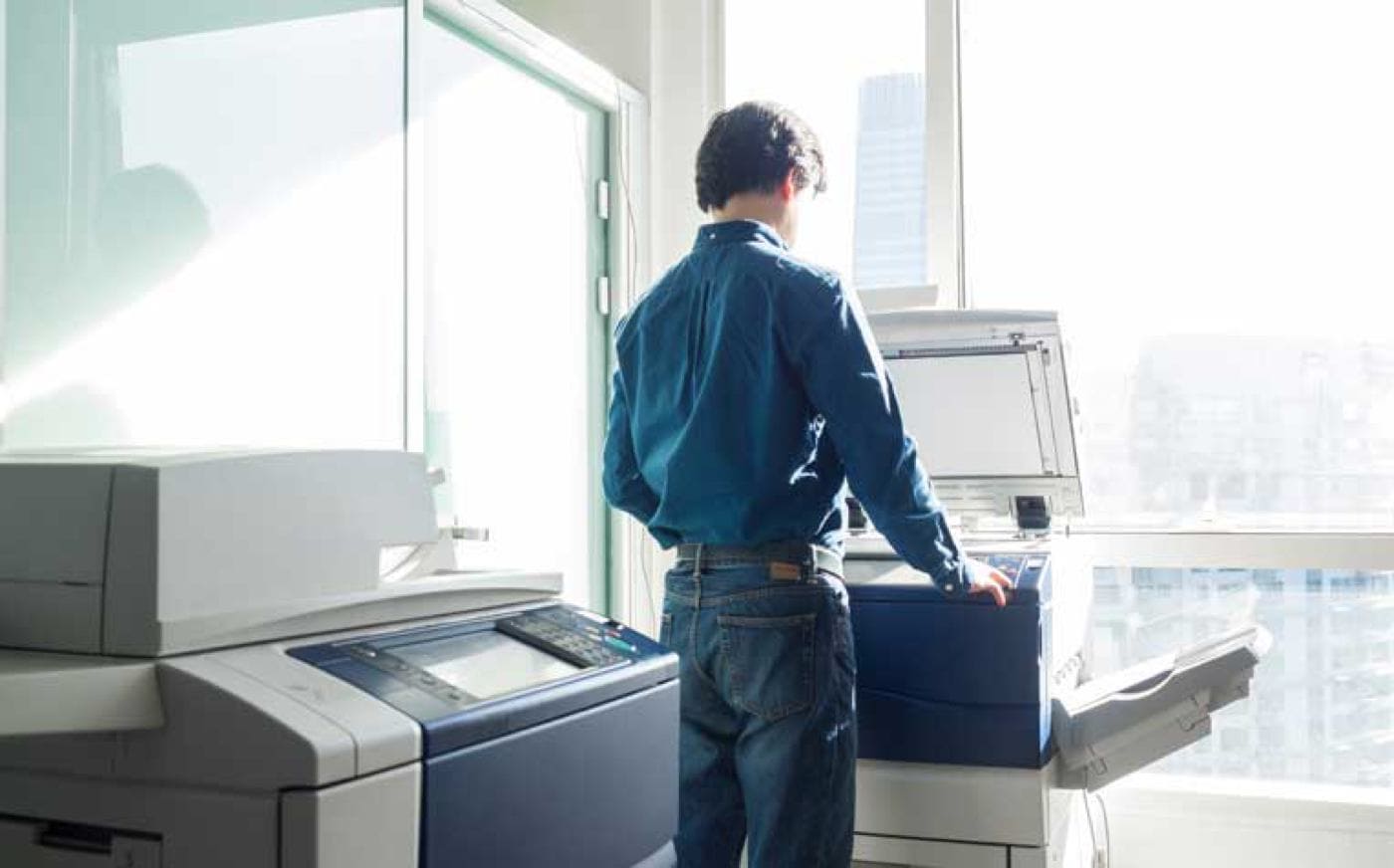 So, you have had the same copier in your workplace for many years, it is sluggish, there are more paper jams than you care to count and it is time to explore your options. However, there are so many options to weigh up, but you are already considering your long-term investment and which options best suit your needs.
With so many things to take into account, it is almost as if you were buying a new automobile for the office. Should I go for used or new? Do we need color or monochrome? Should I rent, lease or buy? Which model or make? It might seem so overwhelming at first, but with a little research and assistance, you will be a pro in no time.
It is important to buy a high-quality copy machine that meets your office's needs, but it is easy to be blindsided by new models and assume that expensive ones are better in functionality than the inexpensive ones.
Before delving further into the topic, let's first understand why businesses need copy machines despite the digital age:
Reasons Offices Need Copy Machines
In today's digital age, many individuals wonder if they can survive without a photocopier. They figure because most paperwork is digital now, the cloud and computers will do when it boils down to sharing info. While this may be true to some extent, it does not mean that offices do not need photocopiers anymore. There are still a lot of reasons offices need copiers:
Some individuals don't connect themselves to the cloud, email and the Internet as much as others do. So, it is always a good idea to have the capability to print electronic documents for those who prefer hard copies.

The cloud cannot do everything just yet. Consequently, it is still more practical to print copies.

While everybody has their hands around their tablets and phones, some people still prefer the feel of paper in their hands. With photocopiers, clients will be grateful for the option of having something tangible.

Admittedly, digital signatures are quickly becoming popular, but for many businesses, an original signature is needed, and you can only do that with printed copies of documents.
To help you maneuver your way through the world of photocopier machines, here is a compilation of the greatest approaches to choosing a copy machine:
Assess the Indispensable Functions
To begin with, consider the printing needs of your workers when selecting the best copier for your workplace. Is your company a print-heavy business that hardly ever uses fax, copying and scanning features? Or does your business depend on all of these features to operate effectively on a day-to-day basis?
Functions like faxing, scanning and printing, might be valuable features, but if copies are a necessity for the businesses, your search should start with a focus on a multifunctional device (MFD) that offer high copy quality; once you have the required features, you can start exploring other optional features.
Copy and Print Volume
One of the most important factors to take into account is an obvious one: how much the copy machine will be used. Calculate the number of pages monthly that the copier can produce and what it will be used for. This will help decide whether you will need a colored or black and white photocopier, size of its capacity tray and how large the copier will be.
Workflow Improvements
When choosing the best photocopier for your startup, you should also calculate its capacity to improve the workflow in your workplace. In many offices, the majority of workers depend on one device to scan documents, make copies, print jobs and more.
In such environments, you need a machine that can perform multiple functions simultaneously. This helps streamlines workflow and improves productivity. So, take the time to examine your workflow and find out if your new copier can provide any improvement opportunities.
The result for your workplace, when the wrong copying machine is chosen, can be a holdup of projects. If the copier cannot perform jobs consistent with your office needs, it'll cause an inefficient workflow.
Energy Efficiency
Selecting an energy-efficient photocopier saves you a considerable amount of money on utility bills while decreasing the environmental damage that comes with high-energy consumption. The copier also remains cooler as it works, so there isn't an increase in office temperature during frequent use.
Space
Depending on your office size, you may be limited in the amount of space available for your copiers or laser printers. However, if you've adequate space or even a reserved printing room, you can go for something bigger and better.
Controls
The controls of the copier affect how easy it's to use the copier. Select a copier with simple controls that let users in the workplace to understand how to execute all functions. Check the displays on the photocopier and test out the controls. Try different functions to find out if it is problematic to switch from one to another.
Total Cost of Ownership
The first thing your business needs to take into account when selecting a copier is cost. Though you should look at copy machines that fit your budget, you cannot just focus on the retail price. All machines come with a unique total cost of ownership. Outside of the cost of the hardware itself, your business also has to consider the efficiency of the copier, the cost of supplies, and services.
For most businesses photocopier leasing makes a lot more economic sense than purchasing the piece of office equipment outright. As a matter of fact, most businesses opt to lease copiers instead of purchase one owing to an abundance of good business-sense advantages. This comprehensive guide to leasing photocopiers will help you understand the key benefits of lease finance.
Conclusion
A copying machine is a fairly huge investment to make, so having a list of things you may need will help when buying a copy machine. The last tip is to remember that most trustworthy companies will offer sound advice as to what copy machines to choose and, for additional peace of mind, opt for an authorized supplier of the copier brand you want to buy or lease.
Have any thoughts on this? Let us know down below in the comments or carry the discussion over to our Twitter or Facebook.
Editors' Recommendations: