Here's what critics have to say about about the all new iPad Pro [Review Roundup]
There's a lot of new buzzing around the reviews of the all new iPad Pro. So we rounded up the best of the best.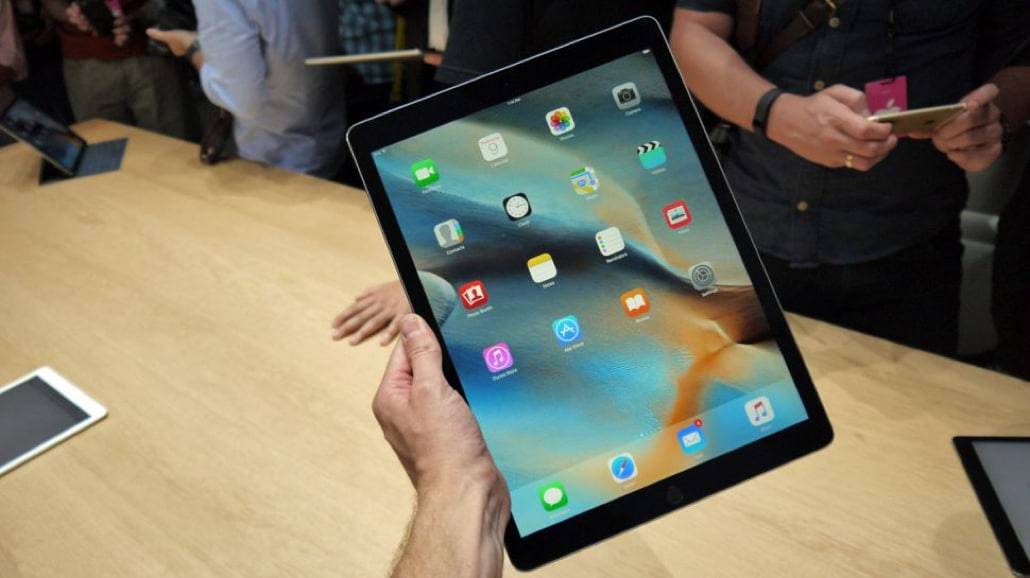 Apple's giant iPad Pro is set to be released to the public this week, and as expected, the first reviews are in. But before you rush out the door and drop a serious amount of cash on one of these bad Larry's, wouldn't you like to hear what some of the leading voices in tech have to say about it?
Unfortunately for us at KnowTechie, Apple never provided us with a review unit, so we decided to round-up some of the most notable critics thoughts on Apple's new giant tablet.
Lauren Goode from The Verge says the iPad Pro's display is "stunning," but it lacks some features:
"The only knock you could make on the display is that it doesn't include the new 3D Touch technology Apple introduced with the iPhone 6S, something that arguably could have been more useful on a tablet meant for multitasking than it is on a smaller-screened phone.

I know that the iPad Pro can't do all of the things my MacBook Pro can do. And, as of right now, the iPad is still not quite the computing savior that Steve Jobs predicted it would be five years ago."
Bloomberg's Sam Grobart calls it the "the Mercedes Benz G550 of tablets."
"A bigger screen, attachable keyboard, and stylus do not add things I want or need to a tablet, nor do they evolve the iPad into credible competition for my still-perfect MacBook Air."

I would venture to say that, while not everyone uses tech the way I do, many—maybe even most—people do. We read things on the web, we check email, we write things. For those kinds of activities, a laptop is still the most elegant answer to the questions we have. The iPad Pro has a bit of feature creep around it. It's a tablet! With an attachable keyboard! And a stylus! It's extremely good at all of those things—I'm just not that interested in the things it's good at."
Walt Mossberg of Recode and Verge praised the tablet as a gorgeous device, but with a few caveats:
"You can get a lot more done with iPad apps than with the paltry selection of tablet / touch-first apps available for the Surface. But, because Apple hasn't made a great keyboard, the iPad Pro isn't a complete replacement for a great laptop like the MacBook Air — even for a tablet guy like me.

The iPad Pro will no doubt make a lot of Apple users happy, especially if they use it for graphics. But I won't be buying one, and I don't recommend that average users do so either."
Ars Technica's Andrew Cunningham sums it up best in one sentence: "iPad shaped peg for a Mac-shaped hole."
It's best to think of the iPad Pro as a starting point, especially for iOS 9. These multitasking features are still brand-new, and there's a lot of low-hanging fruit to pick in future iOS 9 revisions and into iOS 10. My biggest gripes with the iPad Pro are with the software rather than the hardware, and that means that most of them can be fixed given enough time and enough feature requests. It took Microsoft three tries to really nail down the Surface Pro concept, and given a couple of iOS updates the iPad Pro has room to grow into a more versatile laptop replacement without necessarily giving up the things that people like about iOS.
WIRED's David Pierce calls the iPad Pro "an amazing accessory:
"For those of us who still cling to laptops and desktops, the iPad Pro just doesn't feel like a serious machine for serious work," Pierce said. "We need our keyboard shortcuts and our mice, our apps that work just how we like them. We need our accessories. A touch-first interface just doesn't feel right, and the iPad Pro can't overthrow our existing workflows and tools. Maybe we'll catch up to Tim Cook's vision of work someday. Maybe. But for right now, we have work to do, and no time to reinvent how we do it."
So to sum it all up, it seems like critics really enjoyed the iPad Pro, but a lot of them are doubtful that it will one day replace your laptop or desktop computer. So if you're interested in upgrading your iPad to this newer model, it seems like a good bet. However, if you're looking to replace your computer for one of these, just keep in mind of all the negative stuff these reviewers had to say about that aspect.
Online orders for the iPad Pro begin Wednesday, and you can buy it from a physical Apple Store starting Friday.
Follow us on Flipboard, Google News, or Apple News