There's now a Hot Wheels car meant for a GoPro Session and 10-year-old me is jealous
NEED.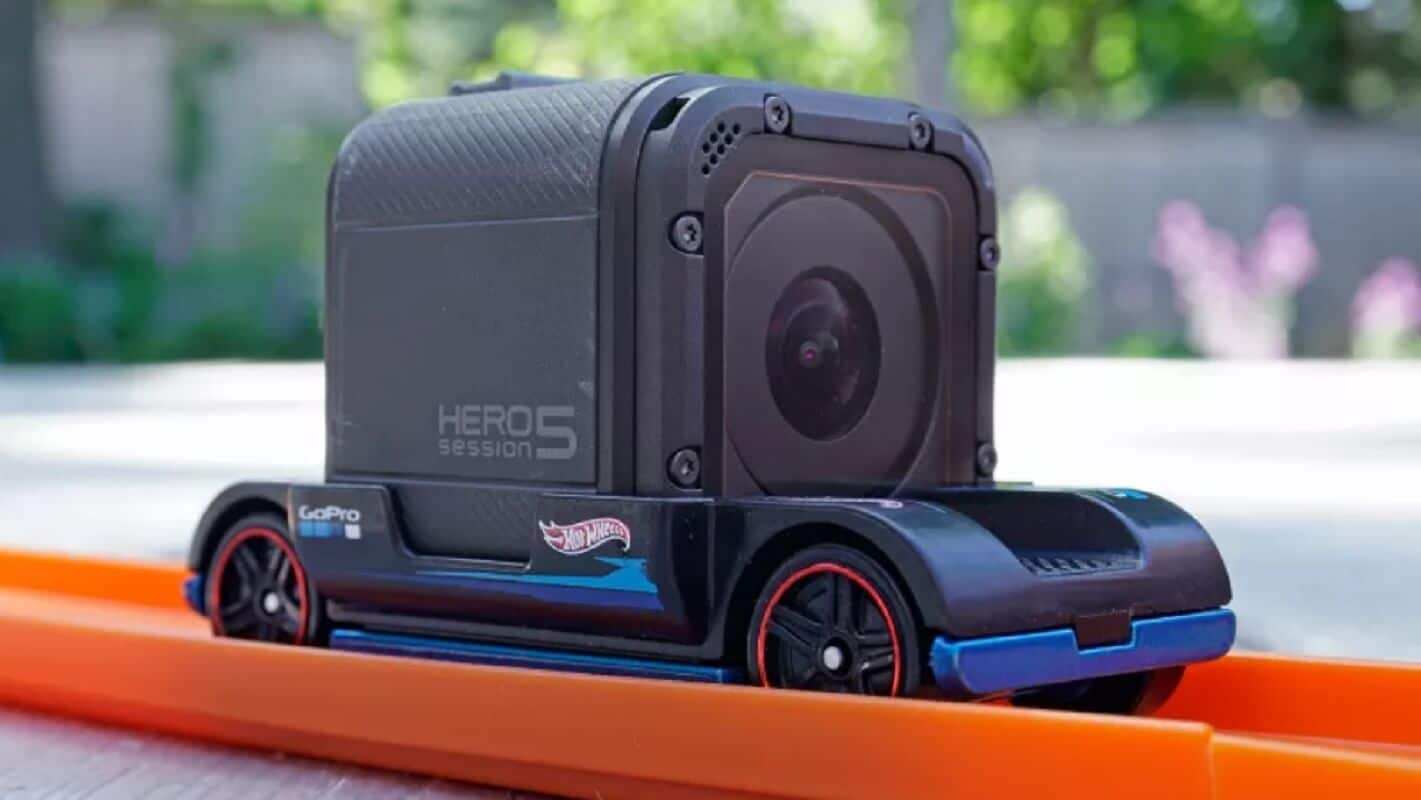 In another example of "Things I really wish I had when I was young and full of imagination and hope and not crippling debt and anxiety," Mattel and GoPro have teamed up to create the ultimate Hot Wheels sled for your GoPro Session camera.
Picture this – you're in your mom's basement, creating the ultimate tracks for your variety of Hot Wheels cars. Loops, drops, and jumps are all present and honestly, you're killing it, kid. Your imagination is still capable of creating really cool things, but you'll never get to live it out in first person mode because you were born too soon. You're stuck there, sitting on the sideline, watching the cars from the boring third person perspective like some sort of 16th-century peasant.
GIF: Gizmodo
Thanks to technology, however, cameras are smaller and more impressive than ever, so now there is a way for your children (or you, I'm not here to judge) to actually get the experience of what it is like to be in the driver's seat of a Hot Wheels car.
The car, called the Hot Wheels Zoom In, looks more like a sled than a car and features a flat tray and clip for the GoPro Session to sit in.
Obviously, this adds quite a bit of weight, so pre-designed Hot Wheels tracks may have issues with the new setup, but if you're like me, you never followed the instructions and instead snapped those bright orange track pieces together with reckless abandon, just praying that your monstrosity would work.
The car will only set you back $1.09, but you'll have to provide your own GoPro Session.
Someone send me all of the orange track pieces they aren't using. Please. Also, how awesome is this? Let us know in the comments.
Follow us on Flipboard, Google News, or Apple News