Hushme is a noise cancelling wearable you absolutely don't need
Unfortunately, Hushme is a real thing and it plans on being launched sometime this year.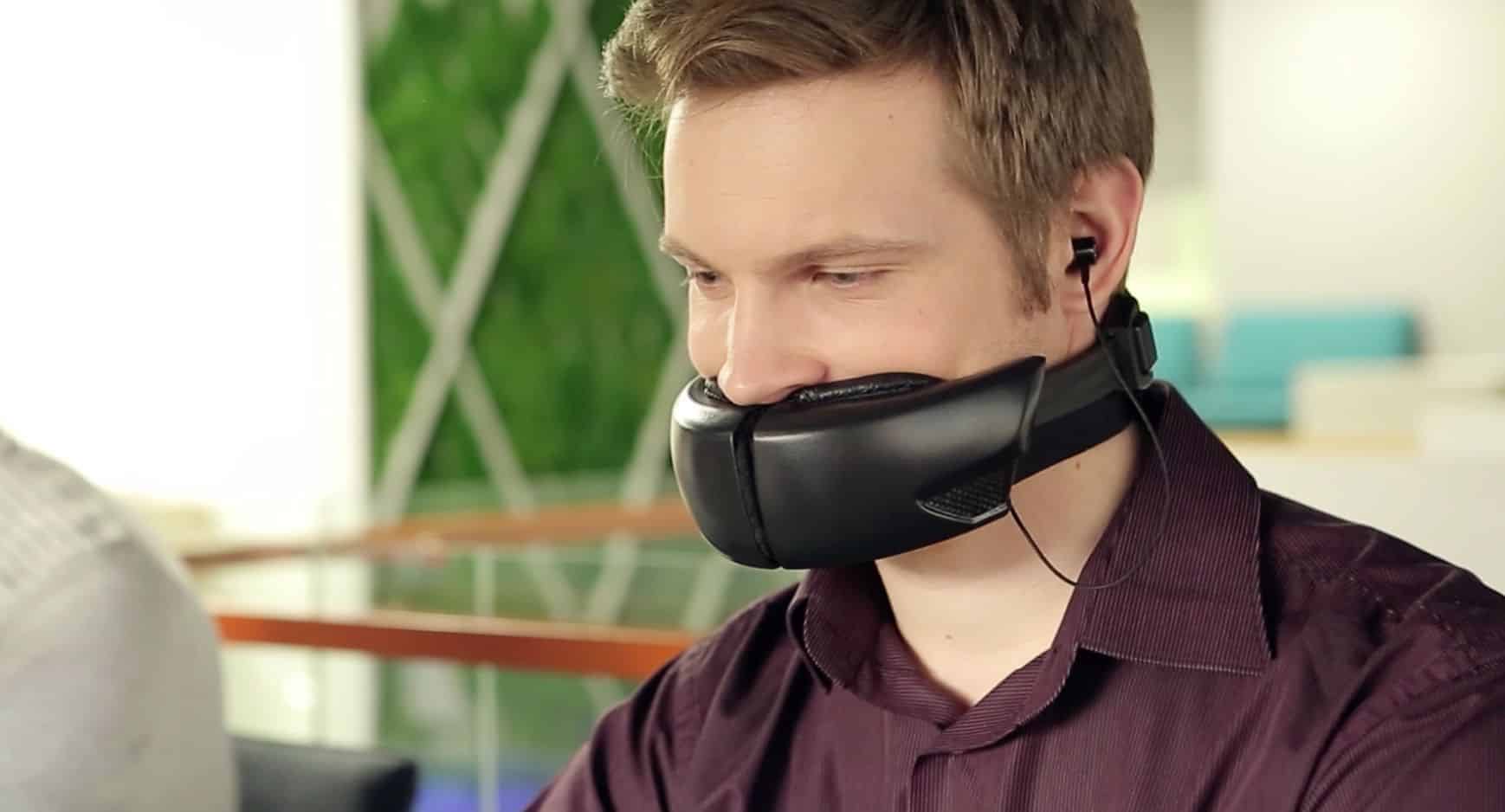 Ever find yourself in a public setting and avoiding a phone call because you don't want everyone around you to hear your conversation? This is exactly the intended use case Hushme strives for when hocking its product.
So what exactly is Hushme? Well, it's a wearable for your face that sits over your mouth and allows you to take private conversations public. Once your face is strapped into Hushme, a pair of thick pads muffles the sounds coming out of your mouth. To add an extra layer of privacy, sounds are played through an external speaker that help keep out people listening in to your conversation.
Hushme, the noise cancelling wearable for your mouth. Take confidential calls on the subway while looking like Bane. https://t.co/CpIKqiEW0l pic.twitter.com/Vcf7DsuDYg

— 𝕞𝕒𝕣𝕜 𝕫𝕠𝕙𝕒𝕣 (@markzohar) March 11, 2017
If the whole idea of strapping a mask to your face puts you off, you can even use Hushme as wireless Bluetooth speaker.
Hushme currently isn't available on the market just yet, but the company plans to put together a crowdfunding campaign sometime this year. Hushme is expected to cost around $200 when launched.
► Hushme
Follow us on Flipboard, Google News, or Apple News