I waited 55 minutes to play Scum and walked out mid-demo
The survival shooter still has a long way to go to be ready for a Q2 early access release.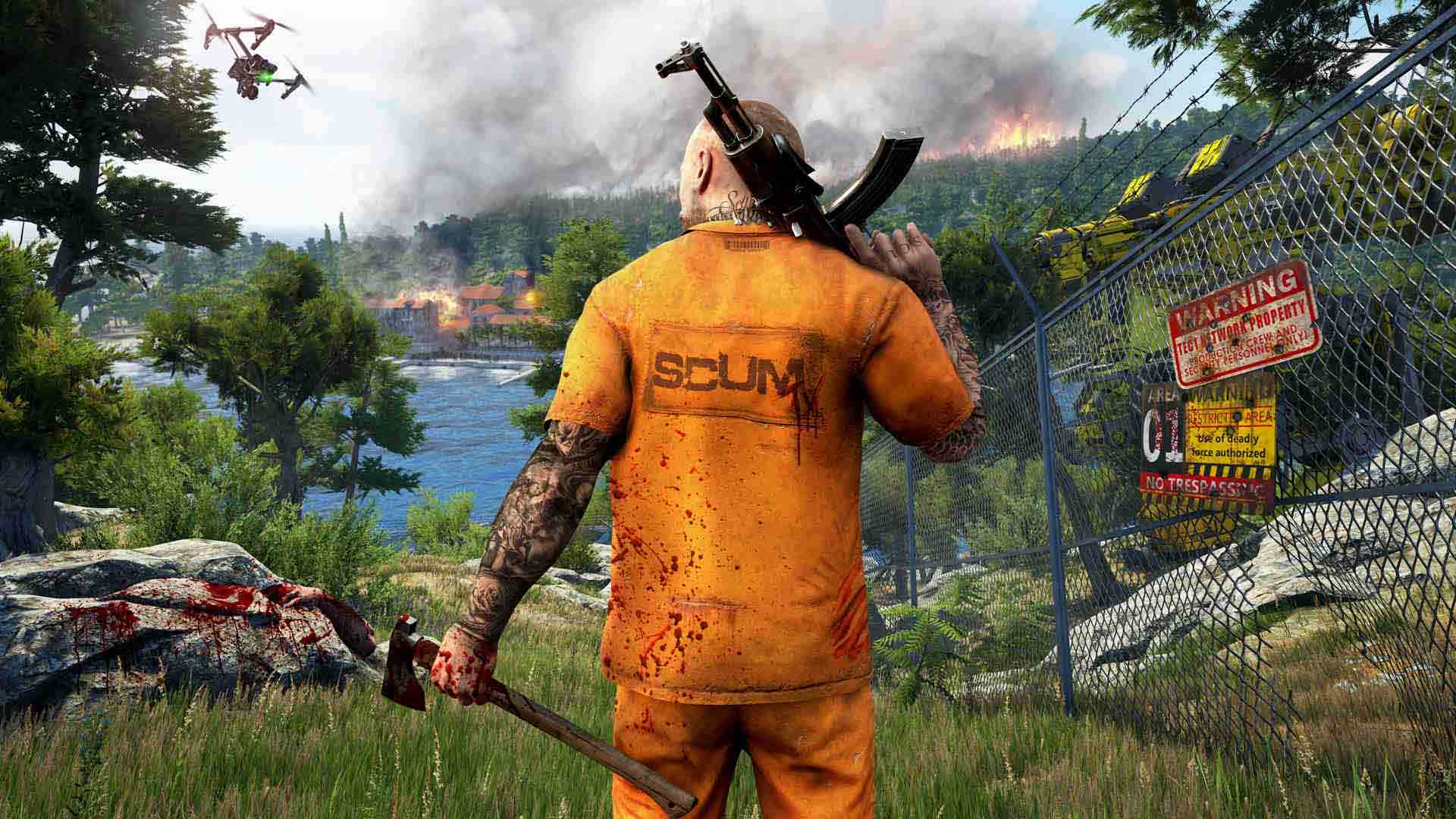 I am one of the more positive game's writers out there. I rarely dislike games and usually have fun playing nearly anything. Scum is one of the rare exceptions.
After waiting almost an hour for a demo that lasted varying amounts of time, I was excited to get my hands on the first or third person shooter to see what it was all about. Basically, you're a prisoner on an island. You fight other people in varying activities, and you want to win the audience's favor to gain perks. The mode presented at PAX East was a 5v5 defend the objective mode.
With Early Access scheduled for Q2 of 2018, some allowance should be made for issues, but for me, there are way too many concerns with the game even to entertain the idea of playing it. Controls were terrible (mouse wheel for run?) and graphics were decent at best. Environments were bland and forgettable. Movement and actions were anything, but fluid and the game went from feeling entirely too fast to crawling the next moment. Guns were dull and unresponsive occasionally and there just generally wasn't anything at all I liked about the game.
After waiting an hour to play (their booth was impressive, I will give them that), I walked away about 15 minutes into the demo as it was going nowhere. Our two teams kept trading the point, and there was no end in sight.
Personally, it wasn't for me.
Follow us on Flipboard, Google News, or Apple News